We use affiliate links. If you buy something through the links on this page, we may earn a commission at no cost to you. Learn more.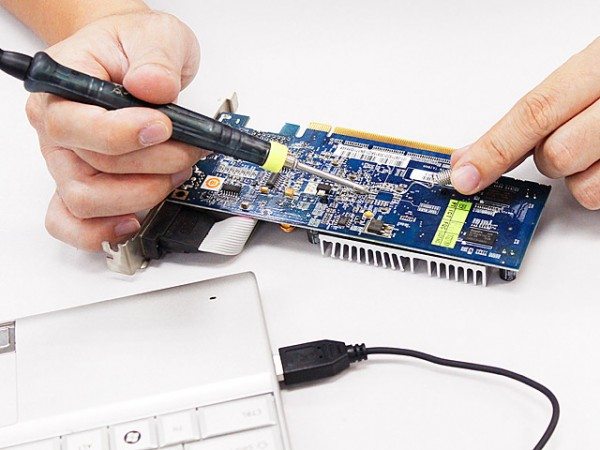 Check out this pencil sized soldering iron that is powered by USB. It features a super thin tip that is perfect for delicate surface mount (SMD) work and a protective cap when it's not in use. Plug it in to a USB port and it will heat up quickly for those impromptu maker sessions. It has a momentary trigger that powers the iron on and an auto shut-off after 25 seconds of inactivity. The USB soldering iron is priced at $24. For more info visit Brando.
*Note* be sure to read Andrew's comment below for more info on soldering irons of this type.