We use affiliate links. If you buy something through the links on this page, we may earn a commission at no cost to you. Learn more.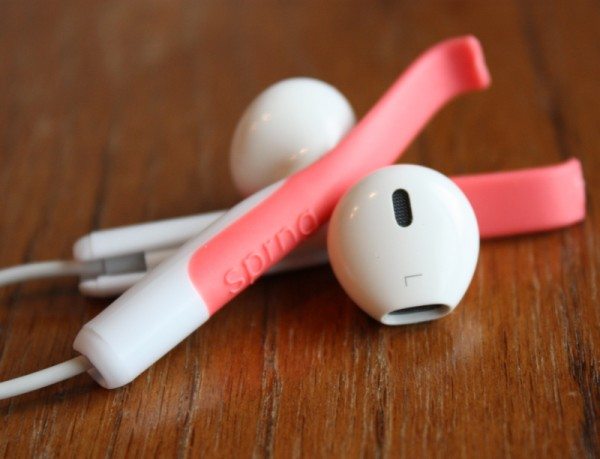 When I picked up my first pair of Apple earbuds, I was very disappointed in how they kept falling out of my ears. Then Earpods came out, and since they had a different shape, I thought they would work better, but still, I had no luck. Sprng offered to have their Sprng clips for the Earpods reviewed, and it piqued my curiosity. First, I love cheap little things that can make life easier, and second, I had the possibility of using my Earpods  on the bus or train. Let's see if they worked well or fell short of my expectations.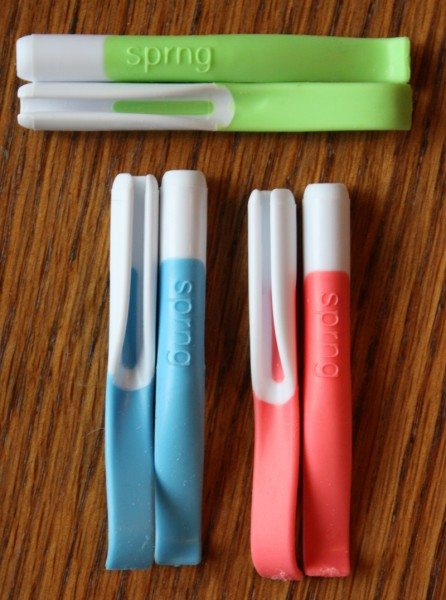 The Sprng clips come in four different colors: white, green, blue, and pink. All of the colors are in a pastel theme, and the color is bright. They are packaged in a tiny box with instructions on how to clip them on the Earpods and put them in your ears.

They were really easy to clip onto my Earpods. The instructions say to slide or snap them on, but it was easier for me to just snap them over the Earpod. Once you have them snapped on, you slide the Sprng clips up or down to fit your ears.

When sliding the Sprng clips up or down, make sure to do so carefully, as if you pull too hard, it will pull them off and you will have to reattach them. They are attached firmly to the Earpod when clipped on, so they will not slide around easily.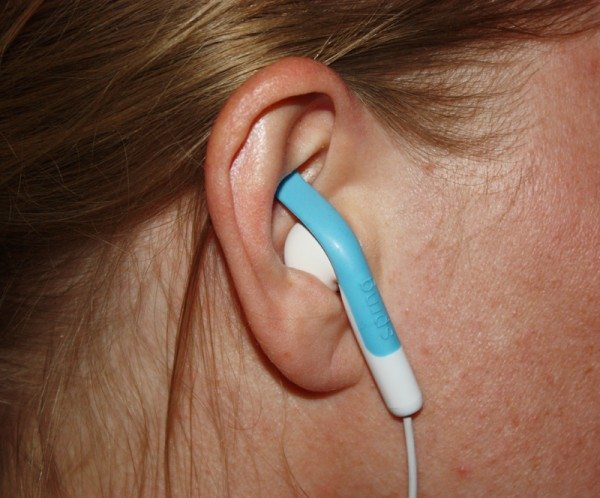 Once you have your fit correct, you place the Earpods in your ear as you normally would, and then press the top part of the clip under the fold of your ear. I did not feel any extra pressure in my ear due to the Sprng clips, which I was worried about, since the colored part is firmer than I expected. They were comfortable in my ear, and I could wear them for extended periods with no discomfort. When running, they did move around more than when I was walking around at home, but they did stay in place and did not fall out.
I love inexpensive little things that improve the usability of a device, and these were spot on for making my Earpods useful again. The best part about Sprng clips is the price; at only ten bucks for a set, you can't go wrong when you need a cheap addition to make your Earpods work. If I could change one thing about them, I would wish they came with a carrying bag to keep from losing one, but I just saved the little box they came in and that works well enough.
For more info visit Sprng.
Product Information
Price:
$10
Manufacturer:
Sprng
Requirements:
Pros:

- Easy to use
- Does a good job of keeping Earpods in ears
- Vibrant colors

Cons: