We use affiliate links. If you buy something through the links on this page, we may earn a commission at no cost to you. Learn more.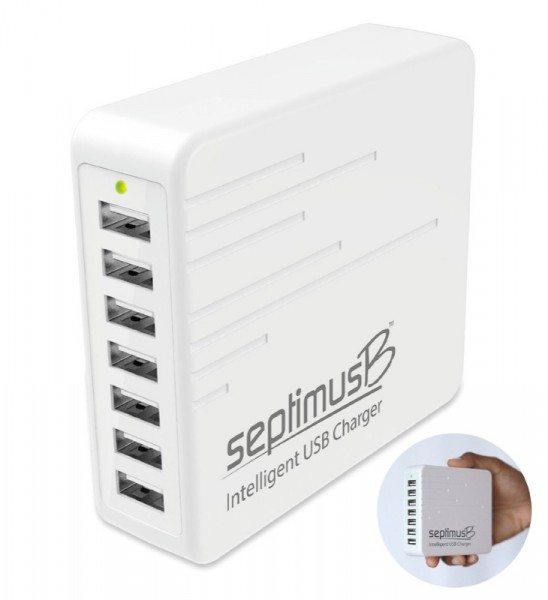 The battle for USB charging ports rages on in 2015.  Today we look at yet another multi-USB charger with a grand total of 7 ports.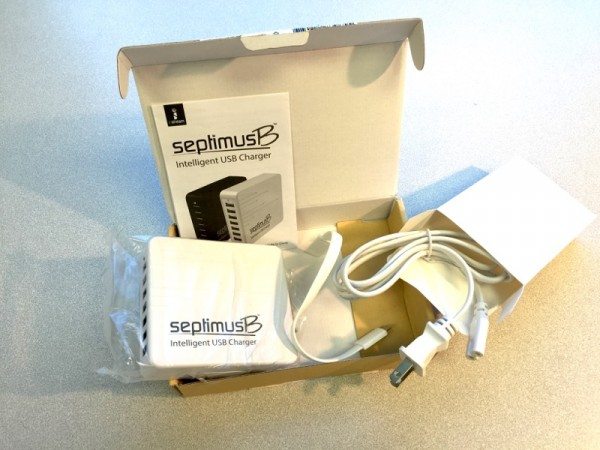 The SeptimusB comes with a simple AC power cord and a short microUSB cable.
The listed specs can be found in the manual.  There's no external transformer for this charger, which is handy.  And if you're traveling, the input AC is listed between 90-240VAC at 50 or 60 HZ.  You will, of course, need the appropriate plug shape.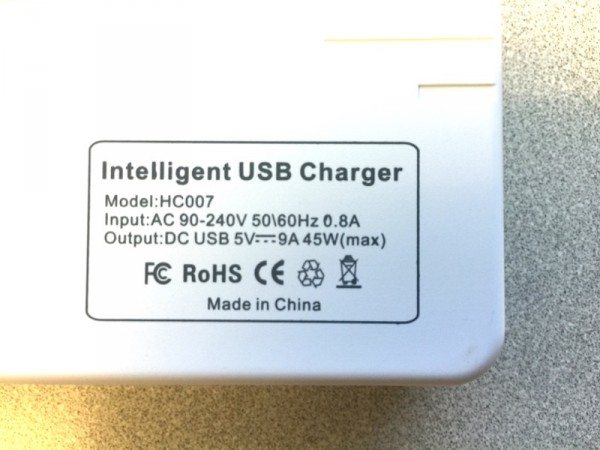 What's the difference between all these multi-USB chargers, besides the number of ports?  Power.  The EasyAcc 8-Port USB charger had 10A listed total.  The CHOETECH charger listed 8A over 5 USB ports.  The SeptimusB clocks in somewhere in between at 9A over 7 USB ports.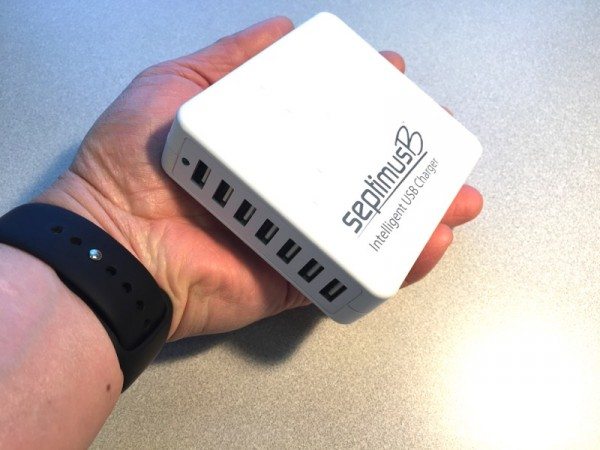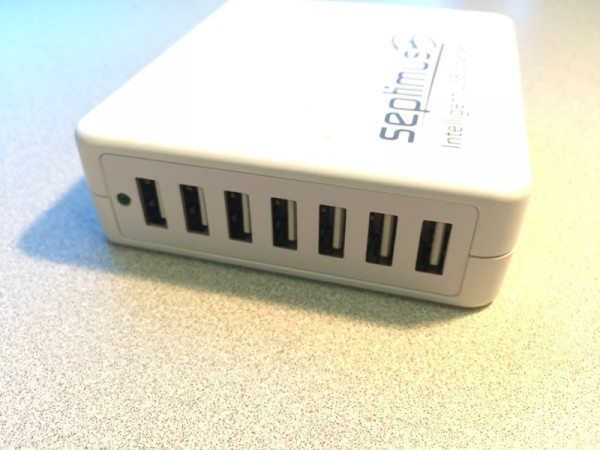 Unlike the EasyAcc 8-Port USB charger, the SeptimusB's USB ports aren't labeled.  It's got that circuitry that somehow figures how much current to assign per device.
The SeptimusB claims to provide a maximum of 3A on each port.  It obviously can't do that on all 7 at the same time, but I don't have 7 high-drain devices, such as 7 iPads with zero charge.  Chances are, that'll be just fine.
Note the round LED to the left of the seven ports.  It glows green when turned on.  No individual LEDs per port.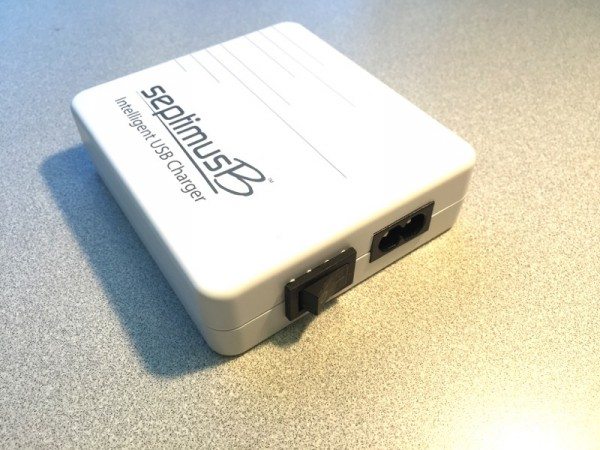 On the other side, you'll find a power switch and the AC plug.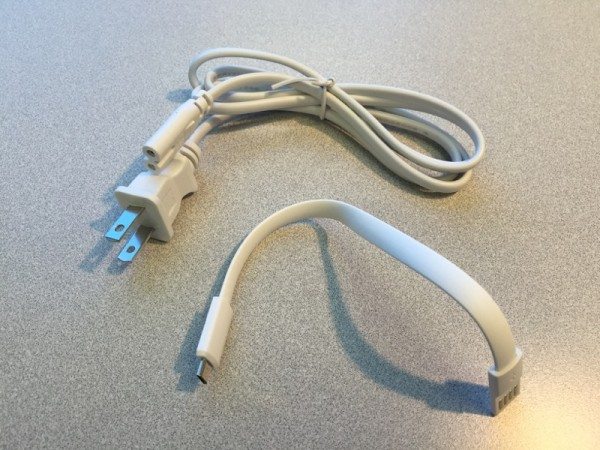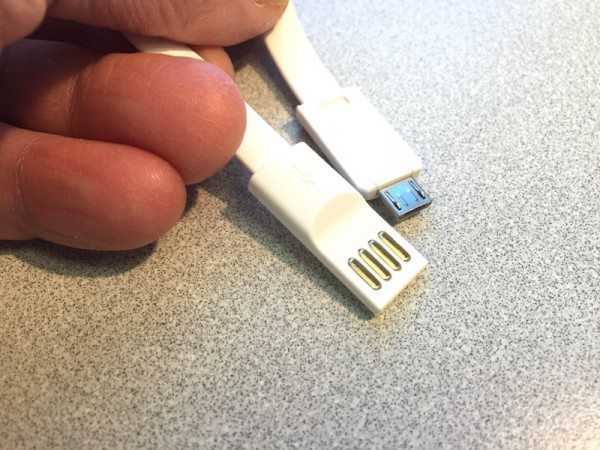 My SeptimusB came with the required AC cable ("figure 8" style plug) and a peculiar micro USB plug.  The full-size USB is this slick thing that looks like an enlarged Apple Lightning connector.  No, it's not reversible.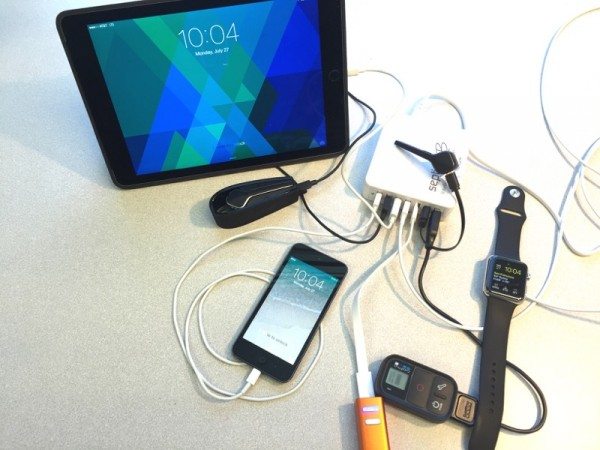 Once again, I dug up as many USB things as I could:  An iPad, several Bluetooth headsets, an iPod, USB battery, GoPro remote and the Apple Watch.  All of them charged up without a hiccup.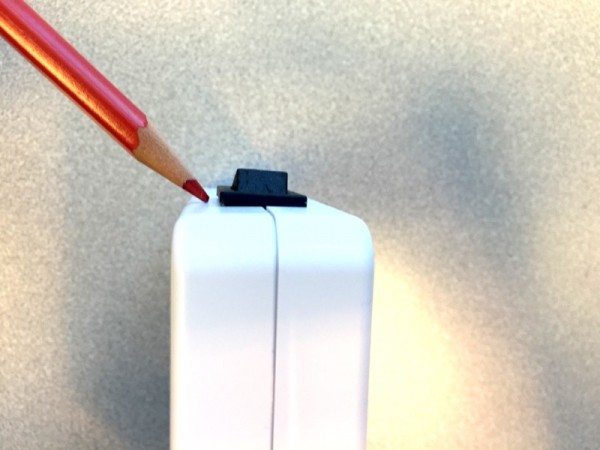 For the truly obsessive, I did discover the power switch doesn't fit totally flush.  The two plastic halves of the SeptimusB aren't completely square, which creates this high-centered effect.  Here, the switch tilts slightly to the right.  Does not affect the charger in any way.
I just got a new desk for my office at home, so the
inStream SeptimusB 7 Port USB Charging Station
now lives tucked under my tabletop, supplying power to everything I can throw at it.  That is, until I run out of charging ports again!
Source: The sample for this review was provided by inStream Tech. Please visit 
Amazon
 for more info.
Product Information
Price:
$39.95
Manufacturer:
inStream Tech
Retailer:
Amazon
Pros:

Charges up to 7 devices simultaneously
Charger "senses" charging rate, up to 3A
Comes in white (tested) or black

Cons:

Feels slightly cheap with the crooked power switch