We use affiliate links. If you buy something through the links on this page, we may earn a commission at no cost to you. Learn more.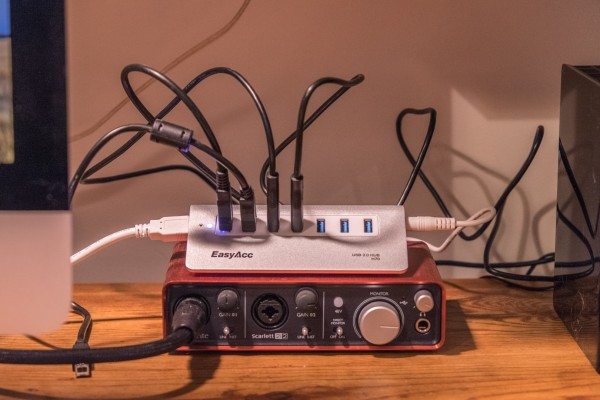 I recently purchased a 1993 Midwest Micro Elite notebook off of eBay.  It boots to BIOS but that's about it.  I just wanted to own my very first "real" laptop computer again…I sold it off on the comp.sys.laptops USENET group back around 1995 and kind of regretted it ever since.  It has a serial port, parallel port and PS/2 mouse connectors.  A real throwback.  I've gazed longingly at HP's Omnibook 800CT on eBay as well. I owned this gem back in 1998-99 and it was a great machine.  So why not buy one?  Well, there's a slight issue with these machines…none of them have USB. 
USB came out in the late 1990's as a way to have one connector to rule them all.  Printers, mice, keyboards, scanners…none of them needed specialized ports anymore.  Computers came with multiple USB ports and so you could plug whatever the heck you wanted into them.  Universal Serial Bus was one of those  breakthroughs that you don't even spend much time thinking about these days but it was truly a revolution in how we connect things to our computers.
And boy, do we have lots of things to connect to our computers.  Besides keyboards, printers, mice and scanners, we have cameras, camcorders, phones, tablets, memory sticks, external hard drives, laboratory probeware, 3D printers, MIDI music devices and so much more.  The few ports that come on our desktops and the paltry offering on laptops means you have to swap your peripherals in and out depending on what you need at the moment.  Hence the incredible aftermarket for USB multipliers, powered hubs that give you additional ports to plug your stuff into.
I recently moved everything over to a Retina iMac and I am one seriously happy camper, though one sticking point remains…more USB stuff than the four USB ports on the back of the machine can handle.  The two external hard drives MUST be connected directly to the computer (one for Time Machine, the other to back up my SD cards from my dSLR), leaving only two for everything else.  EasyAcc was generous enough to send a solution to be reviewed, the H70 7-port powered USB 3.0 hub.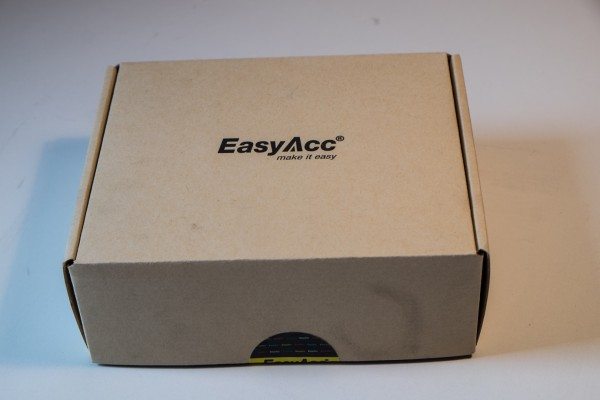 This thing is Mac aesthetic all the way, its polished aluminum is not only durable but matches the design of the Apple Wireless Keyboard and Trackpad.  Its ports are at an angle, which makes them easy to reach.  The power plug goes in one end and the USB-computer connection is on the other end.  It's a clean design which looks great on the desktop as well as being very functional.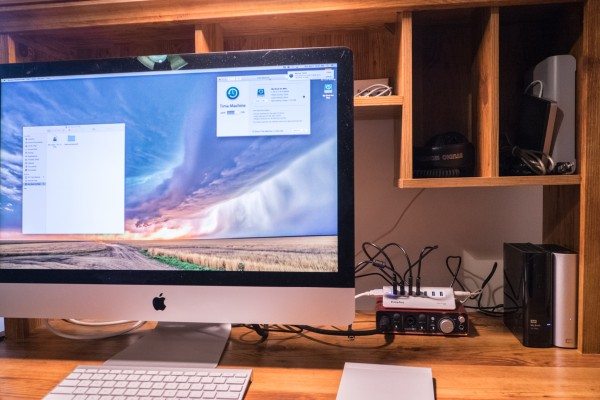 I have used this multiport hub to hold everything I have from my Roland Integra-7 sound module to the Focusrite Scarlett 2i2 audio interface to the Linnstrument MIDI control surface to USB memory sticks, cameras, memory card reader and MIDI keyboards.  The aluminum construction is solid, there is absolutely NO wiggle of the cable within the port itself and the blue power indicator lets me know that all is well.  What else can you say about a USB hub?  You expect it to work and it does work and well.  It has given no hiccups at all in the month I've used it and the only thing I have to say against it is that it won't directly charge my iPhone 6 Plus more than a trickle.  Even that can be dealt with by purchasing a hub with that functionality, which EasyAcc makes!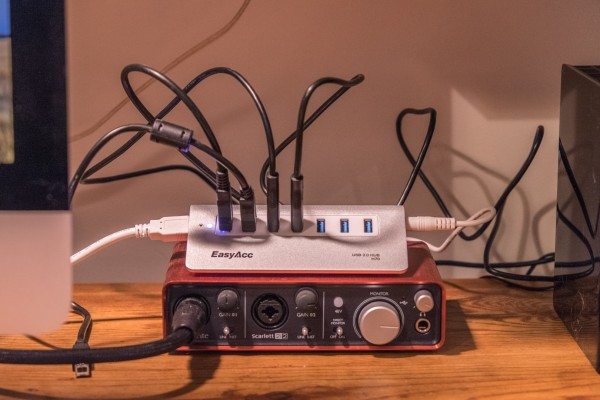 The package comes with the unit, a power cable with wall wart, USB cable and instructions.    Very basic but all one needs to make it work.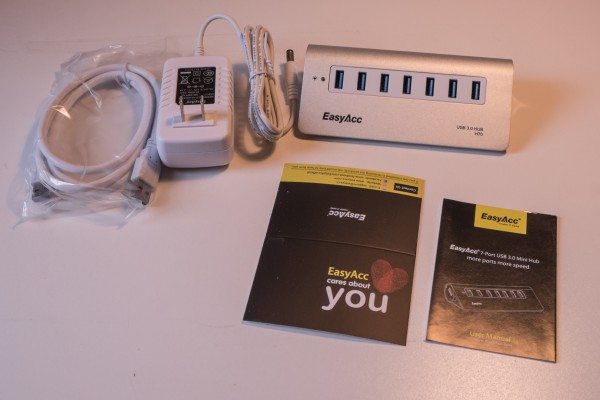 Yes, it IS as solid as it looks.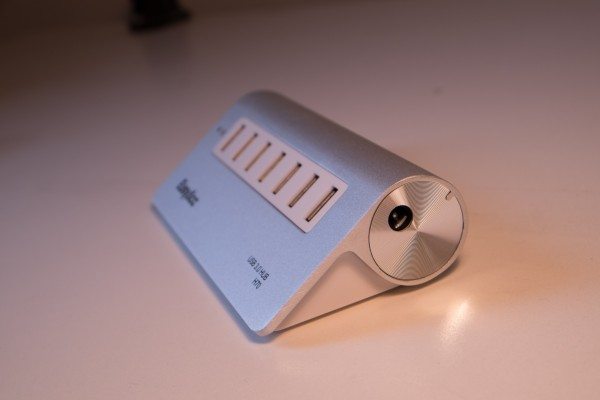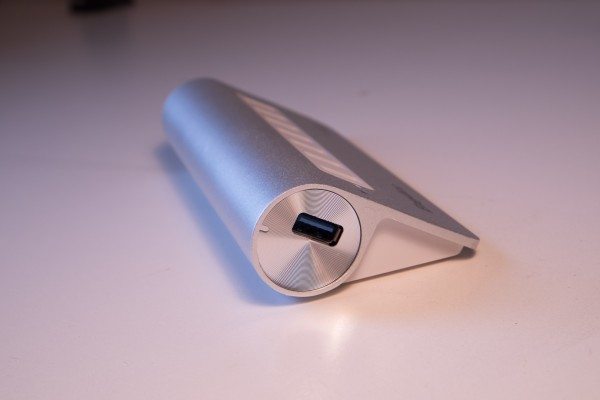 The textured rubber feet at the bottom ensures that the hub will stay right where you put it.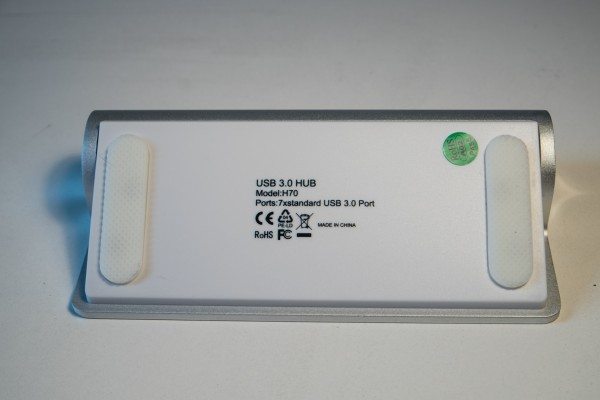 So, if you have a lot of peripherals to attach and are tired of prioritizing the limited ports on your machine, give this little beast a serious look.  It's solid, it's dependable, it's beautiful and it stays where you want it.  It's currently $35.49 from Amazon and it will even broaden the horizons on your Raspberry Pi if you've got one.  More information can be had at the EasyAcc site.  Oh, and it also comes in black for you stealth connectivity.
Source: The sample for this review was provided by EasyAcc. Please visit their site for more info or Amazon to order.

Product Information
Price:
$35.49
Manufacturer:
EasyAcc
Retailer:
Amazon
Requirements:

MacOS, Windows, Windows RT, Raspberry Pi

Pros:

Looks like it was made as a Mac accessory
Made of aluminum and is very durable
Sits so the ports are at an angle instead of straight in from the top
It. Just. WORKS.

Cons:

No charging ports for phones or tablets but they do make those kinds too, so check them out!