We use affiliate links. If you buy something through the links on this page, we may earn a commission at no cost to you. Learn more.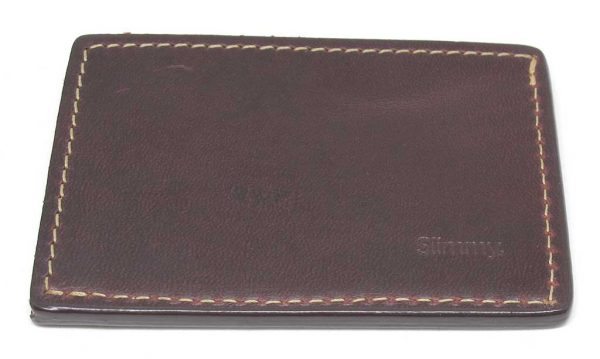 Although it seems like smartphones are trying to replace traditional wallets, we still need a pocket holder for our cash and credit cards. The wallet won't go down without a fight, but it does continue to shrink in size. The X2 Slimmy wallet from Koyono is a minimalist wallet that was successfully funded on Kickstarter early this year. Now they are back with an Indiegogo campaign to earn funds for a second production run.
This is a wallet that even women will like because it's small, holds just what you need and looks great while doing it.

The X2 Slimmy comes in two sizes, I'm reviewing the smaller X2 Slimmy 1 which is 3.875 x 2.69 inches (98.44 x 68.28 mm). Koyono is also offering the X2 Slimmy 2 which is 4.125 x 3.125 inches (104.78 x 79.38 mm).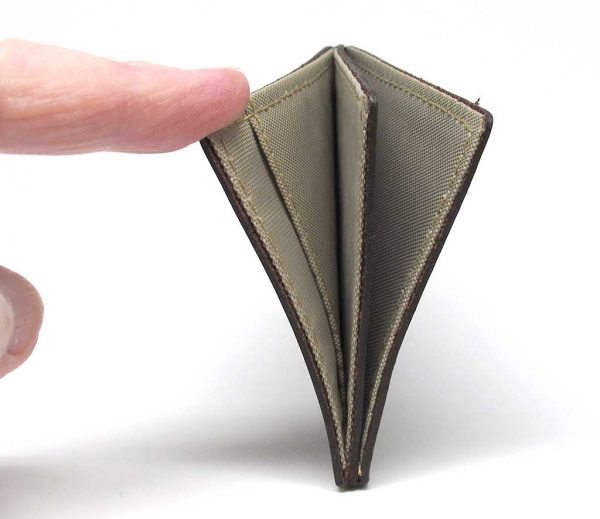 The wallets have a unisex design that will appeal to both men and women. It will be available in a variety of colors including the oil tanned steer leather version that was sent to me.
They feature two pockets and one slot. The pocket without the slot has RFID protection and the other pocket does not. It is the only wallet I know of with 2-way RFID. Readable when you need it and blocks would be identity thefts when you don't.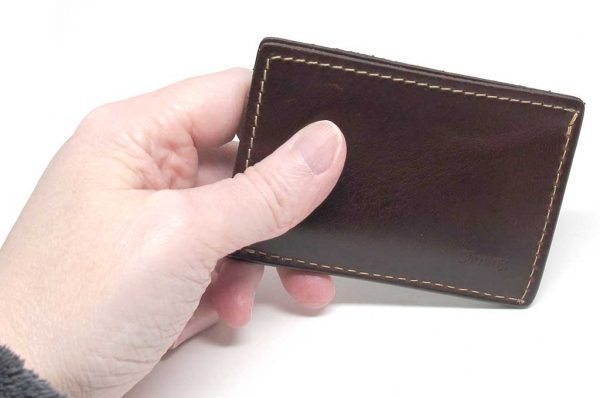 The wallet has been designed with a rough cut edge vs. a folded leather seam to allow for rounded corners, which makes it more comfortable in your pocket than one with pointed ends. It makes it slightly more compact too. Koyono uses a proprietary rubberized dye on the rough edge which keeps everything smooth and neat.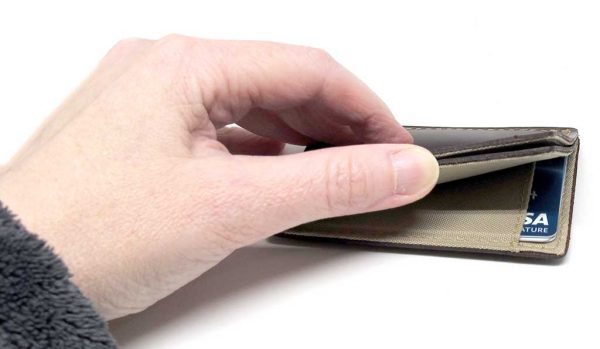 The X2 Slimmy has a thin canvas-like material lining with three slots for storage. There's a pocket that can old one or two credit cards on the unprotected RFID side.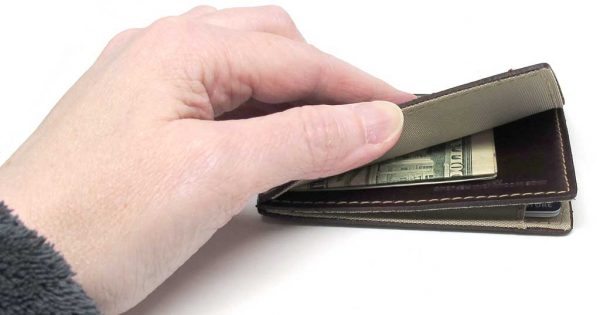 And a large pocket on the protected side. US currency can be folded twice to store it in the pockets.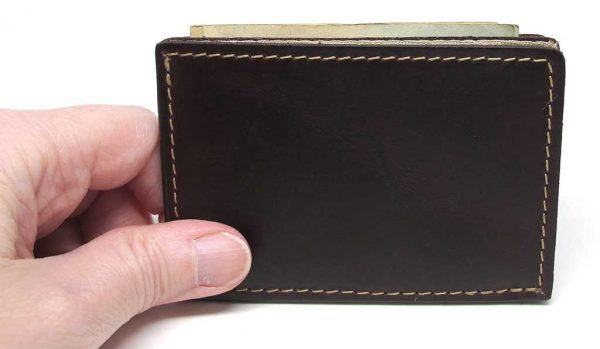 If you prefer your bills to be folded only once, you can do that, but they will stick out a little bit from the top of the wallet.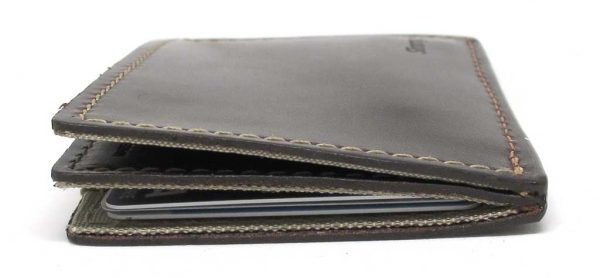 I used this wallet with 4 credit cards and three bills folded twice. The X2 Slimmy kept everything separated and easy to manage while staying thin and pocket friendly.
The X2 Slimmy wallet is well made, with no loose threads, or defects in the leather or the interior material.
Minimalist wallet fans that prefer traditional materials like leather instead of plastic, and metals will like the Koyono X2 Slimmy for it's simplicity, built-in tech (RFID production) and classic look.
If you're interested in buying a Koyono X2 Slimmy, you'll need to pledge through Indiegogo. The oil tanned version that was reviewed here is priced at $50. Other versions start at $35 and go up to $120 for the Horween leather Slimmy.
Source: The sample for this review was provided by Koyono. Please visit their site for more info.