We use affiliate links. If you buy something through the links on this page, we may earn a commission at no cost to you. Learn more.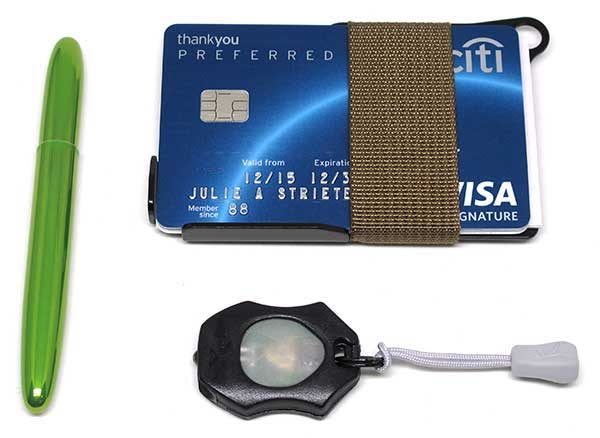 In my neverending quest to find the best and most useful EDC gear, I've decided to focus on the items that I carry in my pockets. Since I don't carry a purse or wear a belt, the items have to be small, lightweight and serve more than one purpose. 
I recently reviewed the Trayvax Summit wallet and have fallen in love with it because it's the perfect size and weight for minimalist pocket carry. Until the Trayvax, I had not embraced extreme minimalists wallets because I felt I was missing the ability to carry all my cards, cash, receipts etc. But when I actually sat down and thought about the cards that I used regularly, I realized it was only my Visa card, driver's license and Sam's club card. I didn't really need to carry those little loyalty cards that most stores offer because I do 99% of my shopping at Walmart and they don't use loyalty cards. For the stores that do, you can usually type your phone number into the credit card machine to get any discounts that they might offer.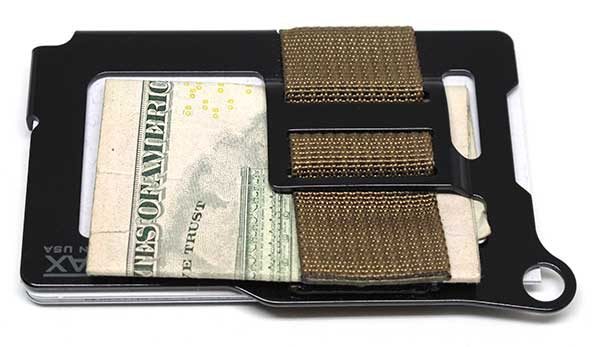 As for cash, I find that I rarely use it any more. I'd rather use my credit card because I earn points / cash back on every purchase. But for the times I do use cash, I keep three bills folded up and stored on the back of the Trayvax. I like to keep a $5 bill and two $1 bills for small purchases that I might need to make.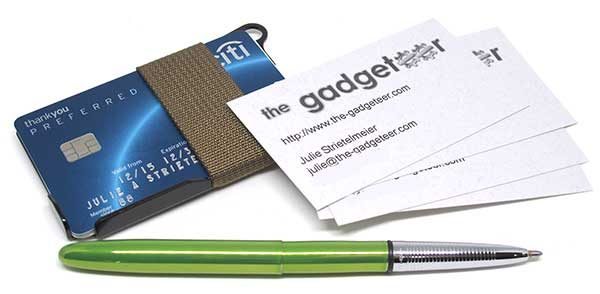 I'm also using the Trayvax Summit wallet as my "notebook". You're probably scratching your head at that one. But here's what I do… I put 4-5 business cards (old ones that I'm trying to use up) at the bottom of my card stack. The cards serve two purposes. If I meet someone and want to share my website, email address or phone number, I just hand them a card. And if I need to write a quick note, I just pull out a card, turn it over and write on the back and then slip it back in the stack. This is less bulky than carrying a Field Notes or other pocket notebook.
My current pocket pen of choice is a Fisher Bullet Space pen that was given to me as a gift. It's small, has no pointy parts that jab me when it's in my pocket and never fails to write. Smaller pocket pens are great, but most of them make my hand cramp because they are too small to write with comfortably. So I like that the Fisher pen turns into a full sized pen when the cap is posted on the back.
What else do I carry? Sometimes I carry the Photon X-Light Micro LED flashlight. I like it because it is tiny, bright for its size and has a thumb click on/off button that is very easy to use. I don't carry this every day, but it weighs almost nothing and is barely noticeable in my pocket.
What am I missing? I want to find a very tiny knife or multi-tool. I already carry a Leatherman Squirt in my gear bag, but I don't want to carry it in my pocket because although it's pretty tiny, it's not tiny enough to earn a spot in my pocket. All I really need is a small blade and a screw driver, so I'm on the hunt for one that will work for me.
Last but not least, I would like to find a thin USB flash drive or microSD card reader. I'm looking for one that is very flat so that I might be able to store it in the back of the Trayvax wallet below the cash clip.
If you have any product suggestions or would like to share your own ultra-minimalist pocket EDC setup, please do so in the comments below. I love hearing what other people find useful.