We use affiliate links. If you buy something through the links on this page, we may earn a commission at no cost to you. Learn more.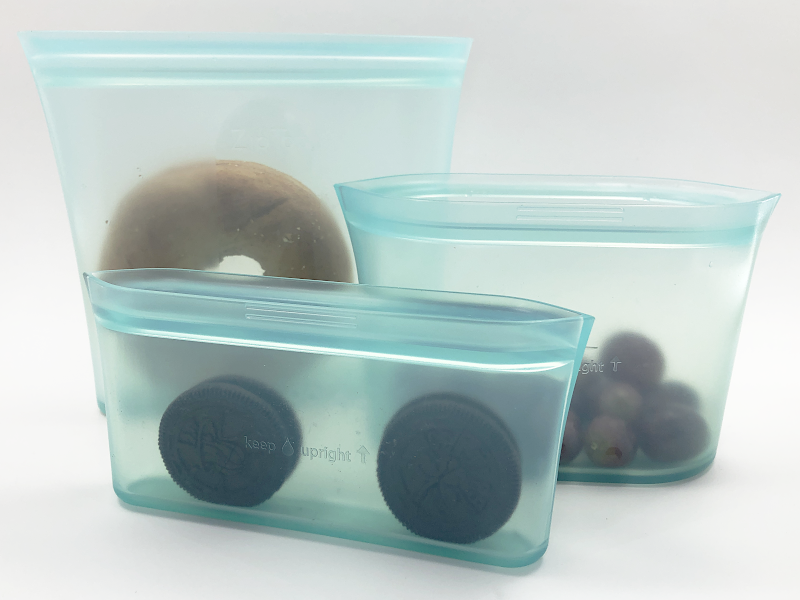 REVIEW – Part of being a good steward of our planet is reducing the number of single-use plastics that we consume in our homes.  A couple of years ago I reviewed ZWraps Beewax Food Wraps, which has reduced the amount of Saran wrap that we use.  Today I'm reviewing Zip Top reusable silicone food container, which should reduce the amount of Ziploc and sandwich bags that we use.
What is it?
Zip Top designs and sells reusable containers that are made from pure platinum-cured silicone.  They are designed to stand up on their own, stay open while being filled, and be zipped shut to seal in the food.  These containers are microwave, dishwasher, and freezer safe.  Zip Top is an American company based in Texas, and all its products are made in the USA.
What's in the box?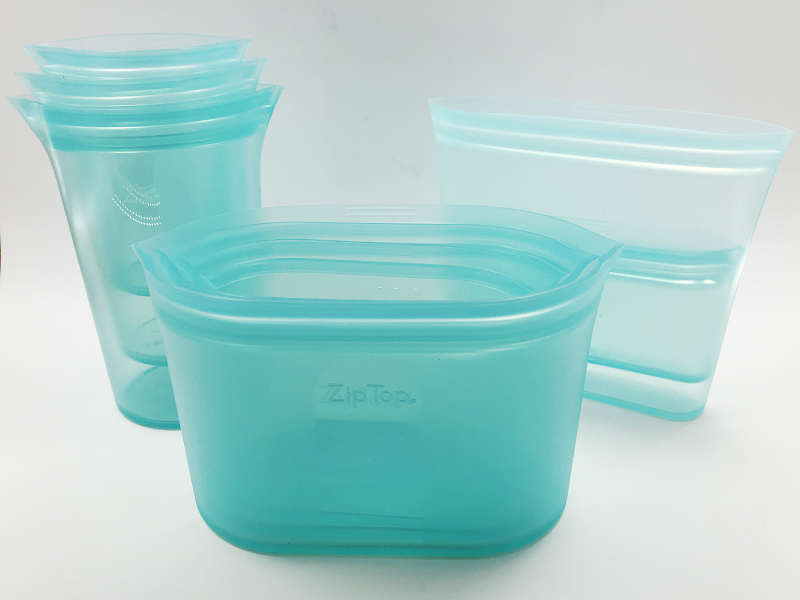 Zip Top sent me the "Full Set of 8," which contains:
Small, medium, and large cups
Small, medium, and large dishes
Snack bag and sandwich bag
These reusable silicone food containers are teal; Zip Top also sells them in frost, grey, peach, and lavender colors.
Hardware specs

These containers are made from 100% platinum-cured silicone, which is the highest quality of food grade silicone that's available.  This means that they do not contain BPA, lead, phthalates, or other harmful chemicals that could leech into my food.  They are non-toxic, odorless, and hypoallergenic.  They can even be recycled, though that requires a special silicone recycler.
Design and features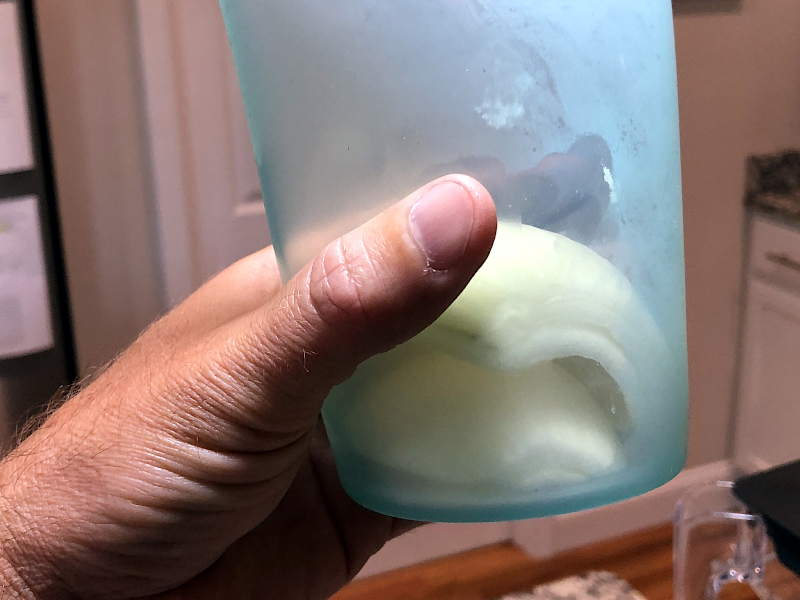 When I first held one of the Zip Top reusable silicone food containers in my hand, I was impressed with how thick and strong it feels.  It's certainly more durable than a plastic bag, though not as durable as a glass container.  It feels like the silicone watch bands from Apple, though it's less slick and more grippy.  When I grab one, it is stretchy, flexible, and bendy, yet it doesn't slip or slide through my fingers, which will be handy in the kitchen.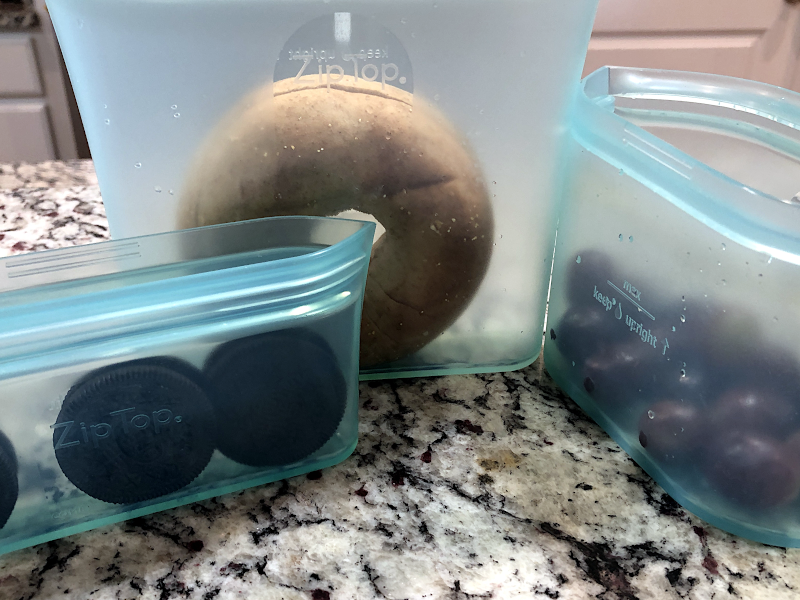 Although my containers are teal-colored, they are see-through, which means it's easy to tell what's stored inside.
Installation and setup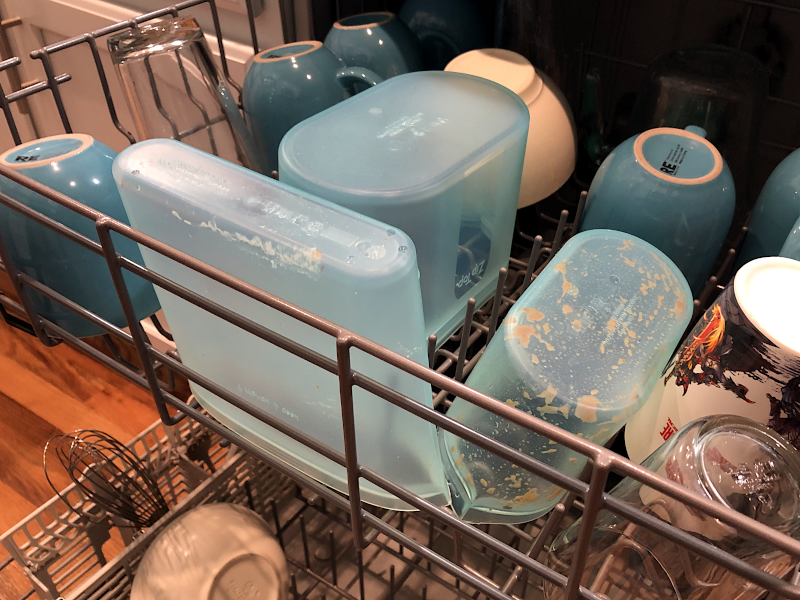 I took the reusable silicone food containers out of the box, put them face down on the top rack of my dishwasher (they can be put on the bottom rack too), and washed them on the normal cycle.  Because they are designed to stay open, it was easy for the dishwasher to thoroughly clean them.  Once done, they were ready to go.
Performance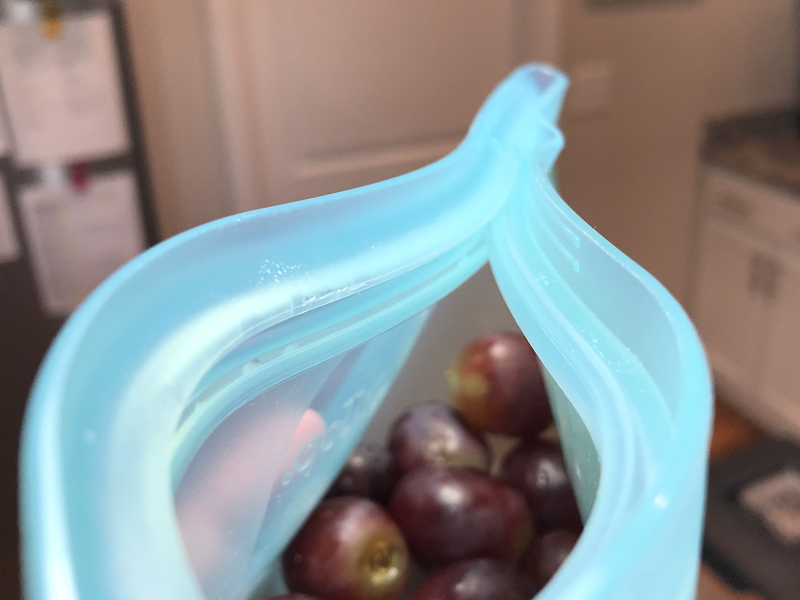 The seal is thick, and the track on one side pushes easily into the groove on the other side.  The Zip Top containers all stand up on their own, and they are leakproof if kept upright.  If they are knocked over or held upside down, they can leak some.
In this video, I show how the Zip Top containers can be used to store some common food items:
I tested the ZipTop reusable silicone food containers in the fridge, freezer, and microwave.  I found that they kept their seal and showed no signs of warping, cracking, or melting.  Perhaps time will tell differently, but for now they are holding up very well.
When it comes to storing food and leftovers in our fridge, our family typically uses glass containers rather than plastic containers or bags.  How do silicone containers compare to glass ones?  The primary advantage of glass containers is that they stack easily in the fridge; the Zip Tops are not stackable.  The silicone containers, however, are lighter and more portable, and because they are flexible, it's easy to push out the extra air in the container.  I think there's a place for both Zip Tops and glass containers in our house.
Zip Top says that most foods won't stain their containers, but some will, such as tomato sauce, curries, watermelon, cooked carrots and other red/orange foods.  Similarly, most foods will not cause their containers to keep an odor.  If my container becomes stained or has an odor, Zip Top recommends that I rub it with a warm water and baking soda mixture and then let it sit for 4 hours.  After that, I can rinse it well and wash as normal.  Zip Top has an entire page on keeping their containers clean.
Extra Features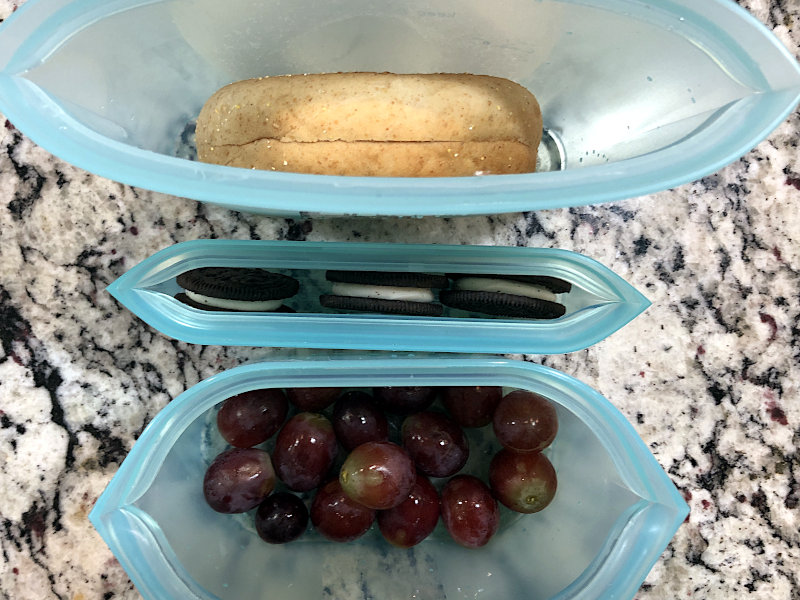 If you're a bit uncertain about using silicone containers for your food, it's good to know that Zip Top has a 30-day exchange or refund policy.  If you need to return something, you can start the process on this page.
If you're looking for extra ideas on how to use Zip Top's reusable silicone food containers in your kitchen, they have several recipes that can help.  For example, they have one page just for marinades and another for smoothies.
What I like
Strong, durable, reusable
Easy to use, easy to clean
See-through
Lightweight
What I'd change
Final thoughts
Zip Top's 100% pure platinum silicone containers are a great alternative to single-use plastic bags.  I like the way that they stand up and stay open as well as their thick, strong seal.  I appreciate their flexibility, as they can store food in the fridge or the freezer, be used in the microwave, and be washed in the dishwasher.  These gadgets will definitely reduce the number of plastic bags that our family uses.  Given their very reasonable price, I recommend that you purchase a "full set of 8" and try them out!
Price: $89.99
Where to buy: ZipTop, Target, Container Store, Amazon (Use the coupon code GADGETEER15 for a 15% savings when you order directly from Zip Top)
Source: The sample for this review was provided by Zip Top.