We use affiliate links. If you buy something through the links on this page, we may earn a commission at no cost to you. Learn more.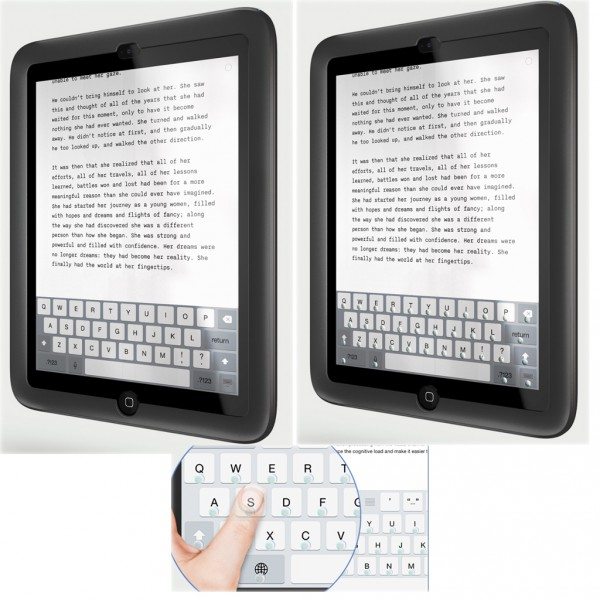 Typing on a touchscreen is more difficult that typing on normal keyboards because the smooth, flat screen offers you no physical clues to let you know if you've even touched a key as you type.  The Phorm case changes that by overlaying physical clues on the touchscreen when you need it.  Slide a switch on the back of the case, and a keyboard guides emerge when you need it; slide the switch back, and the keyboard disappears.  The case needs no power, so the keyboard doesn't drain the devices battery, nor do you need to remember to charge the case.  The keyboard works in the portrait orientation, and the finger guides allow you to more easily find the virtual keys. Phorm says typing will become so fluent in this case that eventually you won't even have to look as you type.
You can currently pre-order a Phorm case for the iPad mini for $99 plus $5 shipping.  You can also place yourself on the waitlist for an iPhone 6 Plus case, and there's a poll on the Phorm website to help decide if their next case will be for the iPhone 6, iPad Air, Samsung Galaxy 5/6, or the Nexus 6.