We use affiliate links. If you buy something through the links on this page, we may earn a commission at no cost to you. Learn more.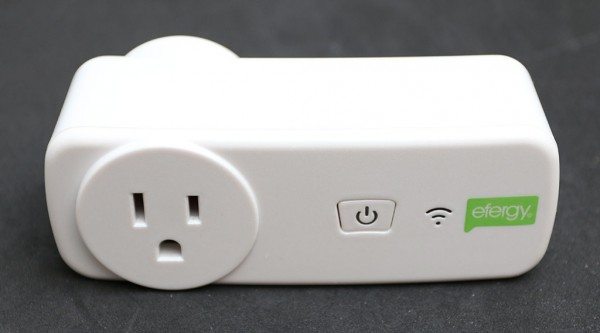 If you cringe every time a new electric bill comes in the mail and you wish there was an easy way to monitor how much power and money your appliances are using, you should check out the ego smart Wi-Fi socket from Efergy. This small module plugs in between a wall socket and the appliance and allows you to instantly see how much that appliance costs you per hour, day and week. You can even use it to help eliminate "vampire" power. Let's take a look.
Note: Images can be clicked to view a larger size.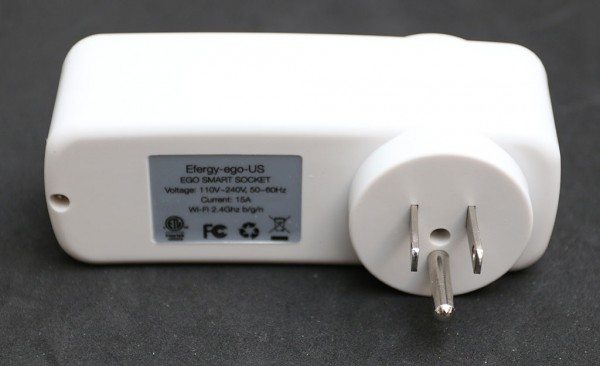 The ego smart is a small white plastic module that is available for the US, UK, AUS and other countries. I was sent the US version which has a standard 3-prong US plug on one side and a 3-prong outlet on the other side. There's also a small power button and WiFi status LED.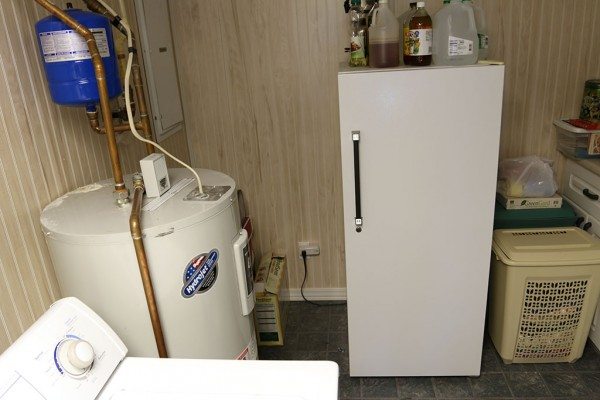 To use it, you need an appliance to test, an iOS or Android device, WiFi and internet access. The setup process is very easy and just requires you to install the free app on your mobile device, launch it and follow the prompts to connect the ego to your home's WiFi. Once you have the connection, you can then move the adapter to the outlet where the appliance is located. For my first test, I wanted to find out how much energy and money my 30 year old upright freezer has been consuming.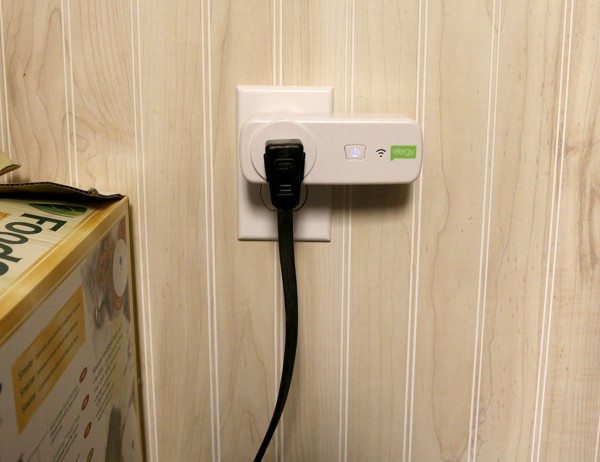 If you buy this device and decide to test a freezer or refrigerator, for obvious reasons, you need to make sure you have the adapter powered on at all times. When it's on, an LED behind the power button glows steadily. You'll need to be careful to not power the adapter off along with the appliance by accidentally clicking the power button in the app.
The ego app will allow you to setup the switch and customize the settings to show an icon for the appliance. You also must set the price per kWh. I had to call my electric company (Duke Energy) to get this information. You can also input the carbon ratio if your power company has that number. Mine didn't. This will help you determine an estimate of your greenhouse gas emissions and your impact on the environment.
Once the price per kWh is set, the adapter is plugged in to the wall and your device is connected, you're ready to record usage. The app will show you the cost per hour, last 24 hours and an estimated cost per week. You can switch to viewing power usage data based on the same frequency.
Or you can view your carbon impact for the hour, day and week. There's also a very basic history view that will show a usage graph. If you have multiple ego adapters, you can group them to view combined usage details.
The Efergy ego smart Wi-Fi socket is very easy to setup and use. But the info it provides is very basic and could easily be found by using the kWh price and power info for the device which should be listed somewhere on the appliance. If you're afraid of math, the ego is a convenient alternative that offers some additional features such as timed power cycles. You can set the adapter to toggle power based on a specific time, random times (great for turning lights on and off while the house is empty to deter thieves) and countdown timers. You can also use the ego adapter to detect and turn off an appliance when it goes into standby mode to reduce "vampire" power.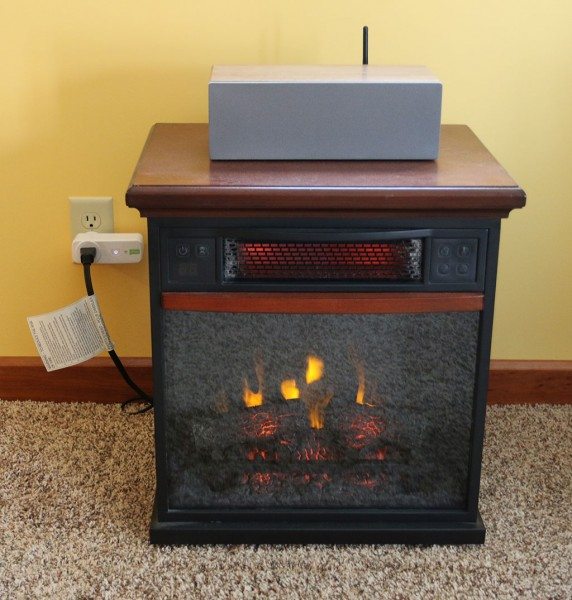 After testing the ego smart Wi-Fi socket for a couple of weeks, I was surprised to learn that my old freezer is not using very much power at all. My Infrared space heater which is a much newer power efficient appliance uses significantly more power based on the way we've been using it. The ego smart helped me figure that out so I think it's a pretty useful gadget.
At the time that I'm posting this review, I'm unable to find the Efergy ego smart Wi-Fi socket on the US Efergy products page. However, there are versions listed on the Efergy page for other countries like the UK. I'm guessing that the US version is too new but will show up soon. I'll update this review as soon as I get more info.
Update 03/12/15
The US version will be available this Spring.
Source: The sample for this review was provided by Efergy. Please visit their site for more info.

Product Information
Price:
£39.95
Manufacturer:
Efergy
Requirements:

iOS or Android device, WiFi

Pros:

Easy to setup
Timer features
Can group multiple adapters

Cons:

History data can't be saved