We use affiliate links. If you buy something through the links on this page, we may earn a commission at no cost to you. Learn more.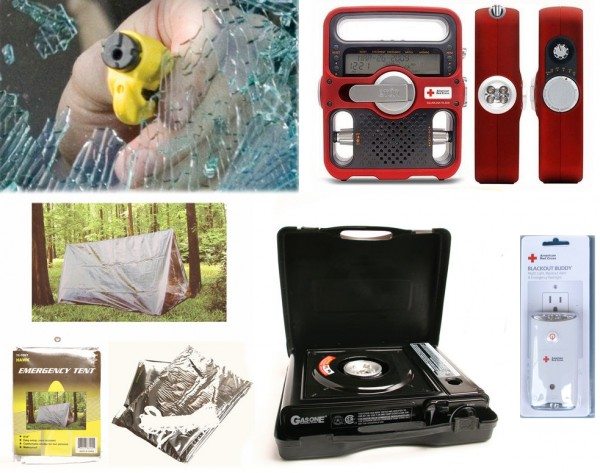 This post is brought to you by eBay. All opinions are 100% mine.
September is Emergency Preparedness month, and it's time to think about what you and your family will do if disaster strikes.  Not all emergencies are of the end-0f-the-world or zombie-apocalypse scale.  They can be on a smaller scale, but just as potentially disastrous for your family as the bigger scale situations.  eBay is a great source of equipment that can help you prepare for anything that life throws at you.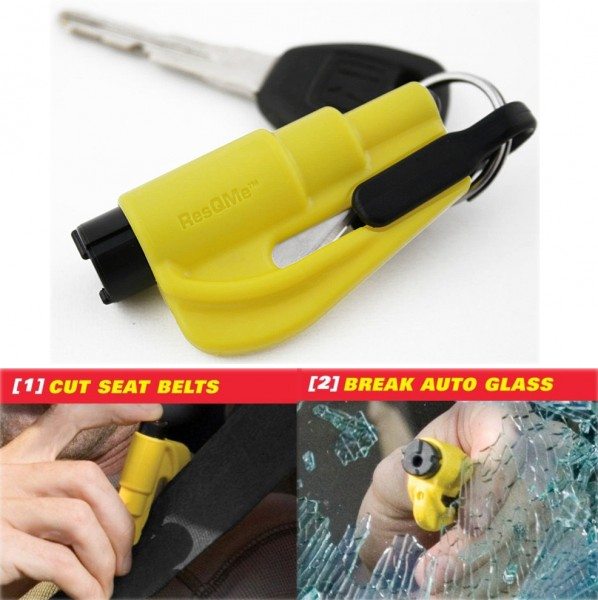 Car accidents happen everyday, and they always seem to increase during thunderstorms around here.  Some of the little creeks swell and become watery traps for cars that fall into them during accidents.  Being submerged makes it hard or even impossible to open the car door to escape, and breaking the car's safety glass can be impossible without a tool.  This tiny Resqme Car Escape Rescue Tool hangs on your keychain until you need it.  When you do need it, it will be in the ignition, where it's easily found.  It has a tool to cut your seatbelt if you can't release it, and a spring-loaded hammer to break your car's window so you can escape.  It's a $12 insurance policy, and cheap enough that you can afford one for every set of car keys your family owns.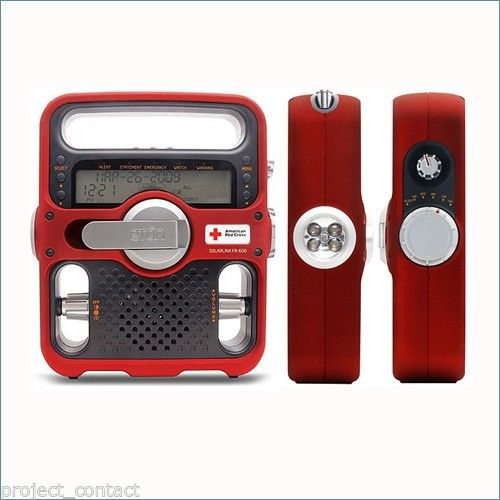 The Eton American Red Cross Solarlink FR600 solar power radio with USB cellphone charger will alert you of approaching storms.  Keep it plugged in to AC power to charge the internal battery and set it on your night table so that you'll be alerted to NOAA weather alerts with S.A.M.E. location-based alerts for your area even when you're asleep.  Should a storm strike and you find yourself without power, the internal battery will continue to power the NOAA/AM/FM radio, and it will also power the built-in flashlight.  While you're out of power at your home, you can keep the radio going with the built-in solar charger or a set of AA batteries or even the unit's hand-cranked dynamo.  Provide your own charging cables, and this radio can give your cellphone some power so you can let loved ones know you're okay.  The Eton American Red Cross Solarlink FR600 is $43.07.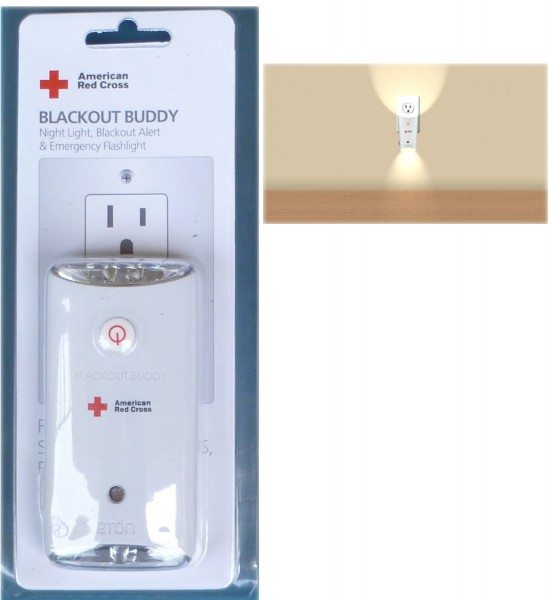 When you lose power, it can be tough to navigate your house in the dark, especially if you live in a dwelling that has some interior, windowless rooms.  Keep some of these Eton American Red Cross Blackout Buddies in your outlets around the house, and they'll serve three safety purposes.  While the power is on, and when the sensor detects that the room is dark, a nightlight will illuminate to make your trip to the bathroom in the middle of the night safer.  Keeping them in the outlets also keeps their internal batteries charged.  When you loose power, the Blackout Buddies detect the loss and turn on as emergency lighting to guide you through the house.  If you unplug them, they also serve as a flashlight to light your way to other areas in the house or as you evacuate to safer locations.  You can find a two-pack of the Eton American Red Cross Blackout Buddies for $18.99.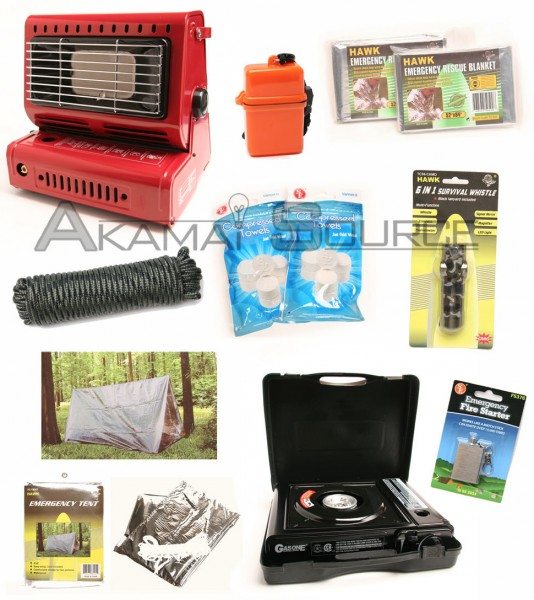 Should a larger-scale event occur and you find yourself displaced from your home for a while, you'll need a way to keep yourself and your family warm and dry and fed until you can safely return home.  With the Survival Kit Emergency Camping Gear Butane Stove Heater Tent Doomsday Prep Tools kit, you'll have an emergency tent, two emergency blankets, a survival whistle, a 12-pack of compressed towels, a rope, fire starter tool, a butane camp stove, a butane emergency heater, and a waterproof case to store it all in.  Just add a couple of butane canisters to your kit, and you'll be ready to keep your family warm and dry.  The Survival Kit Emergency Camping Gear Butane Stove Heater Tent Doomsday Prep Tools kit is only $56.96.

Earn money to buy new emergency preparedness gear by selling your old phones to eBay.
This post is brought to you by eBay. All opinions are 100% mine.