We use affiliate links. If you buy something through the links on this page, we may earn a commission at no cost to you. Learn more.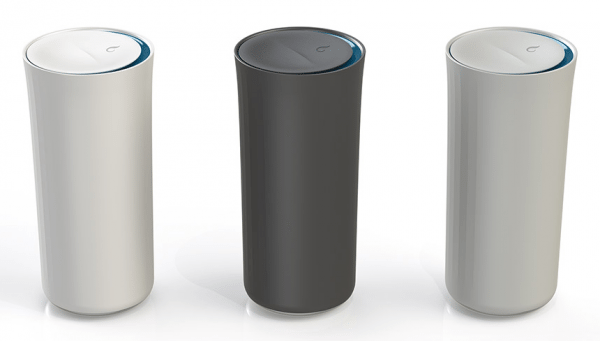 Most of our appliances communicate with us now, so it was only a matter of time before our dinnerware did too. The Vessyl, created by a company called Mark One, is a 13 ounce cup that contains sensors which can determine the type of drink (including sodas, alcohol, smoothies, tea, coffee, etc.) as well as the contents of your drink at the molecular level. The cup has a display that will show basic information, like what you are drinking and the number of calories. To activate the display, you just lift the cup, tilt it and observe the display located where the facets on the cup are. The cup connects to your iOS or Android phone via Bluetooth 4.0 and works with an app (iOS and Android) to track what you are drinking, how many calories are consumed, and your hydration level. It also tracks the amounts of sugar, protein, fat, caffeine, etc. that are consumed. It syncs with popular activity trackers, has a spill proof magnetic lid, and comes with a wireless charging base that charges the cup in about one hour. After the cup is charged, it will function for about five to seven days. Even though you will have to take it with you everywhere, pour everything you drink into it, and clean it by hand (it is not recommended for the dishwasher, freezer or microwave), isn't your health worth it?
The Vessyl is available for pre-order for $99, but will cost $199 when released in 2015. Let us raise our Vessyls to our good health.  Cheers!