We use affiliate links. If you buy something through the links on this page, we may earn a commission at no cost to you. Learn more.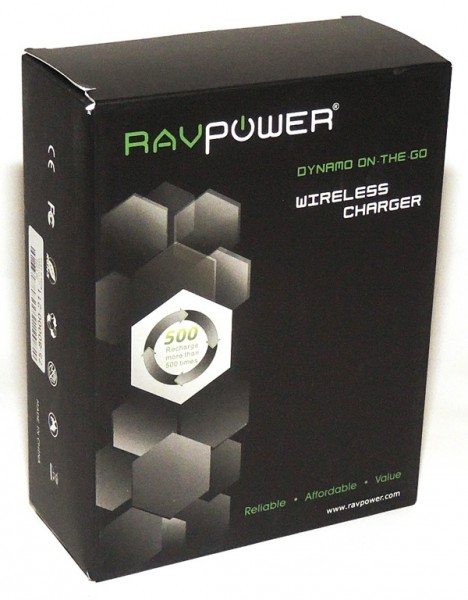 I hate cable-clutter, and oh how I do love wireless charging. It is a shame Apple has not led the way in this technology, and it is one of the many reasons I have recently switched from the iPhone 5 to the Galaxy Note 3 w/Qi-enabled back cover. I have tried the Nokia 901 Fatboy pillow, Brando, and TYLT stands but have yet to try a flat plastic plate/pad style Qi charger. When Julie asked if I would like to try the Qi-enable wireless charging pad by RAVPower…my response was "but of course!!!"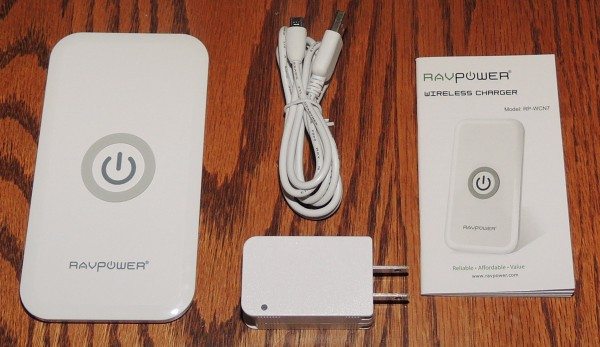 RAVPower includes the Qi pad, microUSB cable, USB power plug, and instruction manual.
Specification:
Output 5V, 1A max
InputDC 5V, 1.5A
Weight 4.5oz
Size 5.7″ x 3.11″ x 0.31″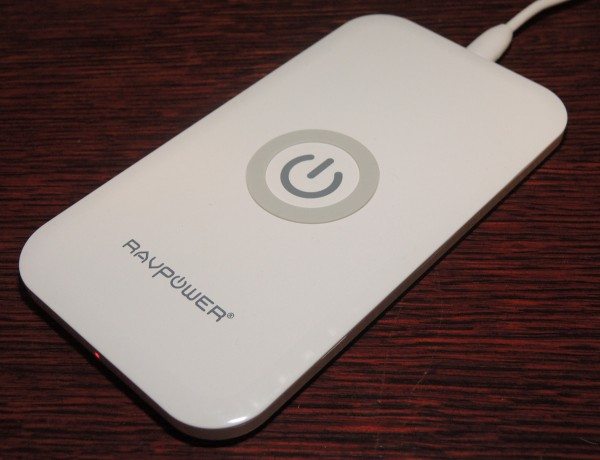 The RAVPower Qi-enabled wireless charging pad is nicely constructed from a strong, glossy plastic. It is a little smaller than my Note 3 and weighs in at 4.5 oz – ideal for your nightstand, desk, tech-travel companion, etc. The ring in its center is rubber and is designed to hold your device in place. It is powered via microUSB cable, which is very convenient compared to other Qi-chargers that use a proprietary cable interface.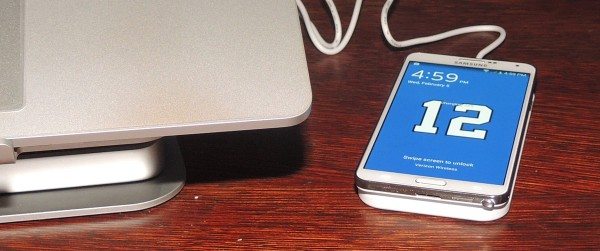 The RAVPower wireless charging mat works very well. Where some of the other Qi chargers I have used took a few tries to get my smartphone perfectly placed, I have yet to have that issue with this simple, yet effective accessory.

The PAVPower pad has an indicator light at its base that is constantly red when plugged in and ready to charge. Once you place your Qi-enabled device on it, the indicator light flashes red/white. It also makes a single electronic beep when you set your device down, letting you know everything is properly situated and your battery is being charged. Because of its built-in energy saver, once your smartphone or tablet is charged or removed from the RAVPower mat, it automatically goes into idle mode.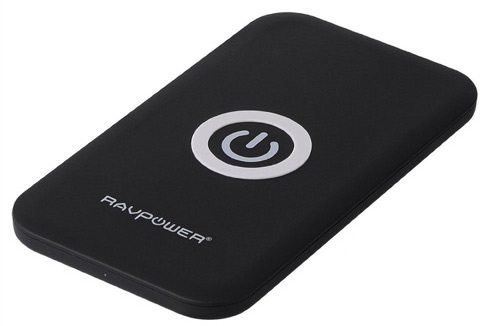 The RAVPower Qi-enabled wireless charging pad is also available in black.
RAV is an acronym for Reliable Affordable Value and in the case of RAVPower's Qi charging pad, that is a fair and true statement. While not in the shape of a pillow or stand, the RAVPower Qi charging pad, mat, plastic slab or whatever you call it definitely gets the job accomplished.
Product Information
Price:
$35
Manufacturer:
RAVPower
Requirements:
Pros:

Well made
Lets you know your device is situated correctly and is charging
Lightweight and portable
Simple, yet nice looking
Uses a microUSB cable for power

Cons: