We use affiliate links. If you buy something through the links on this page, we may earn a commission at no cost to you. Learn more.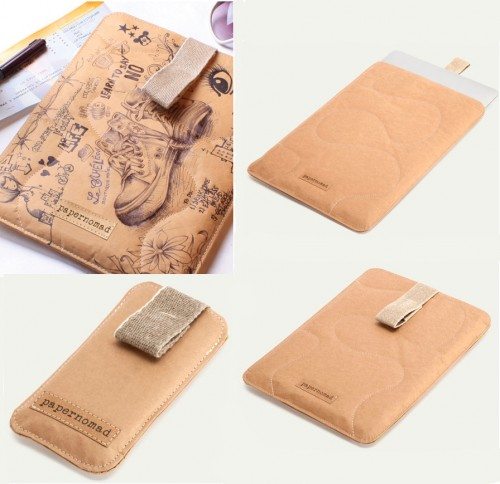 Finding the perfect case that protects your iPhone, iPad, or MacBook Air and perfectly captures your personality is a daunting task.  Then, it's likely your perfect case won't fit the next generation when you upgrade, and you have a perfectly good, often expensive, case going "to waste."  That's not going to be the case with Papernomad.  This European-based company's cases are offered in the US exclusively through Griffin.  Papernomad cases are made from sustainable materials: cotton stitching and padding, a water-resistant, tear-resistant exterior made of paper and biopolymers, wool felt interior lining, and hemp pull tabs.  You can leave the exterior plain, or you can draw or write on it to make it uniquely yours.  Best of all, when you no longer need it, you can compost it so that "in about six months, all that's left are the memories."
Cases are available for the iPhone 5 or 4/4S ($39.99), iPad ($49.99), or the 13″ MacBook Air ($59.99).  US shoppers, use the Griffin or Papernomad cases links above; European shoppers should go to the Papernomad site.