We use affiliate links. If you buy something through the links on this page, we may earn a commission at no cost to you. Learn more.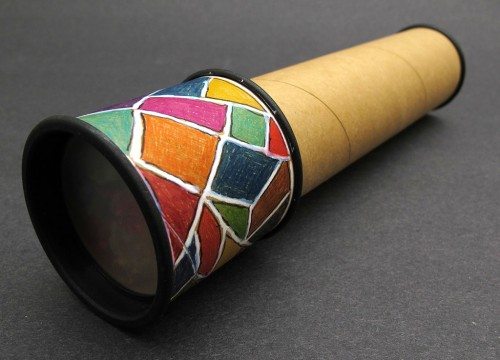 Some of my favorite childhood toys include a Spirograph set and a kaleidoscope. I'm still fascinated by geometric art and actually ordered a couple modern Spirograph type sets for myself this past Christmas. I always thought it would be really cool to make my own kaleidoscope, so when I was asked by the UK based online shop Not On The High Street to feature them with a review of one of their products, I choose the Build Your Own Kaleidoscope Kit. 
Note: Images can be clicked to view a larger size.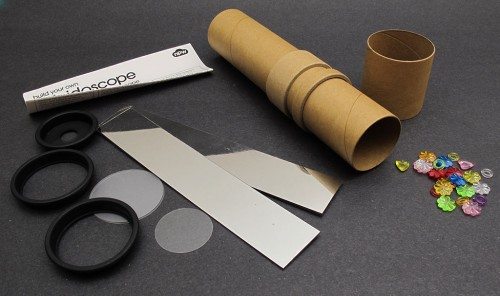 Minus tape and glue, this kit comes with everything you will need to build a working kaleidoscope including tubes, mirrors, lenses and a collection of reflective bits.
The box says this kit is designed for kids ages 8+, but that seems a little young to me. I'm guessing 10+ might be a better age. But to heck with kids, I was excited to build one for myself and I'm 48!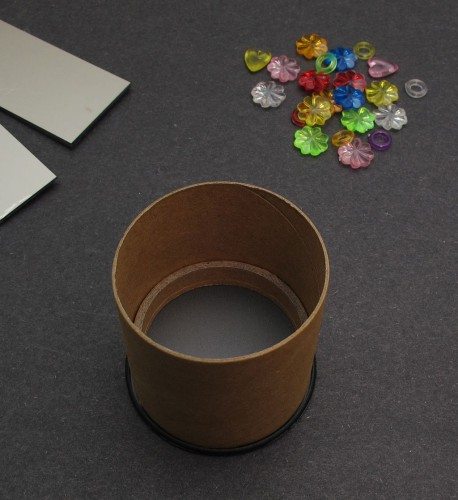 The instructions which include both words and images are easy to follow and the whole construction process goes pretty quick. The first step involves two of the cardboard rings, a frosted lens and a plastic ring. All of these fit together in a specific way to create a holder for the colored bits that will be the main focus of the kaleidoscope.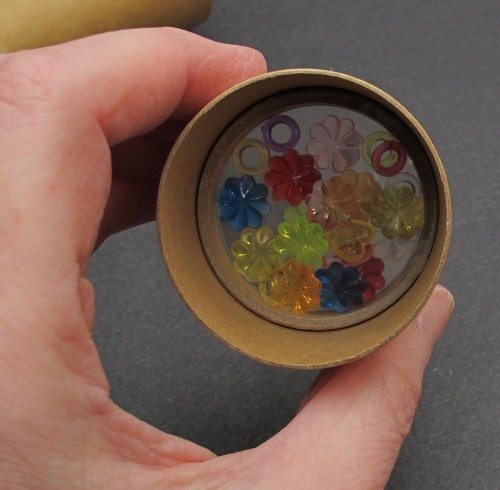 Included with the kit is a selection of semi-transparent plastic doo-dads. You can use them or substitute with your own items. Although it might be possible to switch out the bits after the kit is completed, it's probably not a good idea to continually disassemble and reassemble it.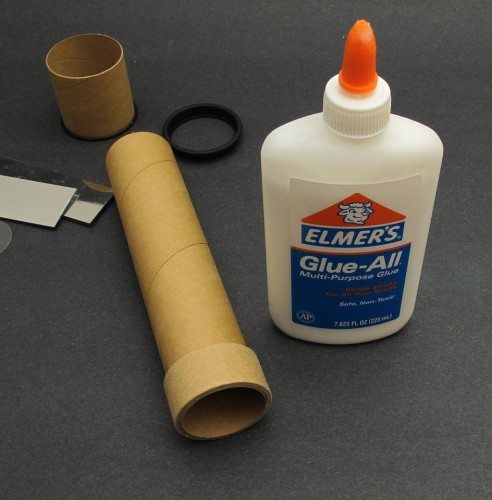 There is some gluing involved, but very little… You just need to glue one of the cardboard rings to the end of the main tube.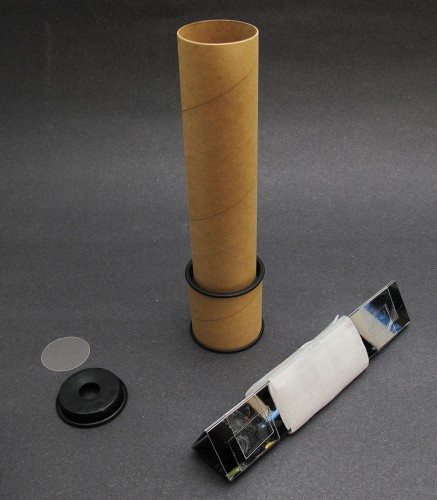 The two tube components then fit together and all that's really left to do is to tape the 3 mirror strips into a triangle shape and wrap the included sheet of foam around it. The mirror strips are made of plastic and the edges are not sharp, so there's no fear of getting cut.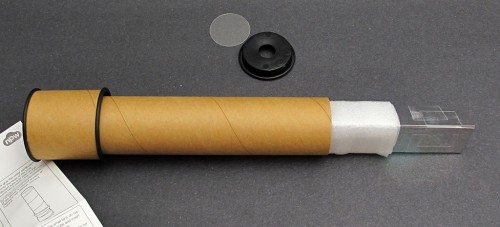 The mirror assembly can then be slid into the main tube and the eye piece cap snapped on top.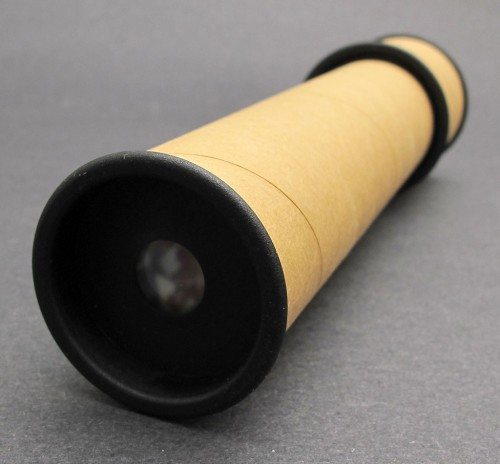 Once completed, you can leave the cardboard as is or decorate it with paint, wrapping paper, markers, etc.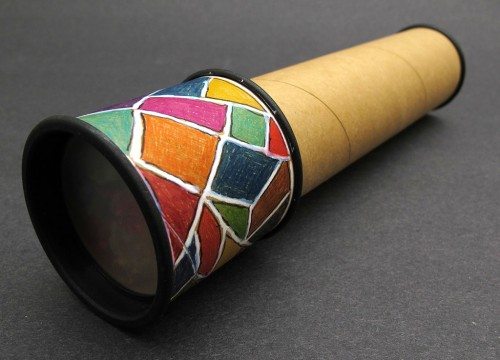 I decided to doodle on mine with some markers and a white gel pen. I may paint the top section at some point.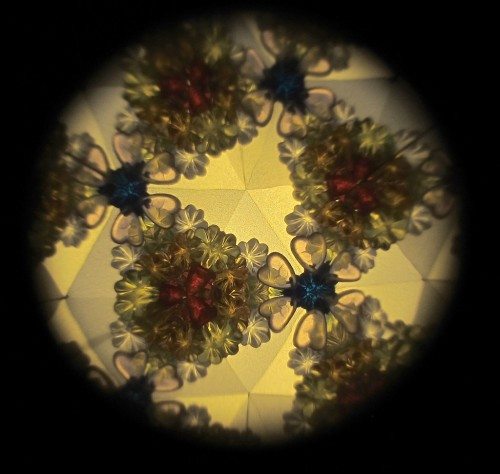 Holding the kaleidoscope up to the light and looking through the eye piece while twisting the bottom section will cause the colored plastic bits to shift and move in cool geometric patterns.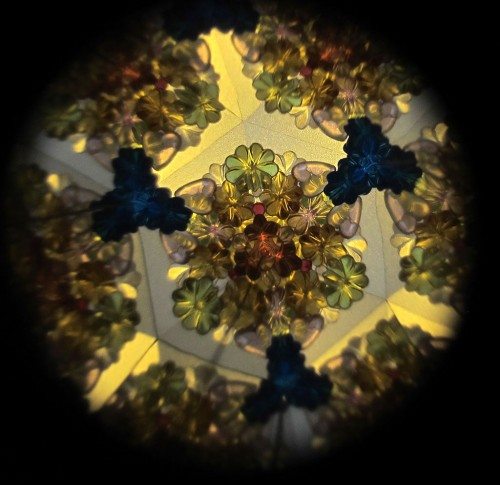 Playing with this kaleidoscope kit takes me back to being a kid and staring at colored snowflakes in a tube. After I finished building it, I ended up ordering a couple other kits from another store. Who knows, I maybe have stumbled upon a whole new hobby.
Priced at less than $20, this kit is easy and fun to build for either adults looking to relive childhood memories or for showing your own kids that toys without batteries can also be fun.