We use affiliate links. If you buy something through the links on this page, we may earn a commission at no cost to you. Learn more.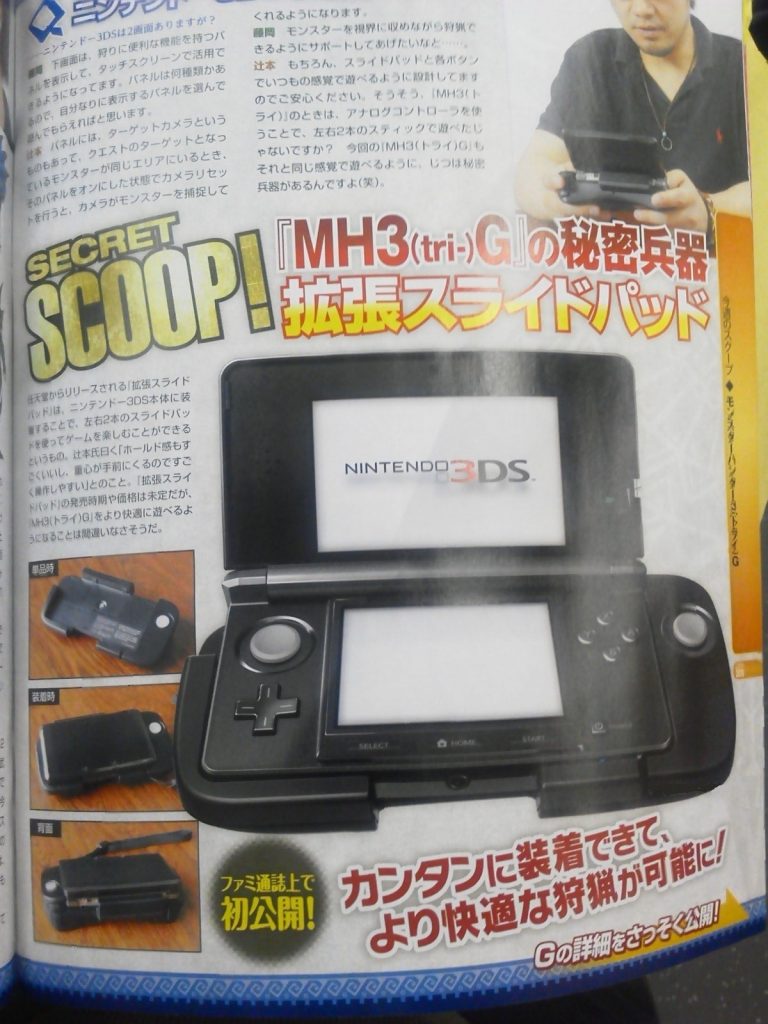 Most gamers would agree that having a left and right circle pad is necessary on a game controller.  The problem is that Nintendo released the 3DS with only one circle pad.  It works fine for most games but now game designers are making more complicated games that require a second circle pad.  And that's why Nintendo decided to make a circle pad attachment for the 3DS.
As you can see from the magazine photo.  The problem with the circle pad attachment is that it's hideous.  The attachment makes the slick looking 3DS bloated and seemingly uncomfortable to hold.  Plus it looks like the circle pad is smaller which means extended periods of gaming will be uncomfortable.
I just hope this is a prototype version and that Nintendo will make a better looking attachment.  Any Japanese readers want to help translate and summarize that magazine article?