We use affiliate links. If you buy something through the links on this page, we may earn a commission at no cost to you. Learn more.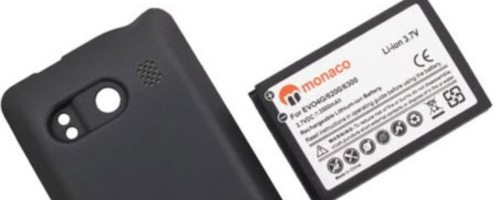 Probably the biggest complaint leveled against the Sprint HTC Evo 4G when it was launched was about a short life from its 1700mHa battery. It did not take long for several companies to offer bigger batteries, which were also thicker and meant different backs, cases, etc. Monaco offers a battery and back combination that promises extended life with only another 3-4mm added to the thickness.
Installing the battery is easy as the Evo has an easily removable battery cover. Proper alignment is just a matter of lining the pins and contacts up and snapping into place. Of course, the phone has to reset, which takes forever with the Evo (it would bug me more if I had to do it more often.) Snap on the new battery cover and done. The battery I am testing was charged about 1/2 way so everything was up and running in minutes.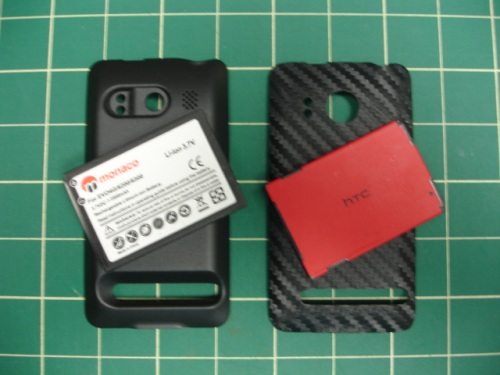 There are two main aspects to the extended batteries- battery life and managing the additional thickness. Let's look at the thickness first.
The extra thickness probably looks especially bad with this back because of the new, deep-set holes for the camera, lights, and stand. It must makes it look rather bloated. It felt funny in my hand at first, but it is well-rounded and felt pretty natural in no time. In fact, the bottom edge of the bulged section seems to make a nice 'ledge' to rest on my little finger. I carry my Android in my pocket (which sounds like  a cool title for a rocking sci-fi tale) and barely noticed the difference most of the time.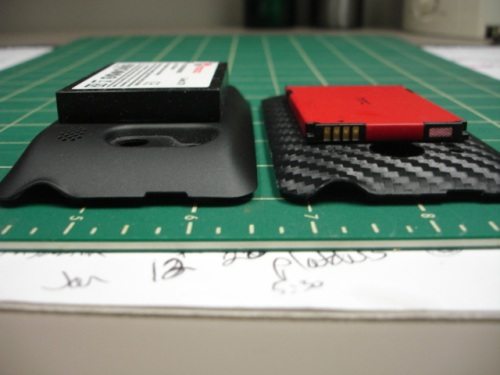 After carrying it for a couple weeks, I went back to the original cover and felt… amazingly little difference. I would have bet that I would have been relieved to go back, but I really have not noticed much of a difference.
Battery life was roughly doubled. I know that is not a big surprise, but it was a pleasant result. The original battery generally lasted me a day, usually getting close to, or just into the orange warning area before hitting the charger overnight (assuming I did not charge during the day- which I usually do just to make sure I have juice.) The extended battery rarely hit the halfway mark after a day's use. Even getting cocky with it- videos, background music, interactive live wallpapers, etc.- it rarely hit the the halfway mark after a day's use. It was really refreshing to be able to use all of these cool Evo elements that I reluctantly killed in favor of battery life.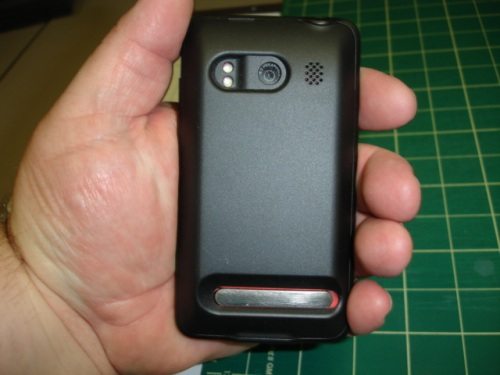 Of course, there is a downside. The extended back does not work with most cases, holsters, chargers, etc. I have a cool transparent back, some left-over skins, a carbon-fiber skin I really like (review coming soon), and Sprint hard-shell case, and some other stuff- none of which work now. Eh- I can live without the carbon fiber skin if it means I get to use the cool backgrounds without restriction!
Product Information
| | |
| --- | --- |
| Price: | $59.95 |
| Retailer: | Wirelessground.com |
| Requirements: | |
| Pros: | |
| Cons: | Additional thickness does not work with all accessories |