We use affiliate links. If you buy something through the links on this page, we may earn a commission at no cost to you. Learn more.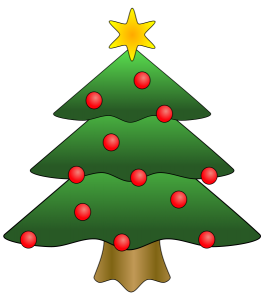 We get exposed to a lot of neat gadgets over the course of the year. I have enjoyed seeing what my colleagues want, and what they suggest. Now it is my turn.
I'll warn you, I have a reputation in my family for putting some pretty expensive stuff on my wish list. I figure, if you are going to wish, wish big.
My Wish List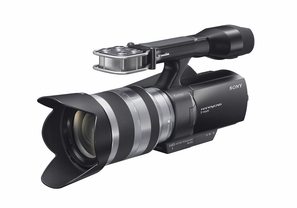 1. NEX-VG10. Why not start out big. I am enamored by this video camera. It sports an APS-C sensor which dwarfs the sensors of other camcorders, and allows you to use any of Sony's new e-mount lenses. Of course, it is also listed at $1,999.99.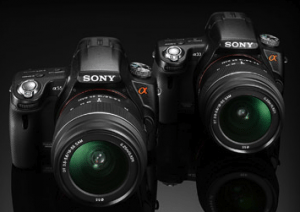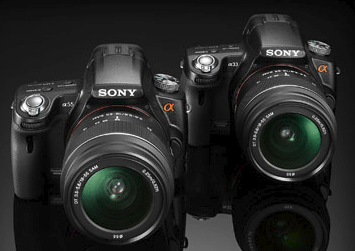 2. I own a Sony Alpha 100, and love it, but would love to replace it with the new Sony a55 ($750 for body-only). This camera lets you shoot 1080 60i AVCHD video, is compatible with all my a-mount lenses, sports a 16.2 megapixel sensor and can shoot 10 fps while continually auto-focusing.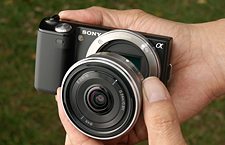 3. I love my DSLR, but sometimes you need something more portable. That's where the  NEX-5 ($650 with 16mm lens) comes in. The tradeoff is features versus size. The NEX-5 is seductively small for an interchangeable lens camera with an APS-C sensor, but the features and tech of the a55 are impressive as well. Sure I would LIKE both, but I don't want to be greedy, either one would make me happy.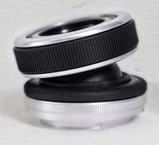 4. OK, time to come up with a bargain choice. Keeping with the imaging theme, I am intrigued by the possibilities of the Lensbaby line of products. The one that attracts me the most is the Composer ($270) model. These lenses allow you to tilt the lens to make creative focus choices. There is also a whole line of accessories that you can use with them including creative aperture kits and add-on lenses.


5. A TiVo Priemiere XL. You can follow the link for a chance to win one from The Gadgeteer and TiVo. As a reviewer I can't win (bah humbug).  I still own my old Series-1 TiVo, but moved on to the Cable Company's HD DVR, and have always regretted it (there was no TiVo HD at the time). You can buy an XL for $299.99 plus $19.99/month, or sign up for 2 years and get the non XL model for $0 and $19.99 a month. You may wonder why buy, I could fill a whole series of posts about why, but this is MY wish list, I don't need to convince you here.
Suggestions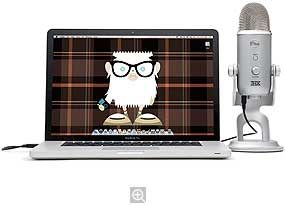 1. Yeti by Blue Microphone ($149.95). If your target needs or uses a USB microphone on their computer, it is hard to go wrong with this microphone. I reviewed it back in August, and if anything, I am more positive about it now than then. From the design, to the performance, to the flexibility it is a real winner.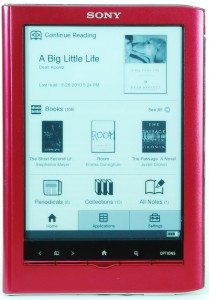 2. A dedicated e-Reader. I was already to push my favorite, the Sony Reader, but than realized as much of a Sony Reader fan as I am, I am a bigger e-book fan. I still prefer the Sony Reader, and you can read Janet's excellent review of the newest Touch for more details, but I can see why folks may prefer the Nook and Kindle as well. The two things I love about my Sony are the touch screen, and the ability to borrow books from the library (possible with Nook as well, but not the Kindle).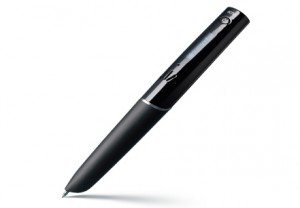 3. The Livescribe Echo pen. This is a hard thing to explain. I actually learned about this from a post by Julie here before I came on board as a reviewer. Over the years Julie has cost me a lot of money, but this was money well spent. The livescribe digitally records what you write, and can also record the audio to a meeting, syncing it for playback later. It does require special paper, but the journals are reasonably priced, and quite durable. For anyone who needs to take notes in meetings, this is a real time saver. I highly recommend the Echo, as it addresses every minor shortcoming I found in my Pulse. It starts at $149.95 for the 4GB version. The 8GB runs $199.95. My 2GB Pulse is not half-full after almost 2 years. And that is without archiving any of my notes.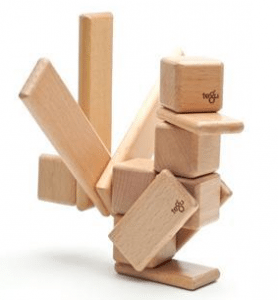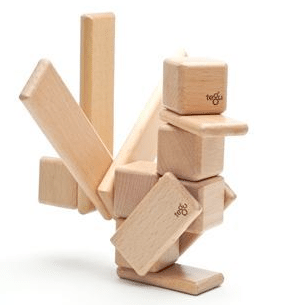 4. Tegu Blocks. The first time I saw these reviewed on DadLabs I knew I wanted them. I mean, I wanted to give them to my son for Christmas. Basically they are the classic building blocks with a twist. Magnets. Everything is better with magnets, right? OK, maybe not EVERYthing, but it does make a nice addition to these blocks. They come in many colors, and sets priced from $28.567 for an 8-piece pocket set up to $125 for a 52-piece mahogany set.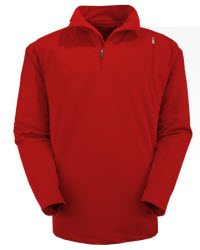 5. Scottevest Q-zip shirt. I would be surprised if any of our readers were unfamiliar with Scottevest clothes, but just in case, they produce an extensive line of "technology-enabled" clothing. They specialize in creative placement of pockets, and well thought-out routes to run your wires for headphones. I picked up two of these recently to supplement my running gear. They make a nice breathable layer with convenient pockets for my nano, phone and house keys. Check out their whole line, there are options at several price points. They even have boxers with pockets.
So there you have it. Five things I would love to get (most of which are way out of a typical gift-giving price range) and five more reasonable suggestions as gift ideas. Of course, if anyone is interested in sending me anything from my wish list, please let me know!