We use affiliate links. If you buy something through the links on this page, we may earn a commission at no cost to you. Learn more.
It's Mystery Gadget time again!
This time we hear from Rich Driemeyer of Prior Lake, MN. Rich
says:
"I have been searching the internet to find out what
the heck this gadget is and coming up blank. I found this in my
garden. Think it fell out of an airplane? My wife recognized the
biohazard symbol. It looks like it would fit in an automobile
cigarette lighter/charger but it is a bit small (yes I risked being
blown to bits by plugging this thing in . . . it didn't do
anything)."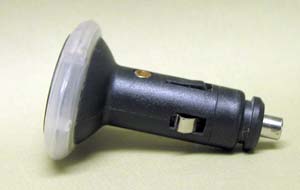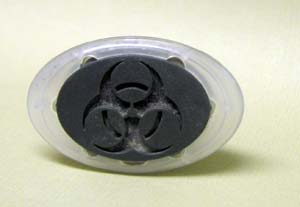 Ok gadget brainiacs, what is it?!
Keep sending in those mystery gadgets folks. Let's make this a running feature.
UPDATE 04/30/06
Turns out that this is an illuminating air freshner for a car. Not sure why Rich said it was too small for his lighter socket though… Thanks to Jutta Deneger for sending the Flikr link.