The Gadgeteer is supported by readers like you! If you buy something through links on our site, we may earn an affiliate commission. Thank you! Learn more.
It's Mystery Gadget time again!
This time we hear from Rich Driemeyer of Prior Lake, MN. Rich
says:
"I have been searching the internet to find out what
the heck this gadget is and coming up blank. I found this in my
garden. Think it fell out of an airplane? My wife recognized the
biohazard symbol. It looks like it would fit in an automobile
cigarette lighter/charger but it is a bit small (yes I risked being
blown to bits by plugging this thing in . . . it didn't do
anything)."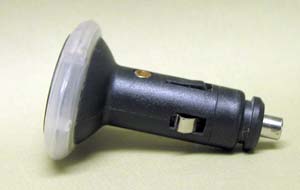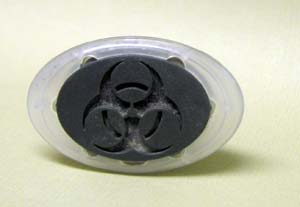 Ok gadget brainiacs, what is it?!
Keep sending in those mystery gadgets folks. Let's make this a running feature.
UPDATE 04/30/06
Turns out that this is an illuminating air freshner for a car. Not sure why Rich said it was too small for his lighter socket though… Thanks to Jutta Deneger for sending the Flikr link.