We use affiliate links. If you buy something through the links on this page, we may earn a commission at no cost to you. Learn more.
I just placed an order for my first iPod.
Yep – I too have been assimilated.
I didn't go for white though – I got the sexified
black U2 special edition with the color
screen. Ooooo….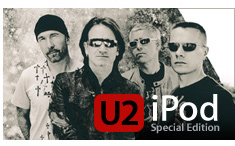 …and here I was thinking that I wouldn't need the $50 coupon for their

Complete U2 digital box set, because I figured I owned just about everything
U2 had ever released. Boy, was I wrong! According to the site: "Even if you
own every U2 album, The Complete U2 digital box set will double your collection
of tracks by the band. Its 446 songs include U2's newest album How to
Dismantle an Atomic Bomb; all of the group's previous albums; 100 rare live
cuts, remixes, covers, demos and b-sides; and 40 previously-unreleased tracks.
This iTunes exclusive comes with a digital booklet featuring cover art, track
listings, and band commentary."
Yep, sign me up for that, too!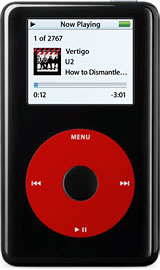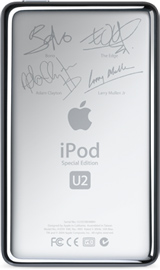 But the capper is that I also bought the

Harry Potter iPod with the entire Harry Potter digital audio book
collection.

We had bought the first three books on cassette when they came out years ago,
and my daughter Sarah just about wore them out. The six books translate to 99
hours and 11 minutes of Jim Dale reading all of the characters with his fantastic voice.
This will be Sarah's 16th birthday gift…shhhh! Don't tell!
;0)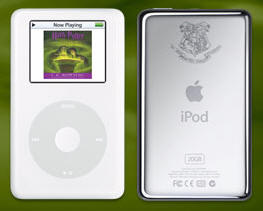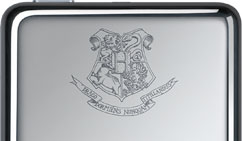 Now I just need to get a couple of good cases and a few accessories…it
never ends, does it?