The Gadgeteer is supported by readers like you! If you buy something through links on our site, we may earn an affiliate commission at no cost to you. Thank you! Learn more.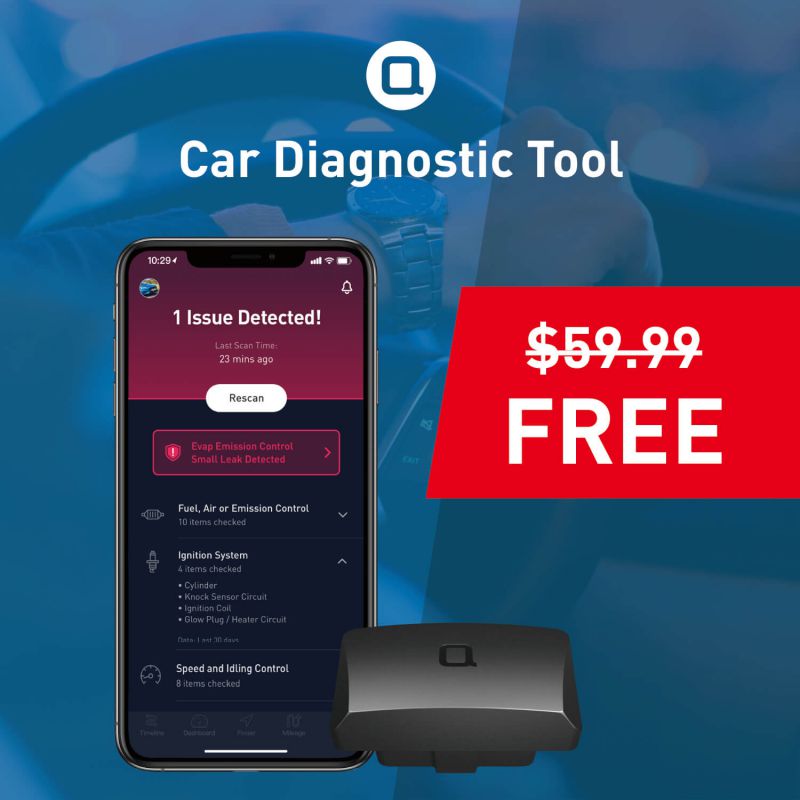 NEWS – You've seen sensors that plug into the OBD2 socket under your car's dash that tell you information about your vehicle's diagnostic codes right? If you've wanted one of these sensors in the past but didn't want to spend the money to buy one, today is your very lucky day because you can score a nonda ZUS Smart Vehicle Health Monitor Mini (Gen 4) for an amazingly low price of $0! No, I'm not kidding. They are giving away 2,000,000 of these devices for absolutely free (they are normally $59.99). Why are they doing this?
Market research shows that old vehicles have much higher fatality rate than new ones. As the leading connected car company in the US, nonda is committed to protecting people's journey behind the wheel through innovative products and technology. To deliver our social commitment and growing our business at the same time, we've decided to give away 2,000,000 FREE nonda Smart Vehicle Health Monitors to boost your driving safety.
There's no subscription fee that you have to pay. All you have to do is pay the shipping charges. And no, they aren't overcharging you on the shipping fees. Here's what nonda says:
We use USPS first-class package shipping for US orders and standard postage package mail for international ones. You only need to pay the same amount of what our shipping provider charges us.
What are the shipping charges? $6.99 for US – UPS first-class shipping with tracking – 3-5 day delivery period and $4.79 for int'l – 20-30-day delivery period.
The next question you may be asking is "Julie, why do I need this free car gadget?" and the answer to that question is that the ZUS Smart Vehicle Health Monitor Mini offers the following features:
nonda Smart Vehicle Health Monitor Mini is a plug-and-play device with an
accompanying mobile app that allows drivers to keep tabs on their engine's health, drive safer, and save money.
Dealerships can charge $150+ on average to explain what an engine code means and clear it. With nonda's FREE hardware and FREE ZUS App, users can check & clear engine light for FREE.

Automatically log trips and export IRS compliant tax-deduction reports. Nonda users saved an average of $548 dollars in 2019.

Automatically scans 300+ vehicle safety factors.

Provides Real-time Driving Data: Speed, RPM, Torque.

Automatic car finder feature in the app

Over 150+ (250+more to come) video tutorials to teach users how to fix each Pcode by themselves. When a user scans an error code, the corresponding video will show up in their app

and sent to their email inbox.
How can you get a FREE nonda ZUS monitor for your car? First, you need to head over to nonda's site to check that your car is compatible. The device should work on all cars (US and international) with an OBD II port, which includes most cars manufactured after 1996 as well as electric vehicles.
Get yours at nonda before they run out!