We use affiliate links. If you buy something through the links on this page, we may earn a commission at no cost to you. Learn more.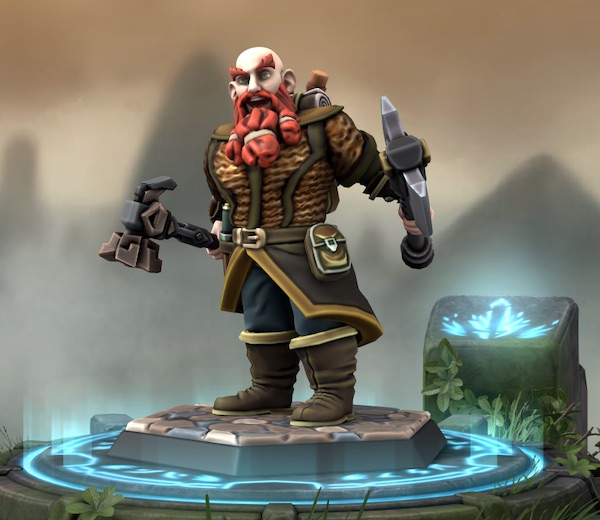 NEWS – This one is for my fellow role playing game aficionados out there (I'm a Dungeons and Dragons guy myself). You may already know about how you can use Hero Forge to create completely custom miniatures that they'll print for you in a variety of materials. But they recently upgraded their service, and now you can add custom color!
Hero Forge has been around for a while now, and their service was already pretty cool. You can choose from a variety of base models for sci-fi, cyberpunk, and fantasy setting that you customize with their intuitive online interface. You can tweak hundreds of options to personalize the model to your character. Species, hair styles, equipment, weapons, outfits, facial expression, even body types can be tweaked and adjusted… they offer dozens of different eye and nose types alone! Once you've crafted your figure, Hero Forge can print it for you in a variety of materials (like plastic, vinyl, bronze and steel) or you can purchase the 3D model for printing on your own equipment.
Now some folks love to paint their own models, and I have much respect for those that do. (I've never had the patience for that myself). But Hero Forge now offers the ability to add color to your figures! You can choose from pre-determined color schemas or completely customize the colors used in your finished model. These products are printed with a colored plastic to your specifications.
You can create an account on Hero Forge and play with the model builder all you like, saving models to your account. When you're ready to buy, prices range from $19.99 to $99.99 per model depending on material options (the color models cost $44.99). You can also buy the digital model to do DIY printing for $7.99. All models are to 30mm scale, but you can upsize them for an additional charge.
The picture for this news item is a Dwarf character I am ordering for my current game. I'll post of full review of the experience if anyone is interested!
You can find out all about the service and explore the character building interface by heading to the Hero Forge web site.