We use affiliate links. If you buy something through the links on this page, we may earn a commission at no cost to you. Learn more.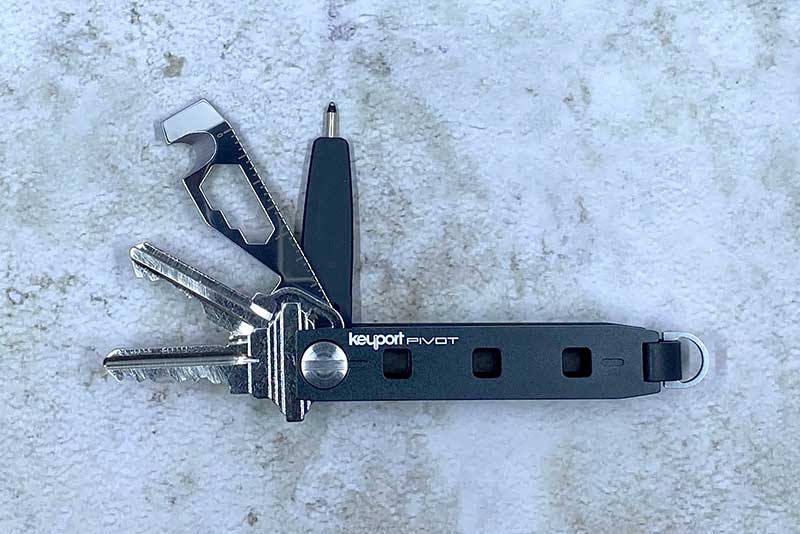 NEWS – When it comes to organizing and carrying your keys, Keyport is the tops when it comes to EDC gear and now they have a new version of their Pivot multi-key tool. Where key organizers from other companies just let you sandwich your keys between two pieces of metal, Keyport lets you build your own next-gen Swiss Army multi-tool.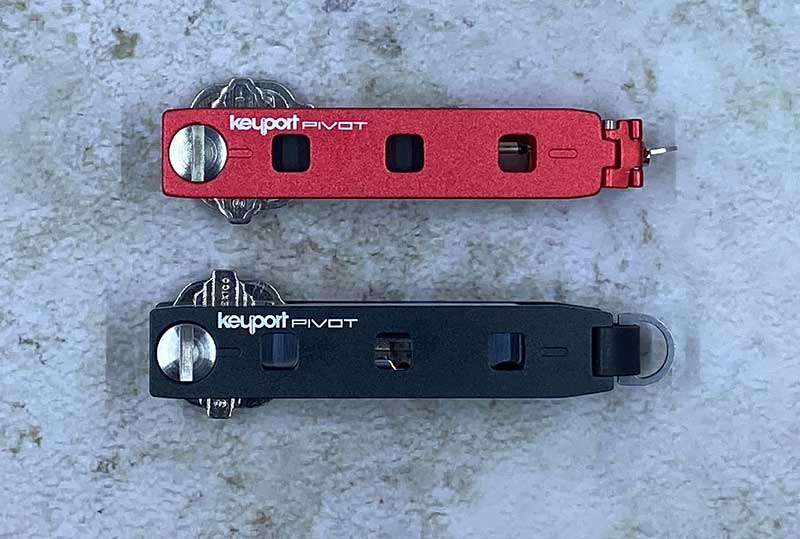 The Pivot 2.0 is compatible with Keyport's existing Pivot tools and snap-on modules for the sides. But how does the new Pivot 2.0 differ from the original Keyport Pivot? Take a look at the image above where I am showing the original Pivot on top (red) and the new Pivot 2.0 at the bottom (black). You'll notice that the shape of the sides has a slightly different shape.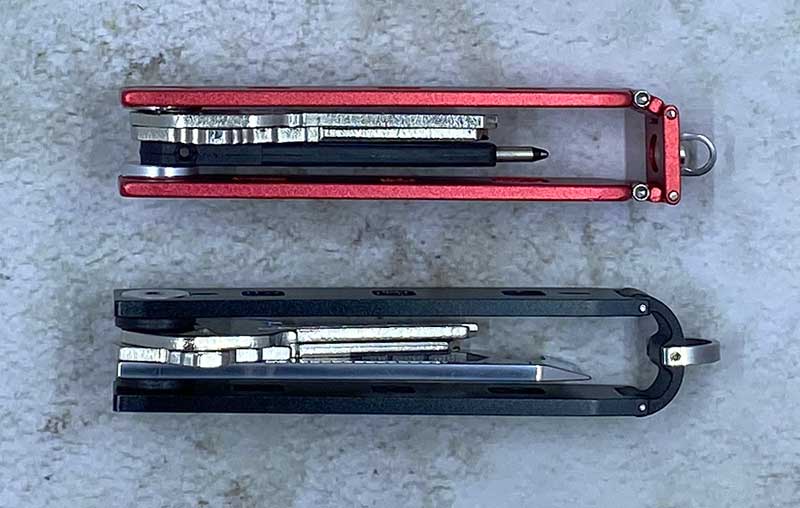 But the biggest difference for this new version is that Keyport has replaced the metal links that connect to the two sides of the Pivot with a TPU band and a more robust D-ring that doesn't jiggle around.
I really like this new design. It looks better and doesn't wiggle back and forth like the previous design which drove me nuts. In addition to the updated look, the Pivot 2.0 has a simplified setup procedure that allows it to hold up to 8 keys and tools including Keyport's Brass PinKey.
Pre-ordering for the new Keyport Pivot 2.0 in Titanium, Stainless Steel (spectrum), and Aluminum (black, red, silver, blue, orange) versions is now live on mykeyport.com. If you order within the first 48hrs, the price for a Keyport Pivot 2.0 is $18.74 for the aluminum version, $26.24 for stainless steel, and $44.25 for titanium. That's a 25% discount.