We use affiliate links. If you buy something through the links on this page, we may earn a commission at no cost to you. Learn more.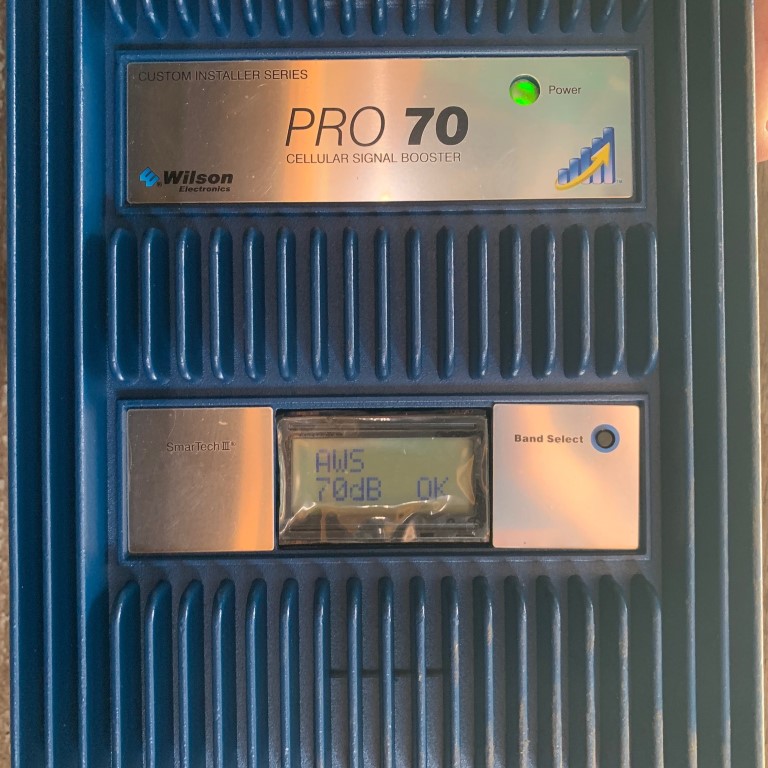 REVIEW – A few years ago, my brother fell while in a rural forest in upstate New York. He totally shattered one of his vertebrae and spent nine months in a full-body cast recovering. When he fell, it was snowy, dark and cold. By some miracle, he located his cell phone, got a tiny signal and called for help. If he hadn't located his phone, things could have ended much differently. Equipped with this realization, I wanted to see what Wilson's Pro-series Cellular Boosters could do to alleviate my brother's weak cell signal woes in his sparsely covered valley farm home.
What is it?
Wilson's Pro-70 is a cellular signal booster and antenna pair which acts as a transceiver, amplifying signals in an area with weak coverage.
What's in the box?
List contents – you can remove this heading and section if it doesn't apply to your review.
Wilson Pro 70 Amplifier with LCD Display
Wilson Yagi Directional Outside Antenna
Wilson Panel Inside Antenna
75′ Black Ultra Low Loss Cable (952375)
60′ Black Ultra Low Loss Cable (952360)
Lightning Protector
2′ Black Ultra Low Loss Cable
AC Power Supply
Installation Guide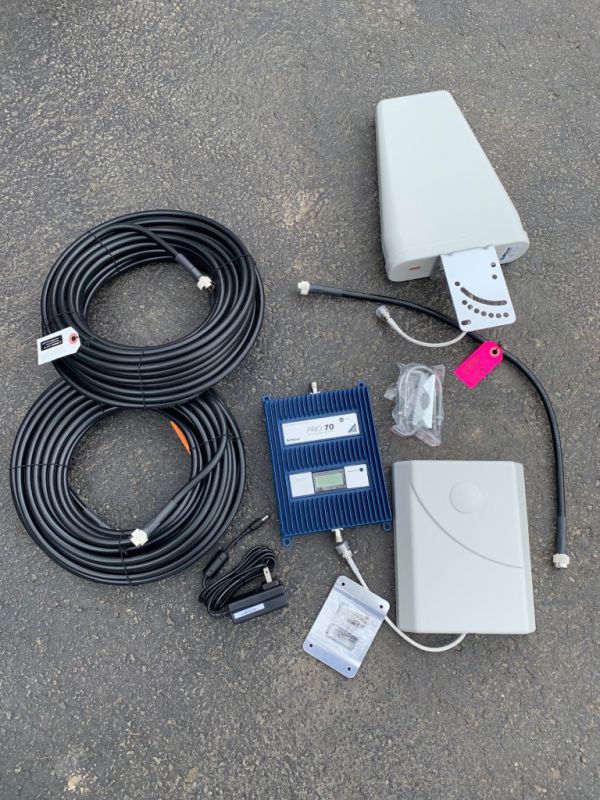 Hardware specs
Band 4,5,12,13W (700, 850, 1700 and 2100MHz)
Max Gain 70dB
50 Ohm Impedance
12 volt, 3 Amp DC power
15 x 6 x 8.75" booster dimensions
2.78 lbs booster weight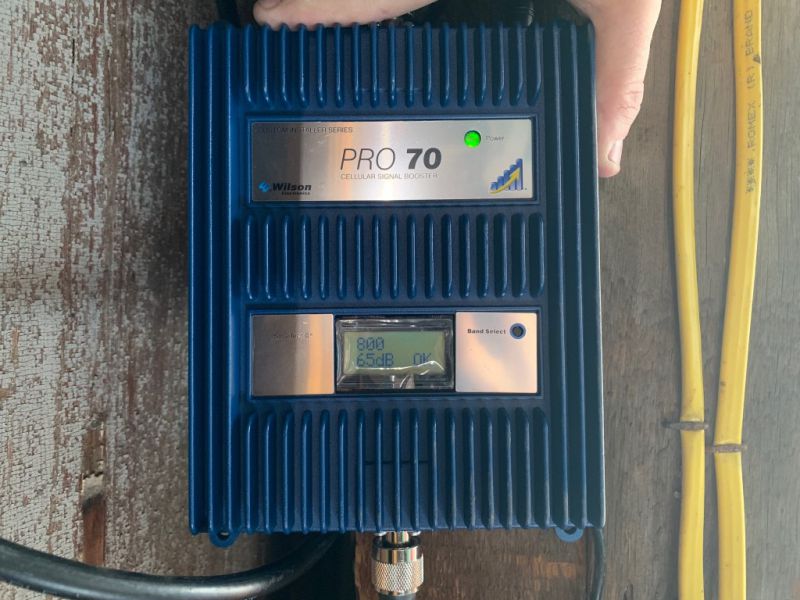 Design and features
The kit arrived in multiple boxes inside a larger box. Everything needed (almost) for installation was included. The booster has only three connectors, one for power, one the receiving antenna and one for the home antenna.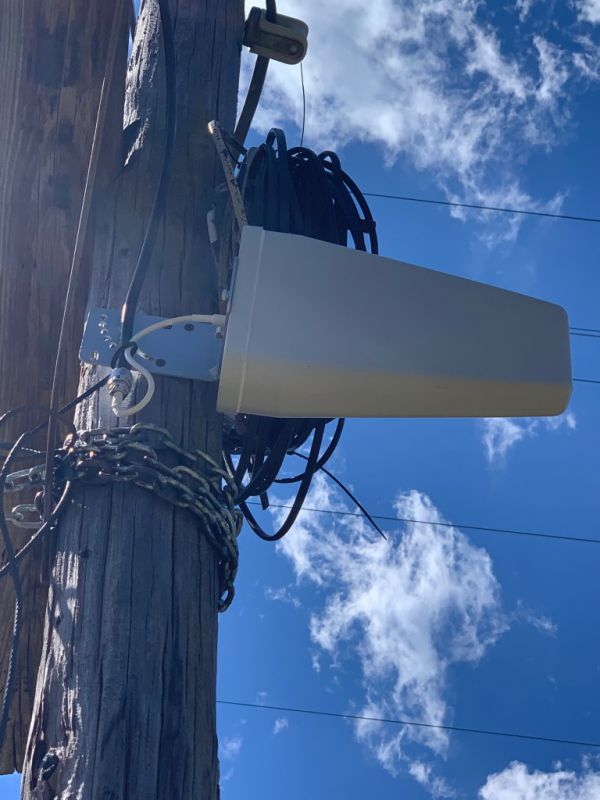 The booster is equipped with an LCD screen and single button to toggle between cellular frequencies, checking signal strength and for issues. A single LED indicates if there are any issues or if everything is working properly.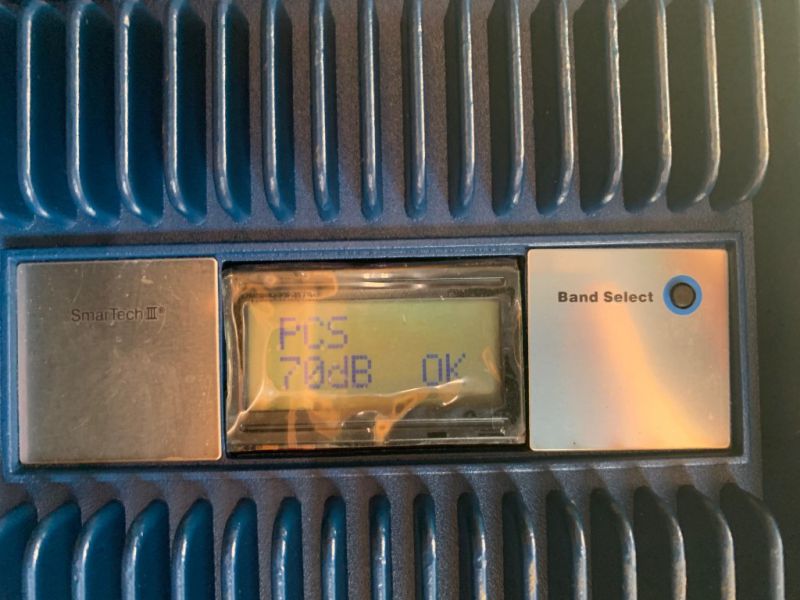 Setup
We pulled all of the parts from their cardboard wombs and connected everything together for testing. Because my brother's farm has several buildings, we elected to initially put the equipment in a small tractor barn. We plugged in all of the parts, plugged in the booster and waited a few seconds. Using the built-in strength meter' we were able to get an average of 69dB of the signal across all bands. The antennas needed to be separated to keep from talking to each other, but plenty of cable is included.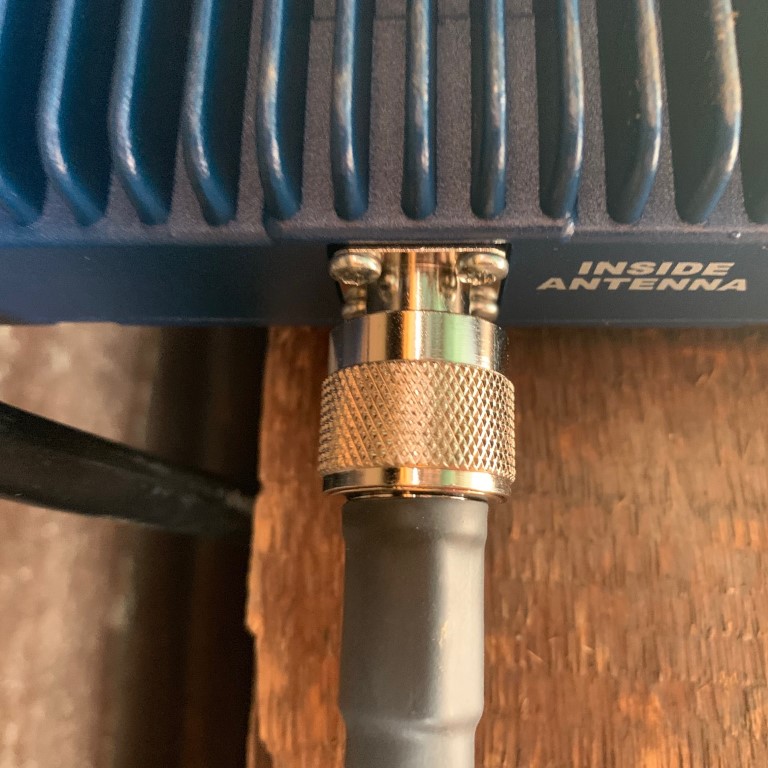 Instantly, I went from no signal (no bars) to a very usable and stable signal. I was amazed because the transceiver required no tweaking, no adjustments, and no customization. It just worked – magic!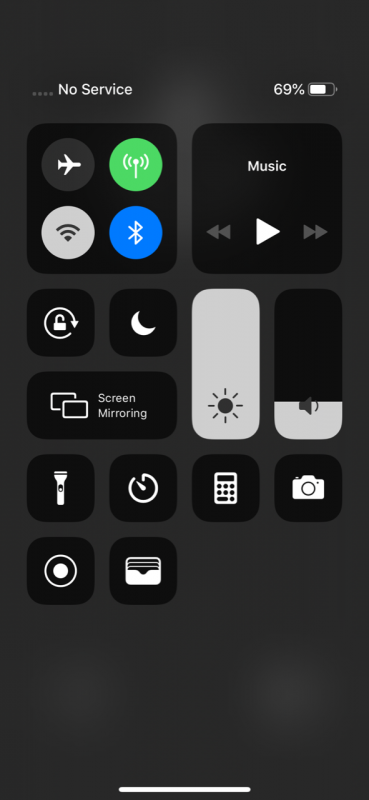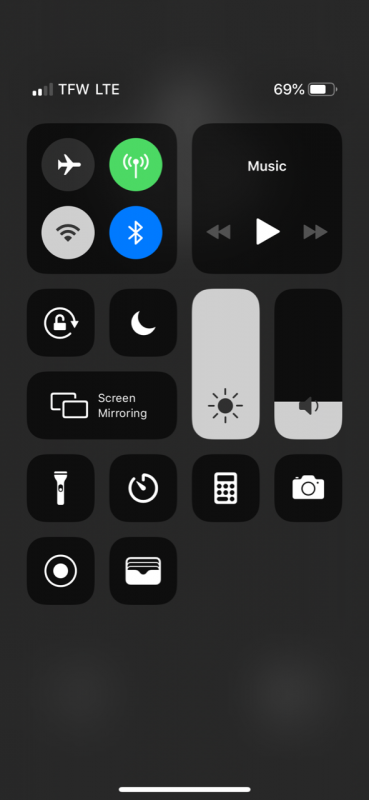 I made a few calls and visited a few web sites to verify I had gone from signal-nada, to full-speed LTE signal.
Since everything tested ok, we uncoiled the cables and mounted the antenna on a pole between the house and barn, attached the lightning protection adapter, routed the equipment and were finished.  We needed to provide a few zip-ties to secure the cables and a ground wire to connect the lightning suppressor to an existing ground rod, but other than that, everything needed is in the box. It should be noted that the sending and receiving antennas can't be pointed at each other or the system can experience problems.
Performance
Playing the "can you hear me now" game, I walked around the property and was shocked at the area of coverage I had. Of course, there was significantly less signal inside structures, but still, enough to maintain a connection except in the furthest reaches of the house. Mind you, the equipment was placed in a building about 50 feet from the main structure. My brother and I have different carriers and both received a dramatic increase in cellular reception. Again, prior to installing, I had zero cellular signal in or near my brother's home.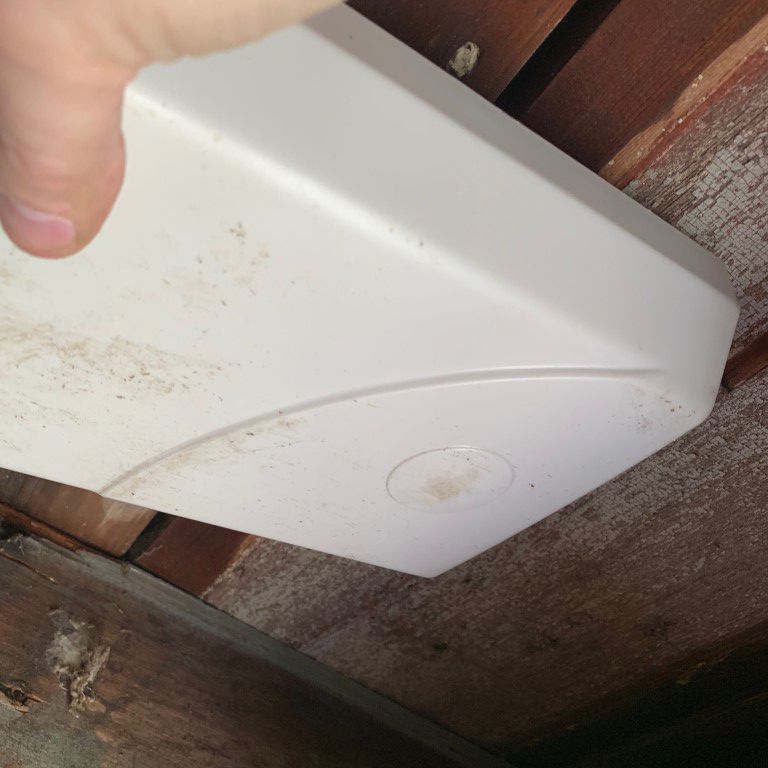 What I like
Almost everything needed for installation is included
Virtually no set-up needed other than pointing the antennas
Solid performance
What needs to be improved
Final thoughts
In my brother's case, a cell phone may have saved his life. I'll never underestimate the value of a solid cellular connection. The Wilson Pro 70 Cellular Booster is a solid, easy to install remedy for weak signal areas. While it's not a magical solution to rebroadcast LTE to your "back 40" acres of your property, when properly sized (Wilson sells many different sizes) and installed, it will alleviate many issues in home (or in my case, farm) cellular reception.
Price: $899.99
Where to buy: Wilson Amplifier Pro 70
Source: The sample of this product was provided by Wilson Amplifiers