We use affiliate links. If you buy something through the links on this page, we may earn a commission at no cost to you. Learn more.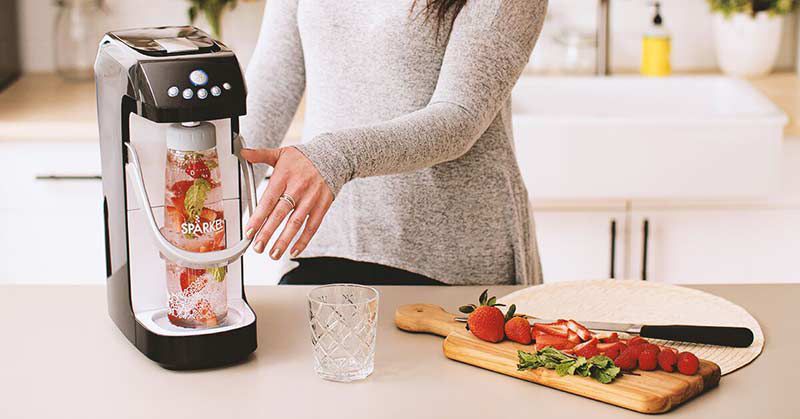 CROWDFUNDING NEWS – I love using my SodaStream Fizzi One Touch for making sparkling water and I make my own zero-calorie sodas by using flavor drops and stevia. But I've always wanted to try carbonating other drinks like tea or juices. The problem is that doing that with a SodaStream can damage it. So I was excited to learn about the Indiegogo campaign for the Spärkel: The Sparkle-Everything Beverage Maker.
What is it?
The Spärkel Everything Beverage Maker is a tabletop appliance that carbonates beverages without using a CO2 tank (sorta).
Why do I like it?
I like that you can use the Spärkel Beverage Maker to carbonate all sorts of beverages. It's not just limited to carbonating water and you can even put fruits, herbs, spices, and more directly in the bottle so that the flavors are infused into the beverage.
Things to consider before pledging for this campaign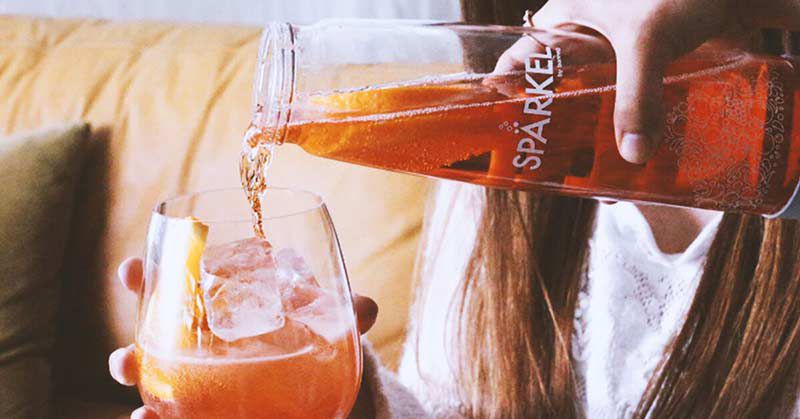 Although the Spärkel device does not use a CO2 tank like a SodaStream, it does use a small carbonator packet that consists of a special granulation of citric acid and sodium bicarbonate. Each packet generates CO2 gas when placed in a sealed chamber within the Spärkel appliance. The problem is that each packet is only good for one 24oz. carbonated beverage, unlike a traditional CO2 tank which can carbonate multiple bottles.
You also won't be able to go to a local store for a new CO2 tank when you run out of CO2 packets. But according to the campaign page, you'll be able to order a box of 90 CO2 packets for $49.99
Where can I find more info?
The Spärkel campaign ends on 5/30/19 they are working towards their funding goal of $30,000. You can pre-order a Spärkel starting at $49. After the Spärkel campaign ends, rewards are estimated to start shipping in August 2019. Visit their Indiegogo page for all the details.