We use affiliate links. If you buy something through the links on this page, we may earn a commission at no cost to you. Learn more.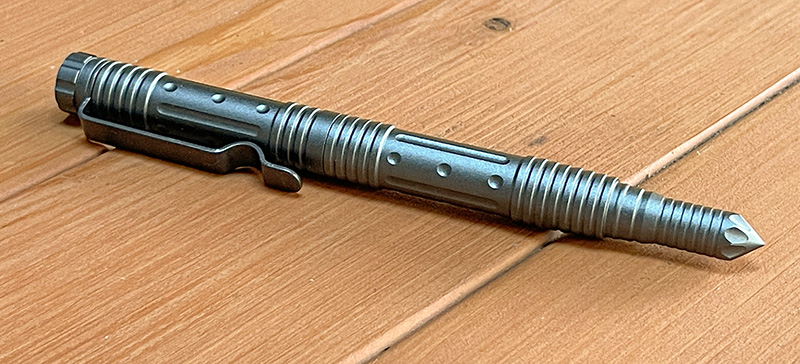 REVIEW – In today's ever-evolving world of crime statistics and government/corporate privacy invasions, you need to be aware of your options and how far you think you need to go to protect yourself and your family. Sometimes, a product comes along that can kill two birds with one stone (pun intended). Spy+Survival Briefing offers a Tactical Spy Pen that doubles as both a writing pen and a close-quarters defense weapon. 

What is it?
The Spy+Survival Briefing offers a Tactical Spy Pen that is a weighted writing utensil that can become (by swapping the cap) a defensive weapon. At opposite ends of the pen are a smooth-writing ballpoint pen and a sharp, pointed end designed for jabbing at an attacker. Its appearance is as tactical as its function.  

Specs
All-metal pen with cap
Ball=point pen
Sharp point end

 

Design and features
The Tactical Spy Pen is a basic, easy-to-use device that can be carried anywhere. I imagine it could pass through any public transportation checkpoint without detection—although I have not tried it myself. I would also have trouble explaining that sharp-pointed end to a vigilant TSA worker. YMMV. I would think that if you want it to go unnoticed, it should look more like a boring pen.
However, it is a cool-looking pen, if you're into that kind of stuff. It has that "I mean business" vibe about it. There's a nice, well-balanced heft to it that makes writing a comfortable experience. The ink flows smoothly and consistently.

All that being said, it's the pen's raison d'être I question. For starters, as sharp as the pointed end is (and it is sharp), I'm curious about its usefulness. I try to imagine myself needing to jab someone. If I want to use the pointed end, The cap would need to be over the pen half. If I'm writing, the cap would need to be swapped before using it defensively—or would it? While not as sharp, the ball-point pen half is still sharp enough to stab anyone—especially in the neck as advertised. To my mind, it makes me wonder if the sharp half is necessary. 
To be fair, Spy+Survival states that the Tactical Spy Pen's sharp end can also be used to break glass in an emergency. While I decided against trying the sharp end on an actual human, I did try to break glass with it—an old mirror I was keeping for this test.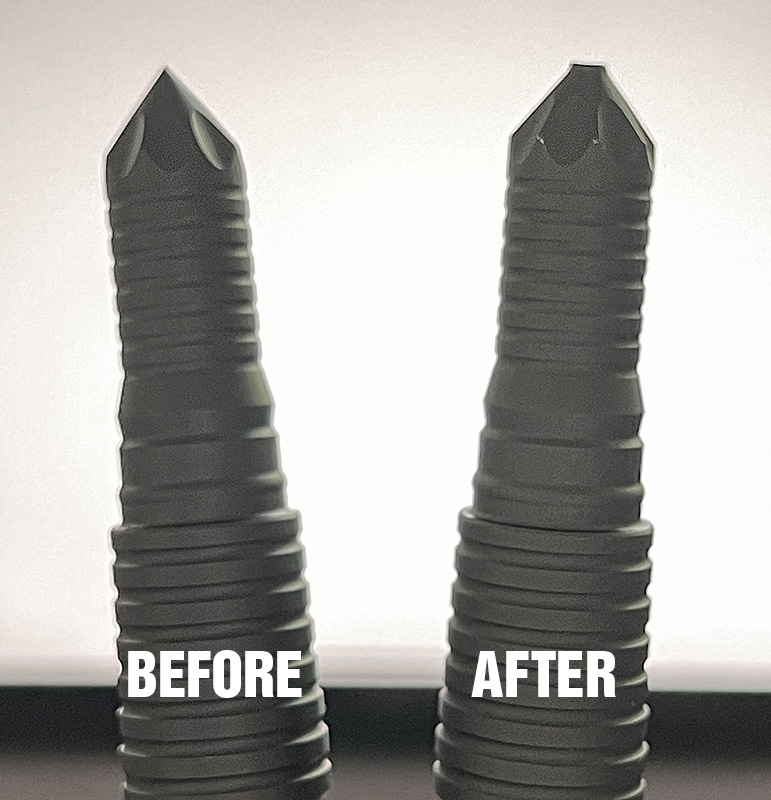 It didn't work. Not only could I not break the glass mirror, but trying over and over actually dulled the sharp point, like—a lot! The sharp end is now much less sharp than the ball-point pen end! The mirror glass did not even crack. Maybe using the sharp end on a car window would work as advertised, but I didn't want to test it on my car windows.

What I like

What I'd change
The pen's metal is not hard enough for breaking glass (at least in my test)

Final Thoughts
If you want a fun pen that can double as a self-defense weapon in a pinch, the Spy+Survival Briefing Tactical Spy Pen may be a good choice—at least against a soft target. I just wouldn't trust it to break glass in an emergency.
Price: $35.00
Where to buy: Spybriefinggear.com
Source: The sample of this product was provided by Spy+Survival.