We use affiliate links. If you buy something through the links on this page, we may earn a commission at no cost to you. Learn more.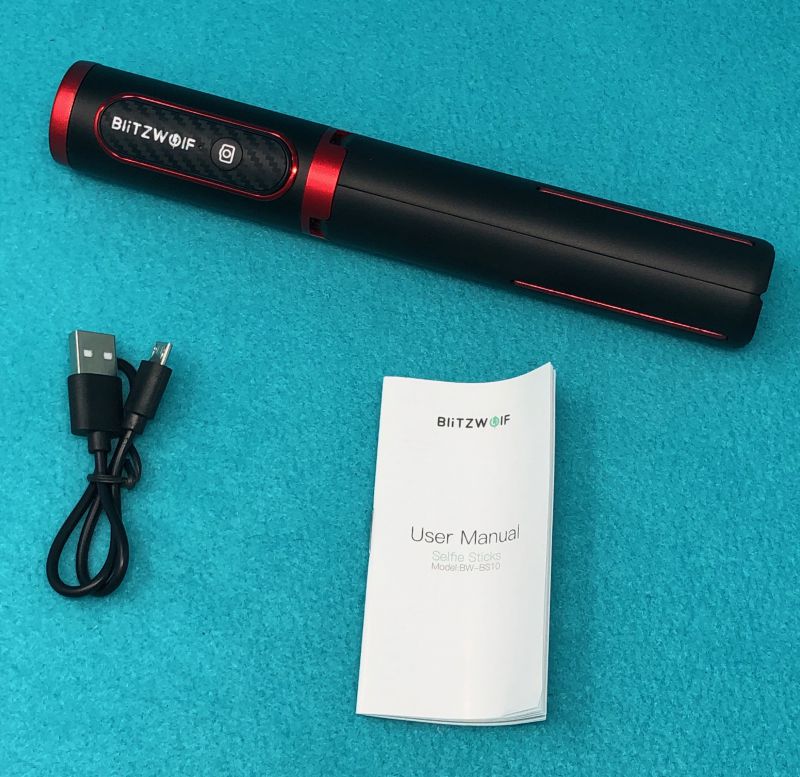 REVIEW – Selfie Sticks are a universally polarizing thing. Folks either adore them or detest them. But if you add in a shutter remote and a tripod that folds up into the handle, is it still a selfie stick? This is the question brought to mind by the new BlitzWolf Selfie Stick model BW-BS10, which I was sent for testing.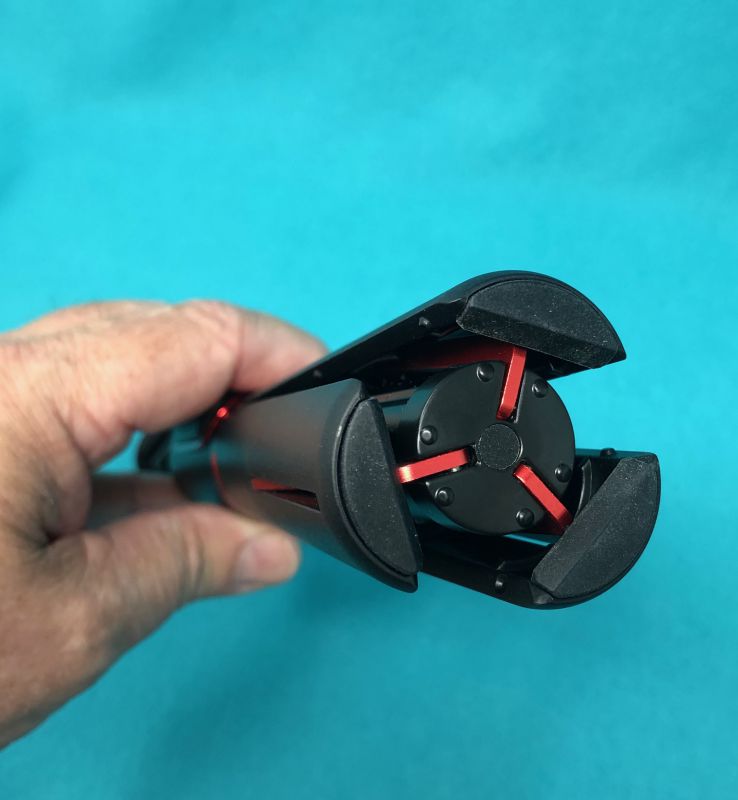 What is it?
This is a black selfie stick with a removable Bluetooth shutter release and red metal highlights.

What's in the box?
The Selfie Stick itself
Remote shutter release
MicroUSB< ->USB-A cable for charging remote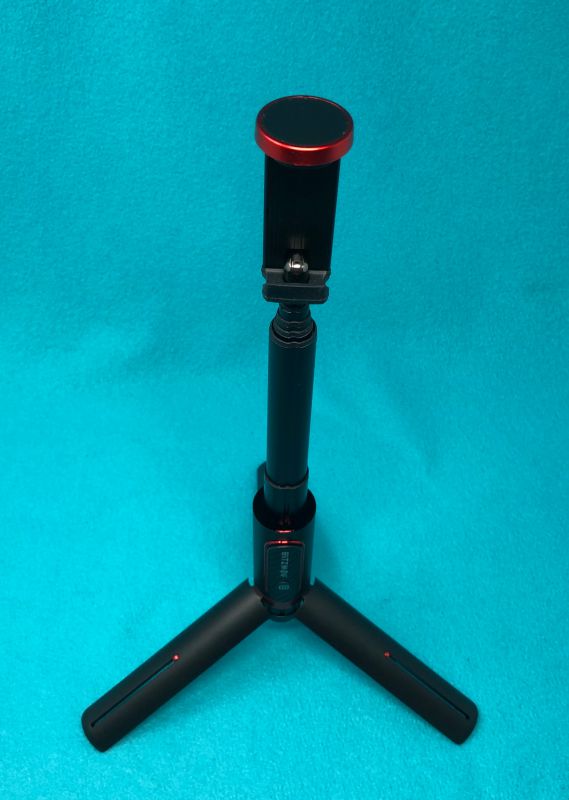 Specifications
Model:BW-BS10
Bluetooth Version:V3.0
Received Distance:≦10 M
Dimensions:30 x 195 mm
Stretched Length:720 mm(±10 mm)
Clamp Range:58±2 mm to 88±3 mm
Net Weight:171 g
Battery Capacity:50 mAh
Remote Battery Life:20,000+ Consecutive Photos
Charging Voltage:5 V
Charging Current:0.5-2 A
Stick Compatibility:Mobile Phones with Android 5.0+ or iOS 7.0+ System
Working Temperature:-10º C to 50º C
Certifications:FCC, RoHS, CE

Design and features
The Blitzwolf selfie stick is not your typical selfie device. First off, it's not chrome like a car antenna from the '70's. Second, the entire telescoping part fits into a handle, so that it almost looks like a nightstick or something, rather than a telescoping tripod.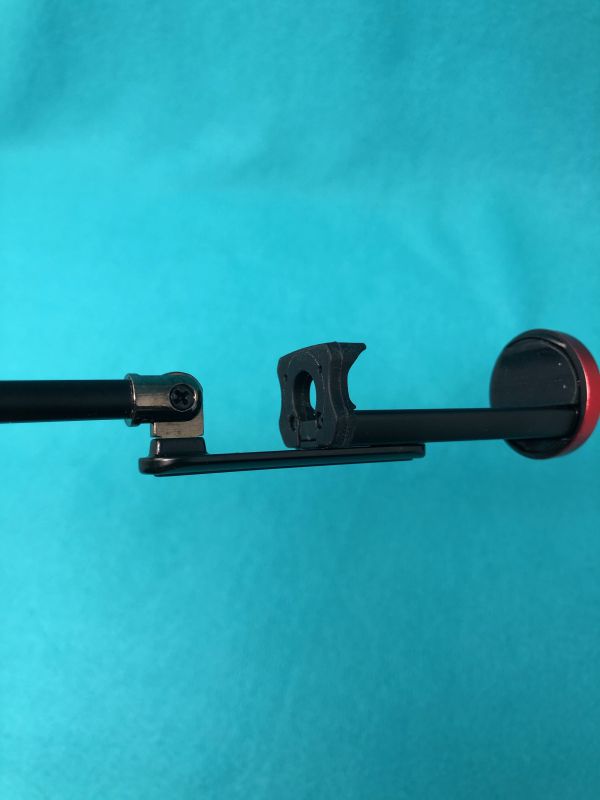 When you're wanting to capture that perfect video or photo of a location or flower or whatever, especially in lower light, having a tripod to reduce camera shake is essential. It's also nice just waiting for that perfact moment with a child or a pet that may be tempermental.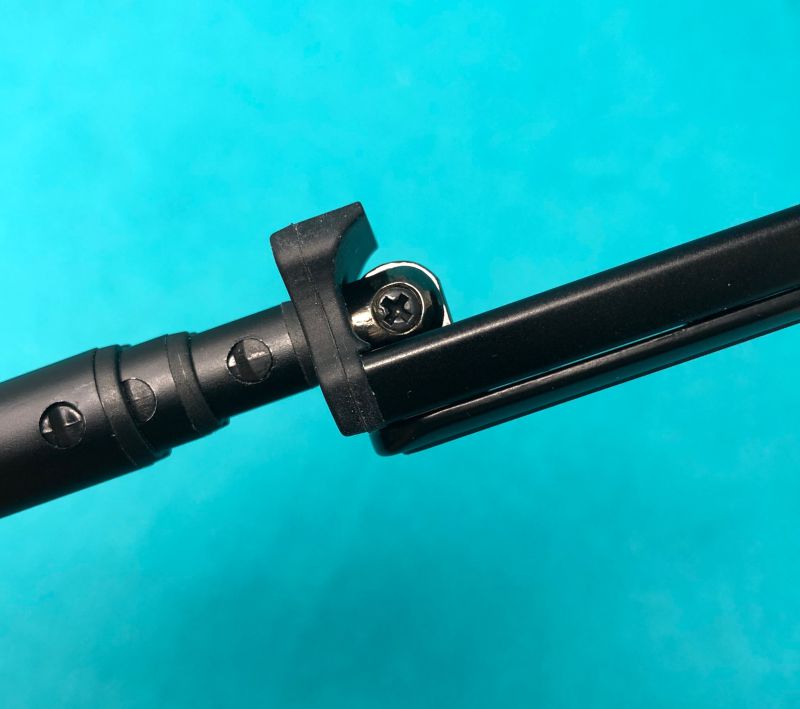 The phone bracket is revealed by pulling the metal accent cap up while holding the handle where the shutter release is attached. You can pull out as much or as little as you need. When you need the tripod, found on the opposite end, simply push the ends apart slightly, and pull a bit more on the camera holder while maintaining your grip on the shutter release area. The legs will open and lock into place. There are rubberized tips on the three legs for a sure grip on the surface where you set your tripod.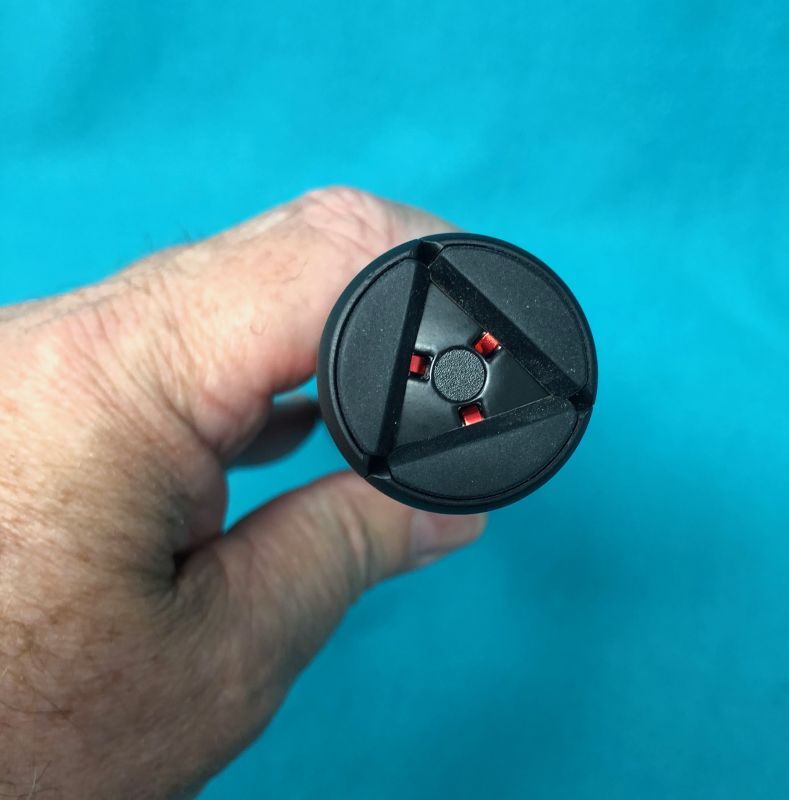 Setup
Other than making sure the remote is charged and pairing it with your phone, there's no setup needed.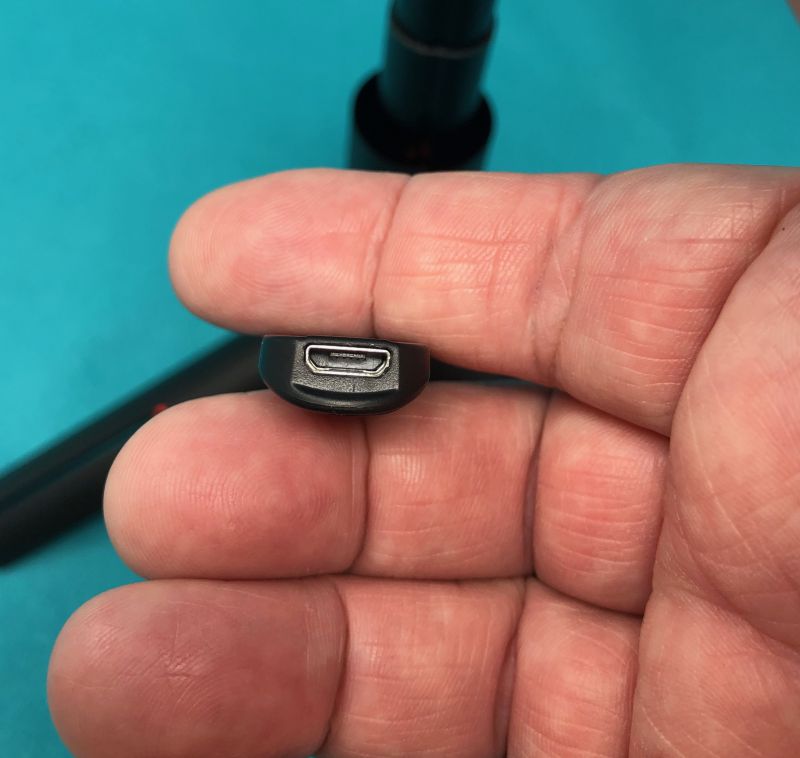 Performance
I found the BlitzWolf very easy to slip into a bag, and it came in handy when shooting several product videos and photos I made out in the field. Most of my tripods are tiny 4″ tall affairs, or much longer (15″ – 30″) models that weigh considerably more than the scant 6 ounces this one weighs.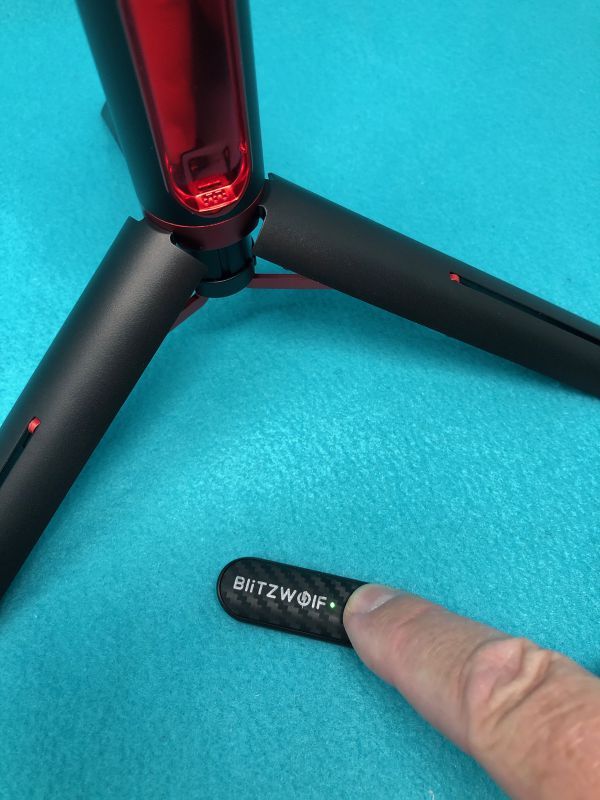 Pairing the remote is as easy as holding down the button until the LED blinks. Choose the "BW-BS10" from available devices and you're good to go. Once it's paired, it will replicate the shutter button or launch the camera app when pressed. To turn it off, hold the button down until the LED blinks once again, and goes out. Easy-peasy. I found I could re-connect with my phone just by restarting the remote.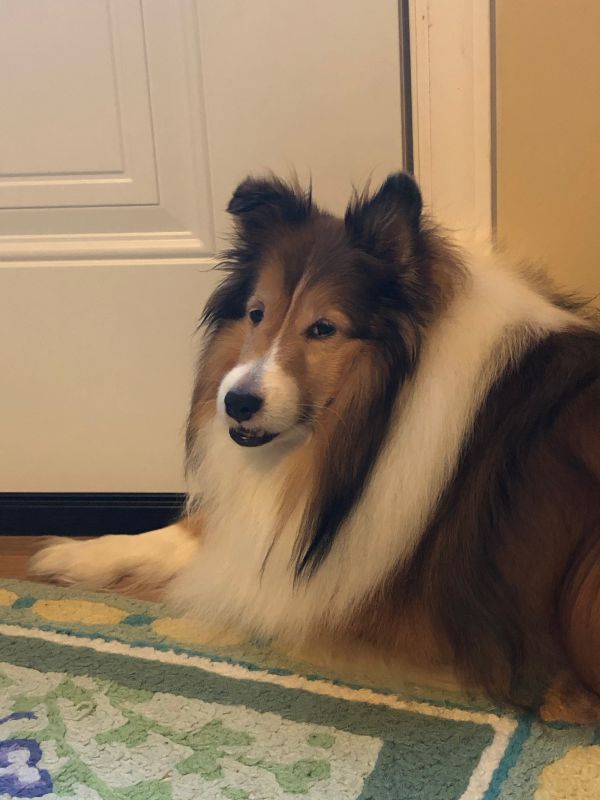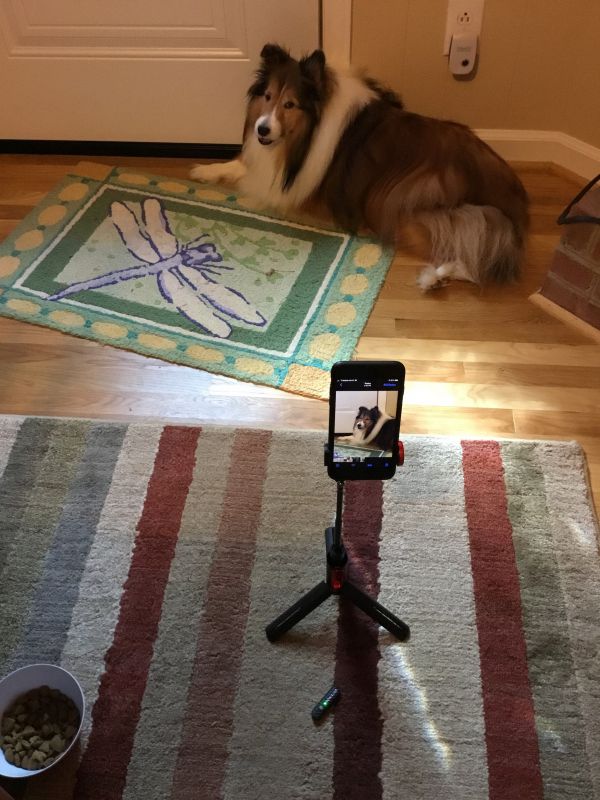 What I like
Tightly integrated legs that are sturdy
Remote that can be turned off and on easily
Phone holder tilts and rotates for portrait or landscape shots.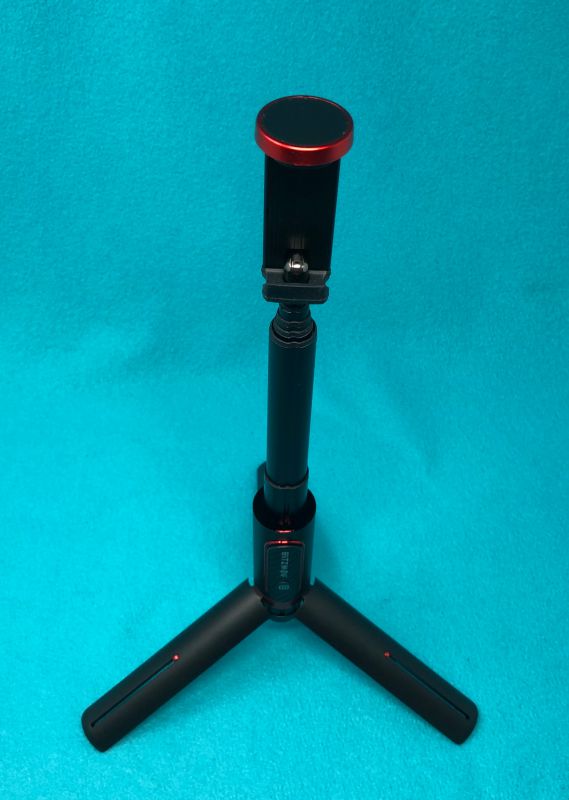 What I'd change
Phone holder can barely accommodate a Plus/Max sized iPhone – needs a bit larger opening.
Very little forward angle adjustment on phone module.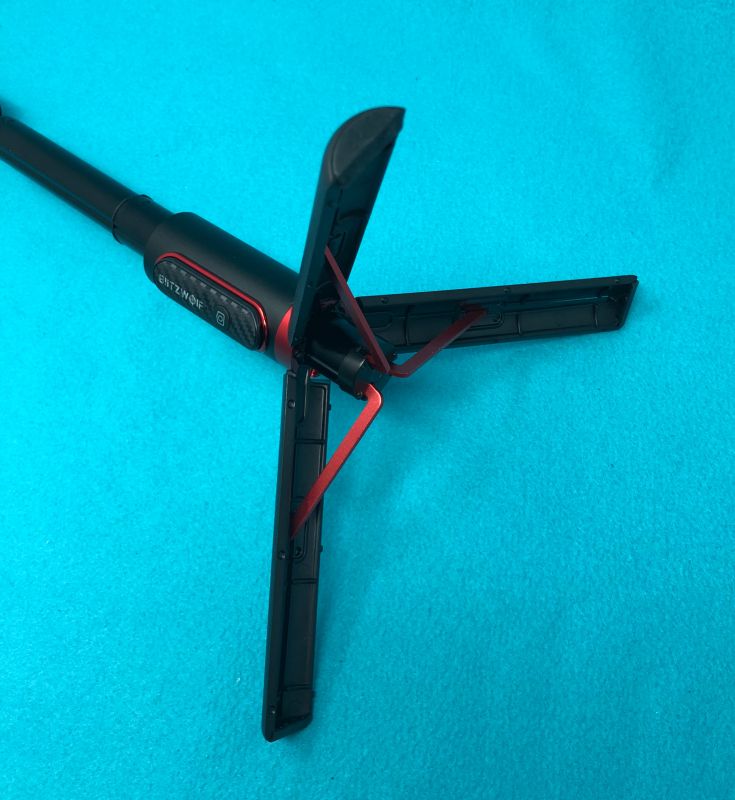 Final thoughts
I was bemoaning the fact that the phone holder didn't have any options for mic mounts, lighting, or better cameras, and actually listed the following as something I'd like to see – "It would be nice to use the tripod with other holders/brackets – a 1/4-20 mounting stud would allow this expansion." Lo and behold, my wish was granted as I was looking up the links for purchasing at the bottom of this article! BlitzWolf has just such an animal, their BS10 Sport model. It has a 1/4-20 threaded post hidden in the top of the clamp, where you can attach an action camera (facing either way), lighting unit, mic, or whatever your heart desires. If your needs run a bit further than a basic selfie stick with a tripod base, this model may fill the bill.
I started this review with a question: "If you add in a shutter remote and a tripod that folds up into the handle, is it still a selfie stick?" And, if you allow two devices to be placed on top, what is it then? I feel like writing a book in the style of the children's classic If You Give a Mouse a Cookie.
If you give a techie a selfie stick, they will ask for a Bluetooth remote…
Price: $24.99
Where to buy: Amazon
Source: The sample of this product was provided by BlitzWolf.