We use affiliate links. If you buy something through the links on this page, we may earn a commission at no cost to you. Learn more.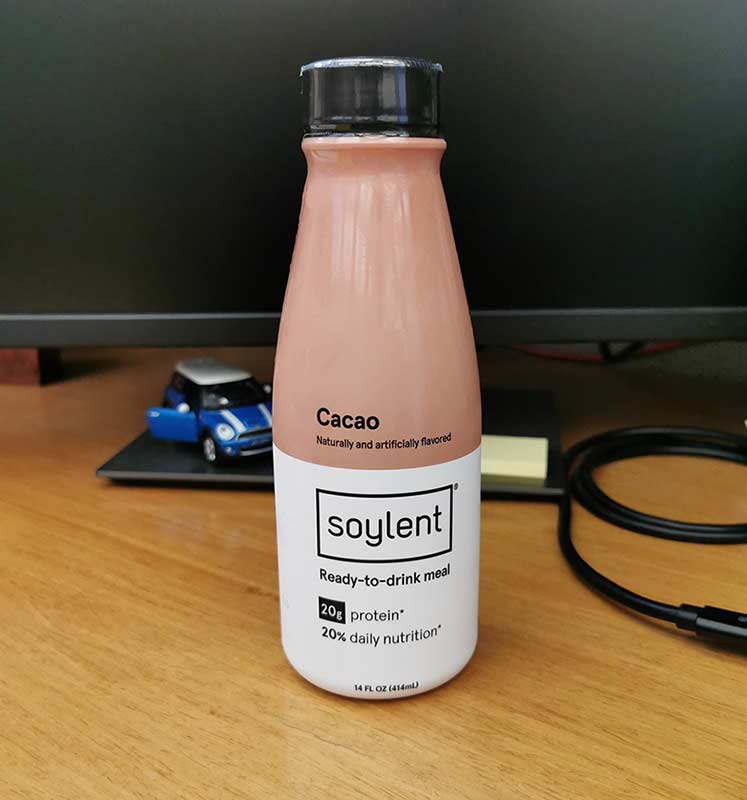 REVIEW – I love food almost as much as I love gadgets. So in addition to a variety of kitchen gadgets, I like to review food items too. Lately, I've been searching for meal replacement shakes and bars to test and ingest. I've tried Queal, Huel, and Ambronite shake mixes and have been asked why I haven't tried one of the first meal replacement shakes – Soylent. You spoke, I listened, and the last time I shopped for groceries at my local Walmart, I noticed that they carried RTD bottles of Soylent, so I bought some. Good? Bad? Made of people? Let's find out?
What is it?
Soylent (the meal replacement shake) has been around since 2014 and has always been a little controversial due to its name – Soylent. If you're a child of the 70's you might remember the cult sci-fi flick called Soylent Green which started Charleston Heston. In this movie, which takes place in the year 2022, the world is polluted and food is scarce so a company creates a new food called Soylent Green which turns out, is made from people. Yum!
Ingredients
The Soylent drink I'm going to tell you about today isn't made of people (shock!), but is made of soy protein isolate. Yum! Ok, not really, but we'll get to that.
Soylent is available in powder and in RTD (ready-to-drink) bottles in 6 flavors that include Original, Strawberry, and Cacoa. That's only 4 flavors you say. That's because there is a version of Soylent with caffeine. The Cafe flavors include Vanilla, Chai, and Mocha. I can't do caffeine, so I bought one of each of the regular flavors for $3.48 from my local Walmart.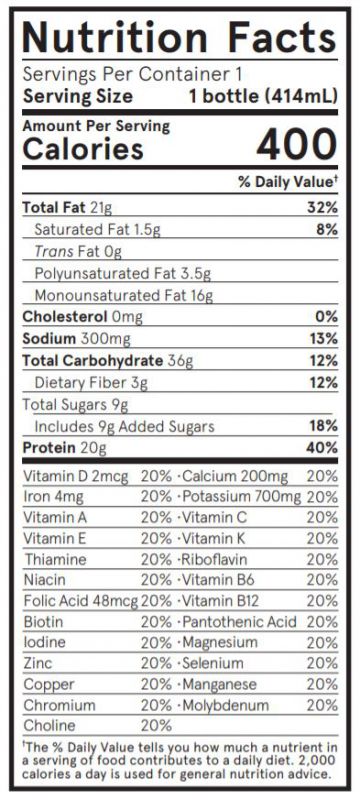 Each 14oz (414mL) bottle contains 20% of your daily nutrition requirements and 400 calories. The ingredients (original flavor) are: FILTERED WATER, SOY PROTEIN ISOLATE, MALTODEXTRIN, HIGH OLEIC SUNFLOWER OIL, ISOMALTULOSE, CANOLA OIL, MODIFIED FOOD STARCH, OAT FIBER, VITAMIN AND MINERAL PREMIX, ISOMALTOOLIGOSACCHARIDE, SOY LECITHIN, NATURAL AND ARTIFICIAL FLAVORS, SALT, GELLAN GUM, SUCRALOSE
FYI, the strawberry flavor contains CELLULOSE. Seriously?
The vitamin and mineral premix includes: VITAMIN & MINERAL PREMIX: POTASSIUM CHLORIDE, MAGNESIUM PHOSPHATE, TRICALCIUM PHOSPHATE, DIPOTASSIUM PHOSPHATE, CHOLINE CHLORIDE, SODIUM ASCORBATE, DL-ALPHA-TOCOPHERYL ACETATE, FERROUS GLUCONATE, ZINC SULFATE, NIACINAMIDE, D-CALCIUM PANTOTHENATE, VITAMIN A PALMITATE, THIAMINE HYDROCHLORIDE, COPPER GLUCONATE, MANGANESE SULFATE, PYRIDOXINE HYDROCHLORIDE, IBOFLAVIN, CHROMIUM CHLORIDE, BIOTIN, FOLIC ACID, SODIUM MOLYBDATE, SODIUM SELENITE, VITAMIN K1, POTASSIUM IODIDE, CYANOCOBALAMIN, ERGOCALCIFEROL.
Never miss one of our posts again. Sent MON, WED, and FRI with the latest gadget reviews and news!
The vitamins and minerals that are included in these shakes are what elevates them from a regular post-workout protein shake that you might make with a scoop of whey protein powder and some water or milk.
Taste and texture
The other meal replacement products I've tested or have purchased but haven't reviewed like Ka'Chava, use pea or oats as their main source of protein. So, I was a little skeptical of Soylent from the onset. I normally try to stay away from consuming a lot of soy products due to my breast cancer adventure 8 years ago, but I figured as long as I wasn't replacing EVERY meal with Soylent for an extended period of time, it would be perfectly fine to test a few bottles.
The first flavor I tried was the original (vanilla) flavor. I chilled it in the fridge for a day or so and took it to work and drank it for lunch. I found the texture to be thin and watery and the flavor to be an offputting fake shake taste with a chemical after taste. Let's just say that I was not a fan of it but I soldiered through and drank the whole bottle.
45 minutes later I found myself in the restroom with severe stomach cramps and cold sweats. Let me preface this by saying that I've tried other meal replacement shakes and haven't had this issue. I'm also not allergic to soy and drank soy milk over the years with no issues and have eaten protein bars that have soy isolate in them without issues. I will also say that I will have episodes like this one on very rare occasions, like once a year or once every two years. I never know what brings them on but my first thought this time was that the Soylent caused it.
In an effort to make sure it wasn't Soylent, I drank the cacao flavor the next day. I didn't think it tasted at all like chocolate and thought it tasted even worse than the original flavor. But I drank the whole thing and this time I didn't get sick. So it must have been one of my weird episodes and not Soylent.
The last flavor I tried weeks later was the strawberry flavor and again – ick. To my tastebuds (your experience may differ), Soylent Strawberry and Soylent, in general, tastes the worst out of all the shakes I've tried so far by a long shot. Maybe it would taste better if it was actually made of people!
What I like
Available at your local Walmart
What I'd change
Improve the taste
Improve the ingredients
Final thoughts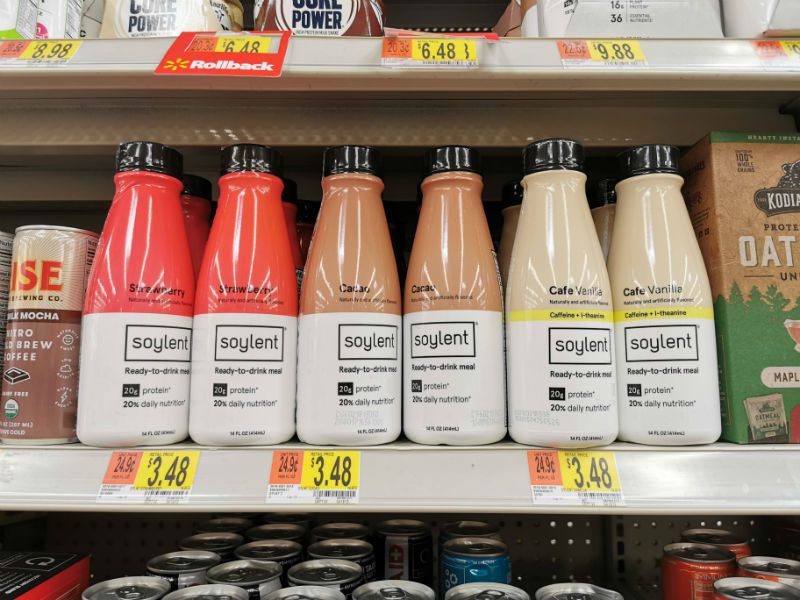 I personally didn't like Soylent based mainly on the flavor and then on the protein source and other ingredients. Cellulose? Why do we need wood pulp in a meal replacement shake? Canola oil? Again, why?
I've been using meal replacement shakes as an alternative to eating a cheeseburger and fries, or a bag of chips for lunch. But in this case, I would skip the Soylent in favor of the burger. I know that many people swear by Soylent, but for me, all I can say is no thanks, I'd much rather drink Huel and Queal shakes (also contains soy).
Price: < $4.00 for one bottle. Price varies depending on quantity
Where to buy: Soylent, Amazon, and Walmart
Source: The samples for this review was purchased with my own funds.