We use affiliate links. If you buy something through the links on this page, we may earn a commission at no cost to you. Learn more.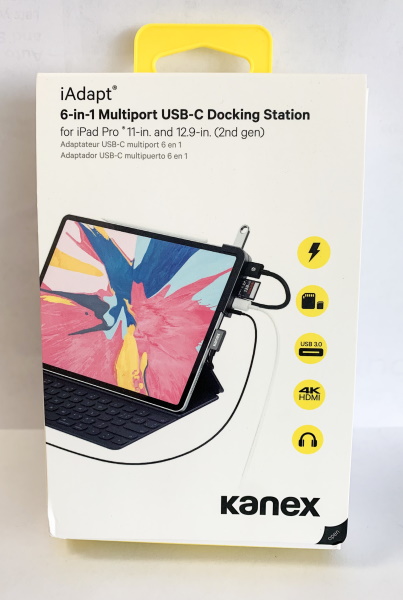 REVIEW – Over the years as the iPad has evolved, it has become a competent tool for many professionals in various industries. As a photographer and videographer, I now use my iPad for much of my editing. I also use it for daily routine tasks. The ability to add ports and thus additional functionality is very necessary. Recently, several companies have introduced docking stations for the iPad. the Kanex Docking Station for the iPad Pro is one of the newest additions. Let's see how it works!!
What is it?
The Kanex Docking Station for the iPad Pro is a USB-C plug and play docking station that adds external ports to the iPad Pro for additional functionality and connectivity.
What's in the box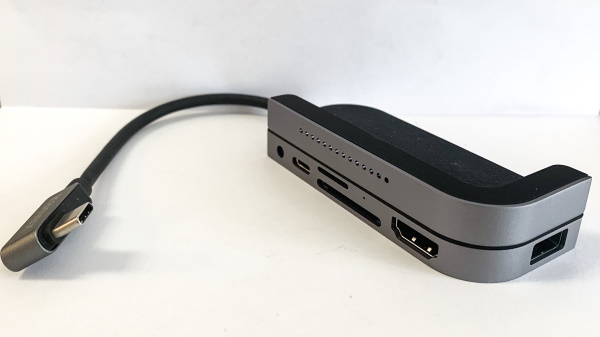 1 x Kanex Docking Station 6-in-1 Multiport USB-C Docking Station for iPad Pro® 11-in. and 12.9-in. (3rd gen)
Design and features
Specifications
Ports:
USB-C Female: USB-C 3.1 (Gen 1) – 3.0 data and PD 3.0 charging (60W)
USB 3.0: Type-A port delivers up to 5Gbps transfer speeds
SD/MicroSD: Supports up to 2TB SD and MicroSD cards
HDMI: 2K/60Hz on iPad Pro; 4K/30Hz on MacBooks
Supported Systems: Windows 10, Google Chrome OS, macOS Mohave, and above, IOS
As shown in the photo below, the device has several ports. From left to right they are the headphone jack, the USB-C charging port, the micro SD and SD slots, the HDMI port and above the ports, there is a speaker grille.



On the side of the device, there is a USB 3.0 port.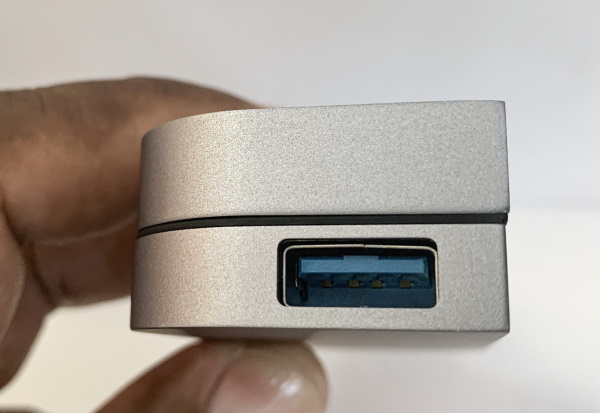 The Docking Station also comes with a magnetic insert that can be removed to fit some of the thicker cases.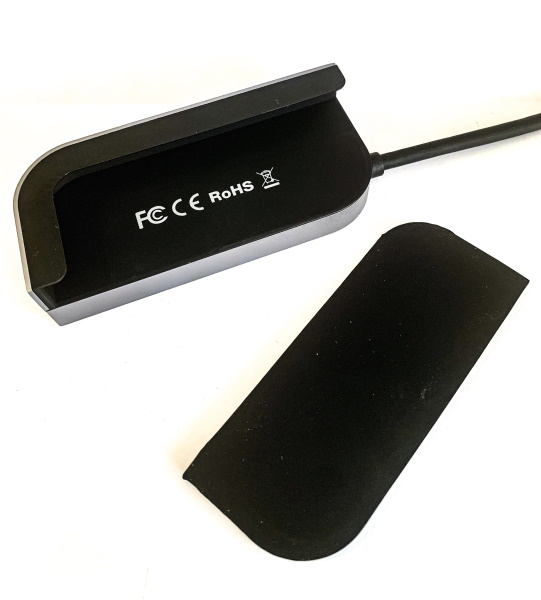 Performance
Using the dock is very simple. It is plug and play. Since it is primarily designed for the iPad Pro, I spent most of my time testing it on my 3rd Gen iPad Pro 12.9″ (2018). I first tested it with my iPad without any case on it. In terms of function, the photo app sees the media as expected and the HDMI option to an external monitor works as expected. The USB-C Power Delivery port also allows you to connect your power supply to keep charging the iPad.
Here are some pictures of the dock on my bare iPad: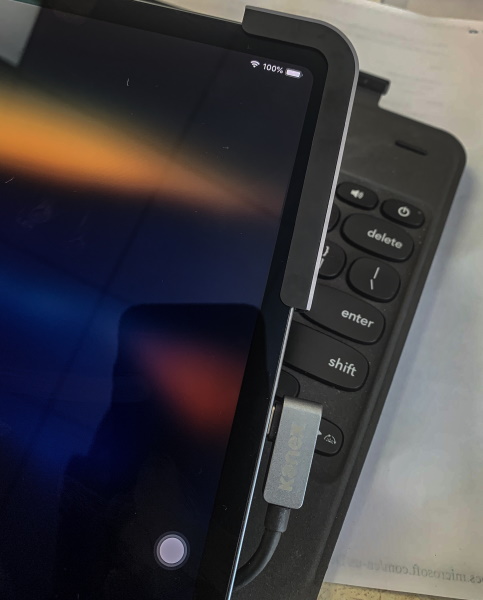 The major issue for me was that once my iPad was installed into my Zagg Slim Book Keyboard Case, the Kanex Dock did not fit even with the insert removed. And, because of the right angle USB-C connector on the dock, it was also unable to be plugged in with my case installed.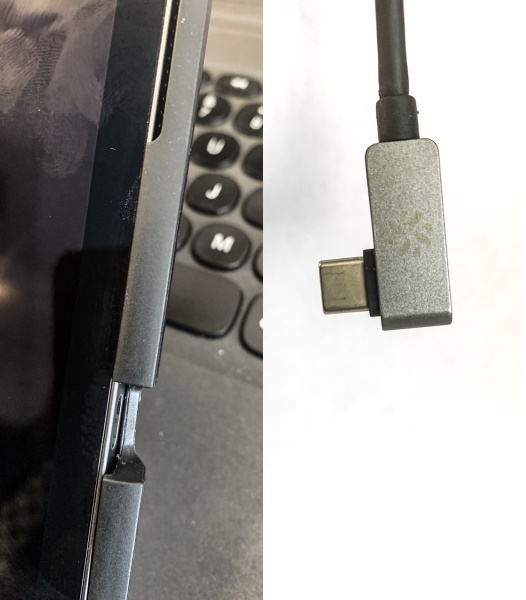 Windows 10:
This dock works very well with my Windows 10 Asus Zendesk Laptop. It is immediately recognized and all 0f the ports work including the HDMI port for a second display. Note: The USB-C port works for connectivity but not for power delivery since the USB-C port on my laptop is not a PD port.
MAC OS:
This dock also works very well with my MacBook Pro. It is immediately recognized and all 0f the ports work including the HDMI port for a second display and the USB-C PD port.
What I like
The build quality
The included ports
The USB-C Power Delivery port
It also works with Windows 10 and MAC
What I'd change
The clip-on capability so that it can expand to accommodate a larger variety of iPad cases
Better design of the USB-C connector to accommodate larger cases. (Maybe include an extension?)
Final thoughts
The Kanex Docking Station for the iPad Pro is a small and compact device that fits the Ipad pro perfectly if it is being used without a case, and I do suspect that it will also fit some of the thinner cases. It works well as a dock for multiple Operating Systems much like many of the USB-C standard docks that I have tested. I say standard because some docks are built with 2 USB-C ports side by side and are specifically designed for the MacBook Pro. This dock is light and easy to travel with as a part of your daily gear, but its inability to clamp on to a larger variety of cases and the right-angle USB-C plug limit how it can be used. This is another device that I think is going to require some additional thought prior to purchasing it and the decision should include considerations of versatility versus cost.
Price: $99.95
Where to buy: The Kanex website
Source: The sample for this review was provided by Kanex.