We use affiliate links. If you buy something through the links on this page, we may earn a commission at no cost to you. Learn more.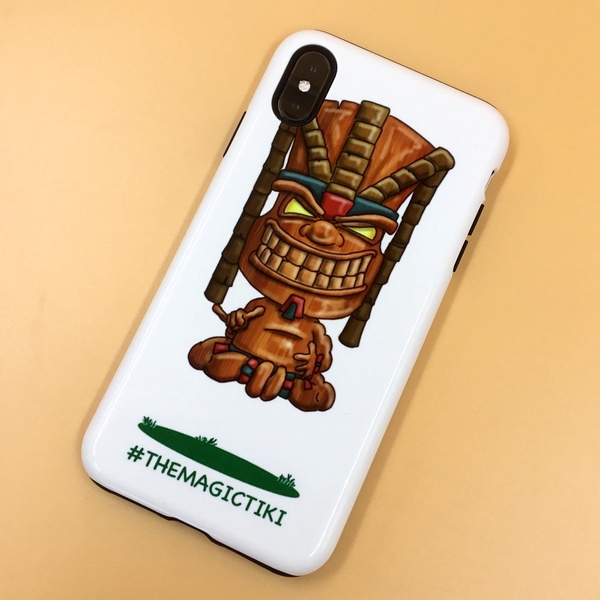 REVIEW – Looking for something unique in your next phone case? The Dairy may have you covered. They offer a whole range of unique case designs from artists around the world. And if you want to bring your own design like I did here, they'll print it for you with a proprietary 3D printing process that embeds the design in the shell. It's pretty neat. To the review!
What is it?
It's a snap-on phone case that can be purchased with different unique designs, or you can bring your own.
Hardware specs
The Dairy has two styles of case, called Snap and Armored. The Snap case is a simple polycarbonate shell. Mine is the Armored case, which adds a TPU sleeve beneath the shell for extra protection.
Whether you choose a design from the site or bring your own, The Dairy uses a patented 3D printing technology to embed the design in the layers of polycarbonate for high resolution image quality and long-lasting endurance.
Design and features
I'm an artist and designer, so the products from The Dairy intrigued me right off the bat. They contract with artists and graphic designers around the world to create all kinds of interesting designs that you just don't see on the street. Browse their web site and you'll find everything from unique floral prints to graphic patterns and statement pieces.
Now if you prefer to create your own design, they offer a customization option that allows you to do your own thing. A set of pre-designed colors and backgrounds are available, to which you can add customized text. A preview mode and easy-to-use interface allows you to quickly tweak the design to your specifications.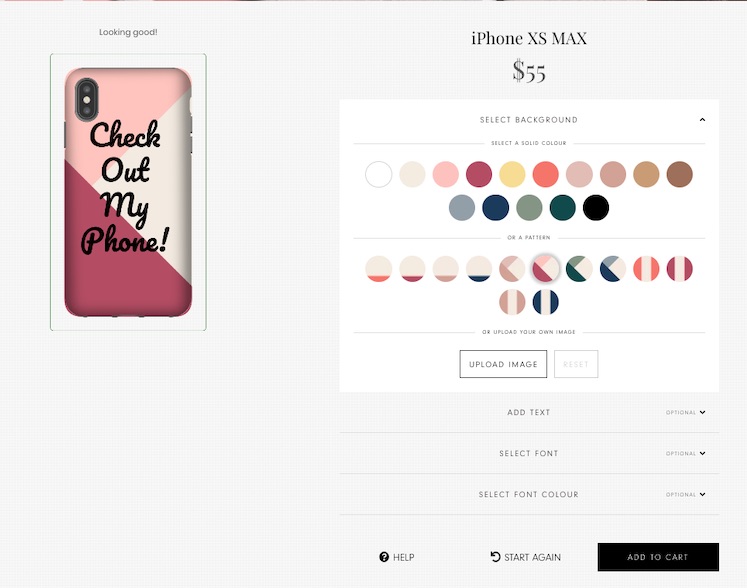 But the thing that really intrigued me here was I could take one of my own designs and have it printed. So I uploaded one of my illustrations for testing using that "upload image" option to make it the background on the phone. I could have added text if I wanted, but I did the design to stand on it's own. Check it out:
Never miss one of our posts again. Sent MON, WED, and FRI with the latest gadget reviews and news!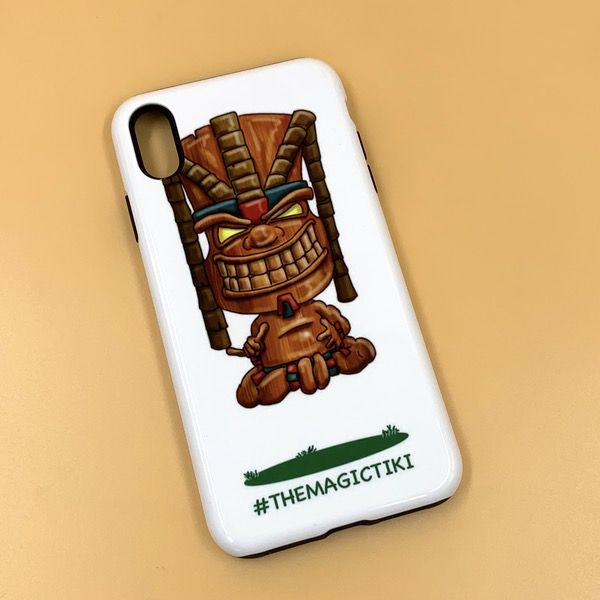 Here's the really interesting thing about their printing process: this isn't a sticker, or some sort of laser-printed top layer. It's printed with a proprietary photo-quality 3D technology that embeds the artwork in the polycarbonate case. That means it won't fade or scratch away over time. The result was truly stunning. You'll see in the pictures below how the process captured every nuance and detail of my original illustration.
Now, all of this artsy goodness wouldn't do without a phone case that actually works well, and The Dairy delivers here. Mine is the Armored case, which incorporates a TPU jacket with the polycarbonate sleeve for extra impact protection. Here's a shot of that internal jacket: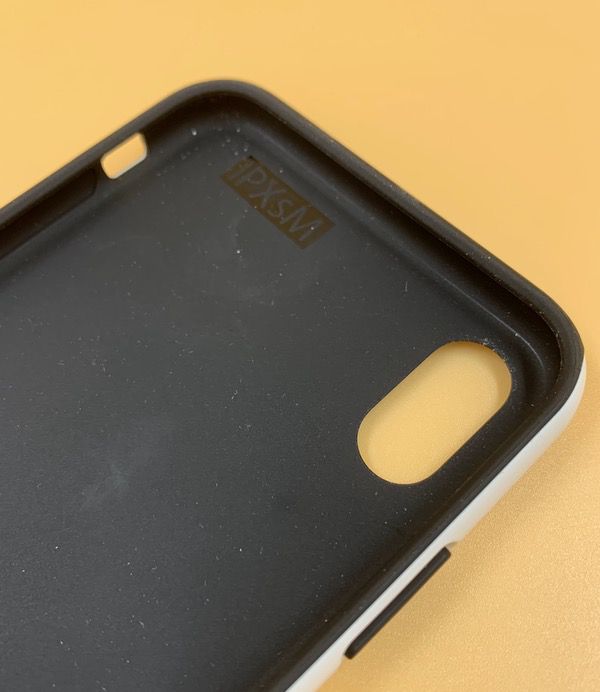 The finished case is machined precisely for my iPhone XS Max. Here's a shot showing the bottom ports: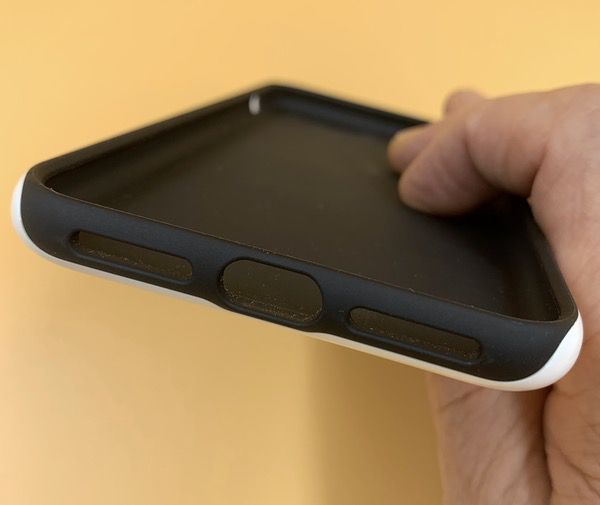 The phone itself snaps snugly into place with a bit of an edge to protect the phone's perimeter.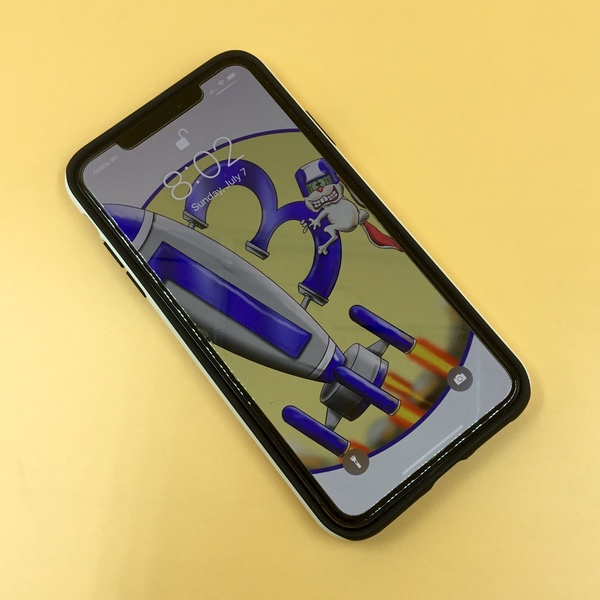 You'll see that every port has that extra TPU jacketing too. Here's the camera port: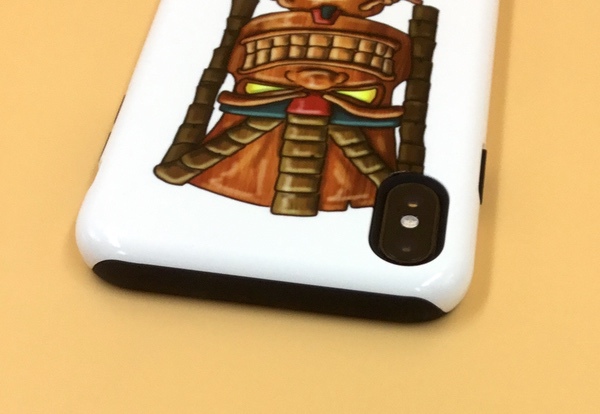 The volume buttons are accommodated with TPU overlays that are integrated into the case, while the sound on/off switch is exposed. Functionality is crisp and precise right out of the box.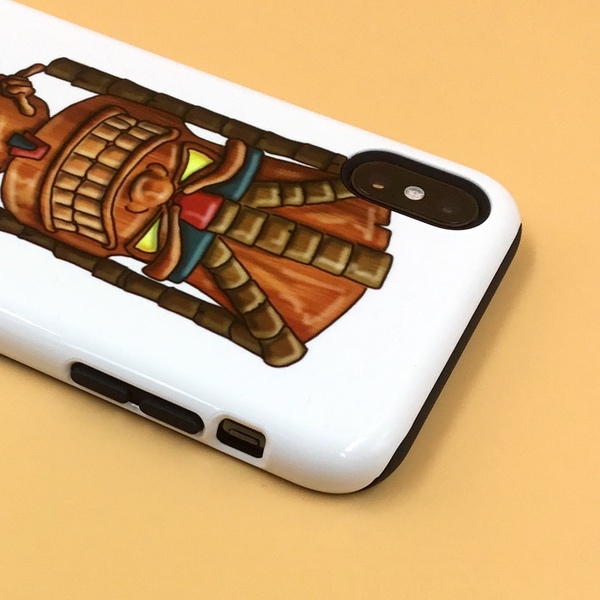 Here's a super close-up of the printed work. I do my stuff in Procreate with a lot of digital painting & airbrushing effects. Check out how every shade and brush stroke is captured! You'll get the same quality from the pre made designs or custom pieces. It's really well finished.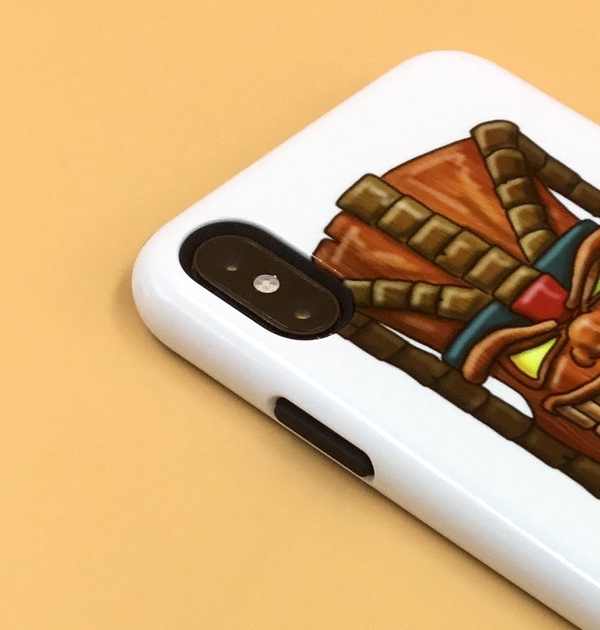 Here's the other cool bit: my finished custom phone case came in at a final price of $55. That's pretty crazy given the quality of the finished piece!
What I like
Excellent quality and finishing.
Great selection of designs by artists worldwide.
Ability to customize with a simple online interface, including your own images or artwork.
What I'd change
Nothing that I see so far.
Final thoughts
I've been beating this case mercilessly for a month now, and I'm not seeing any obvious mars or scars. There are some scratches here and there (I did take it to the beach for a week), but nothing has negatively impacted the glossy finish. It's really impressive for a simple iPhone case, especially one that you can rock with a unique design that represents your personal style. Highly recommended.
Price: Prices start at about $30 USD depending on phone style. My iPhone XS Max Armored case retails for about $55 USD.
Where to buy: Visit The Dairy Web Site.
Source: The sample of this product was provided by The Dairy.