We use affiliate links. If you buy something through the links on this page, we may earn a commission at no cost to you. Learn more.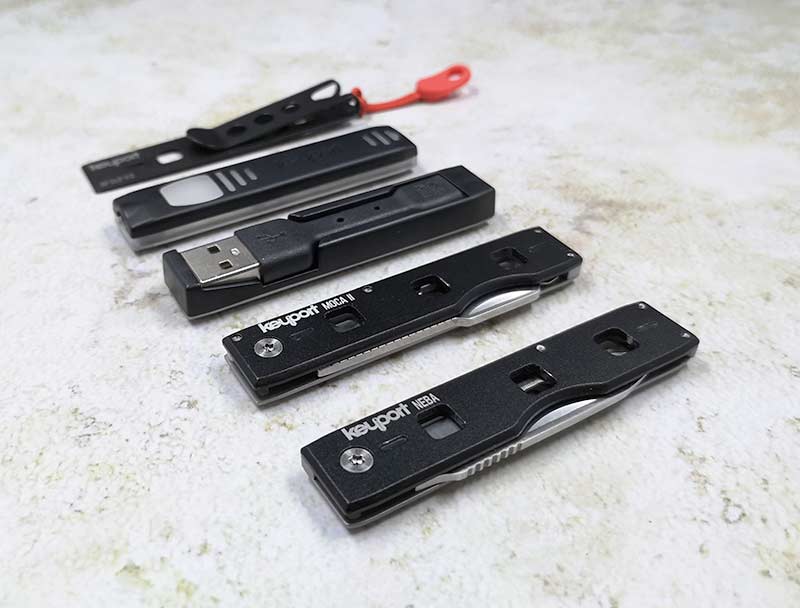 REVIEW – I love seeing how my favorite companies evolve over time. For example, Keyport started out making unique key organizers but now their product line has turned modular to include a system of EDC pocket tools. Let's take a closer look at Keyport's Anywhere Tools.
What is it?
Keyport Anywhere Tools is an EDC (every day carry) modular stacking EDC system that can fit in your pocket. Some of the tools include a pocket knife with interchangeable scales, a rechargeable flashlight, USB cable, and more. The Anywhere Tools are designed so that they can snap together so that you can you can bundle them.
Design and features
Anywhere Pocket Clip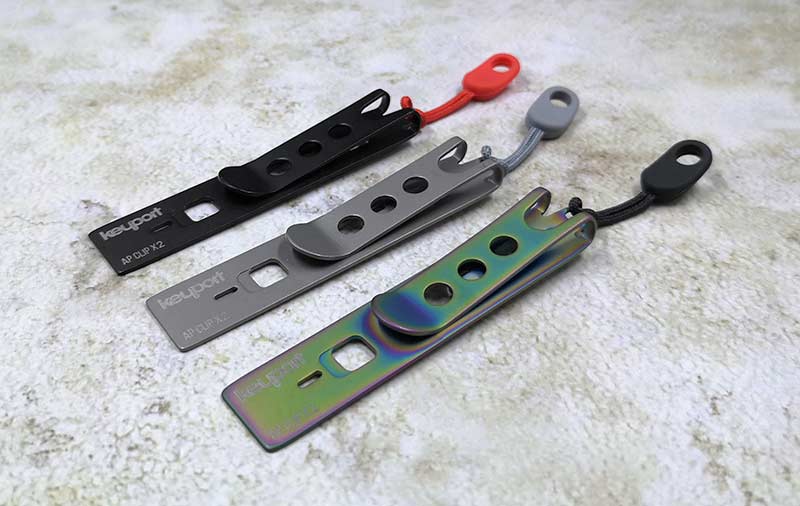 I'm going to start out with the Anywhere Pocket Clip. The Pocket Clip is a one piece hardened spring steel clip that is available in 3 colors: black, grey, and spectrum.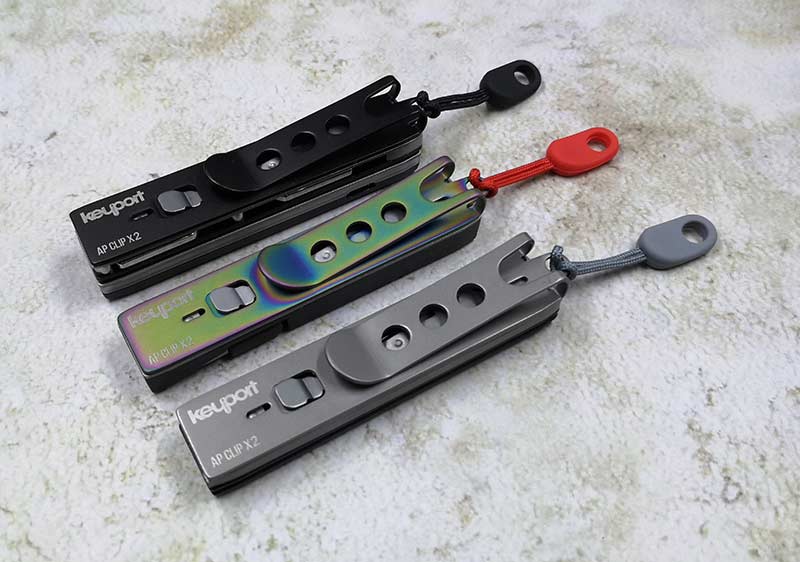 The clip is designed to work with the other Anywhere Tools and just snaps on them without needing screws or any other type of fastener. Optional ParaPull lanyards ($1.49 each) round out the look and add a bit more functionality.
The clip itself is about 2 inches long so it's long enough to clip to a belt, pocket, etc. Then if you need to remove the clip from the tool, you just press the release "button" and slide it. You can see the "button" in the image above. It's in the last hole of the clip.
Price: $5.99
RuSH Multi-Purpose Tool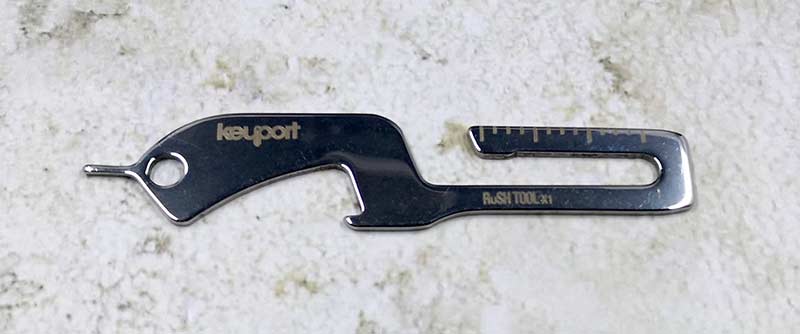 You can use any pointy object to remove the Anywhere Tools, Pocket Clip, etc, but the RuSH Multi-Purpose Tool is specially designed for the job and features a few extras like a bottle opener, suspension hook, and ruler.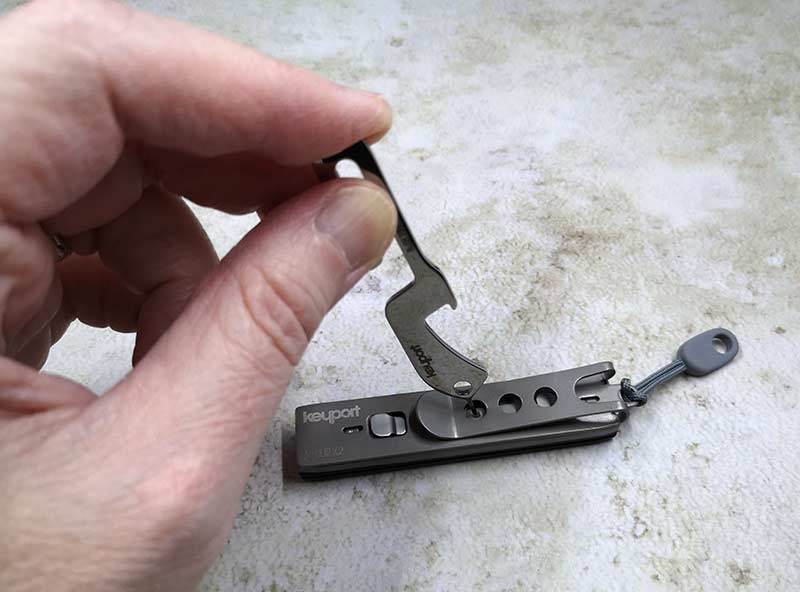 Here you can see the RuSH tool in action removing a Pocket Clip from an Anywhere Tool.
Too bad that it's just slightly too wide to be used as a SIM removal tool.
Price: $4.99
NEBA Knife Module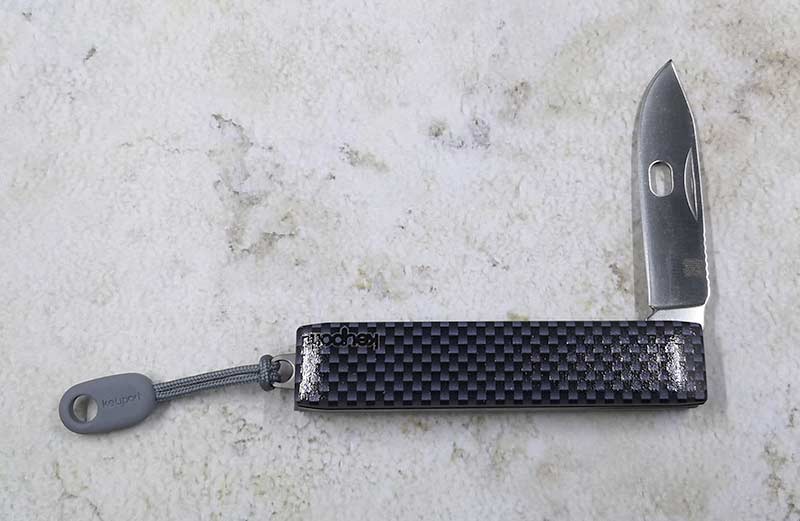 It goes without saying that you have to have a pocket knife as part of your EDC. The NEBA has a 2″ slip joint clip point blade.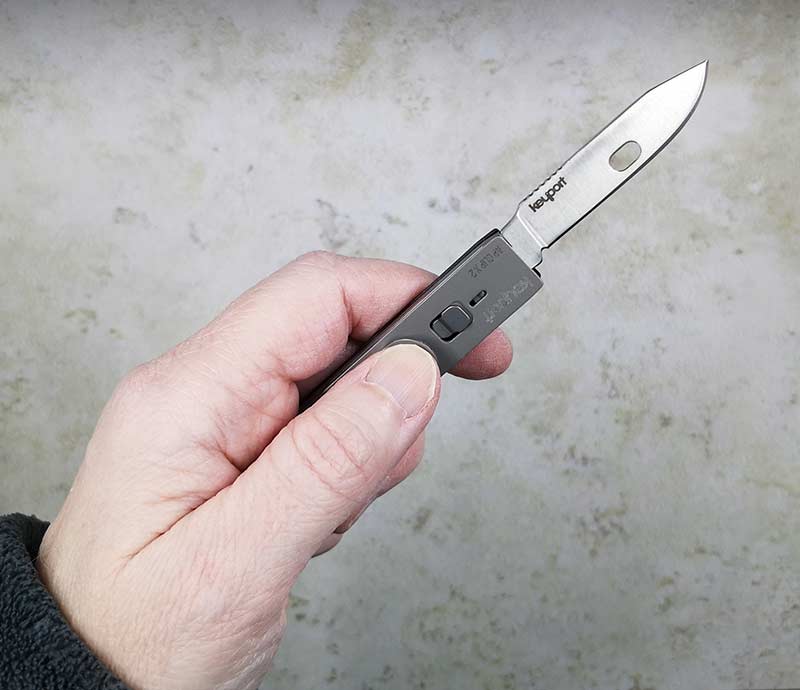 The blade does not lock, but it does open and close with a satisfying click and it feels like a quality blade. There's even jimping on the blade so your thumb won't slip.

The NEBA is designed as a mid-module which means that you can stack other Anywhere Tools or a side plate on one side and a pocket clip on the other.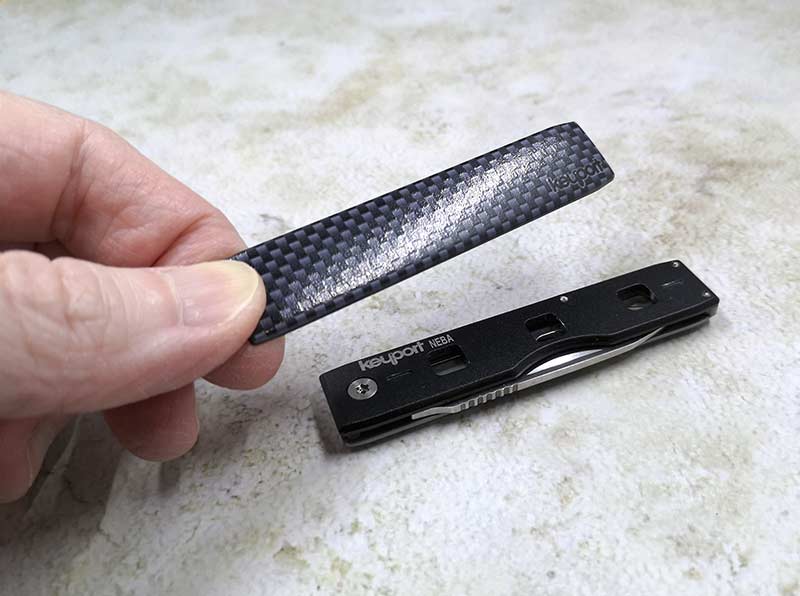 For scales, Keyport sent me their carbon fiber side plate/scale and they offer several other styles including camo, wood, and more.
I like the NEBA knife a lot. It has a nice feel to it and the fact that it's not a locking blade doesn't bother me.
Price: NEBA $15.99, side plates $5.99
Pocket Flare Module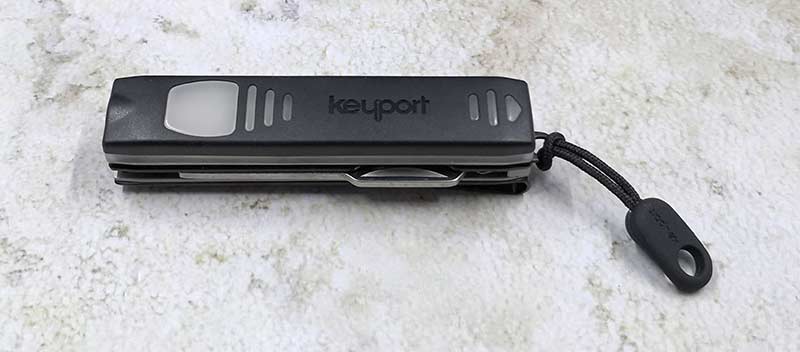 Along with a knife, you have to have a flashlight as part of your EDC. The Pocket Flare Module is a very minimalist flashlight and is designed to be an outer-module which means that you can only attach other tools to one side.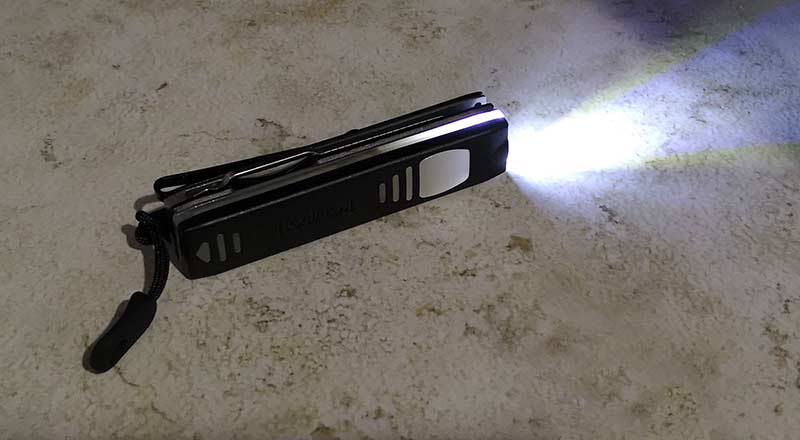 When you press the button on the side, the LED blub sends out 27 lumens. Yes, I know that 27 lumens is pretty dim when it comes to flashlights, but it can help in a pinch and it will definitely help with close up work.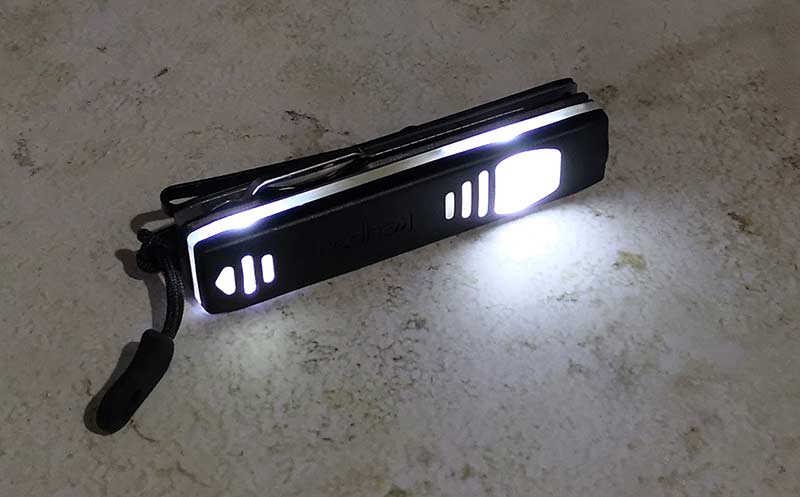 The cool thing about the Pocket Flare is that when you press the button again, it switches to lamp mode which lights up the handle to create a tiny lantern.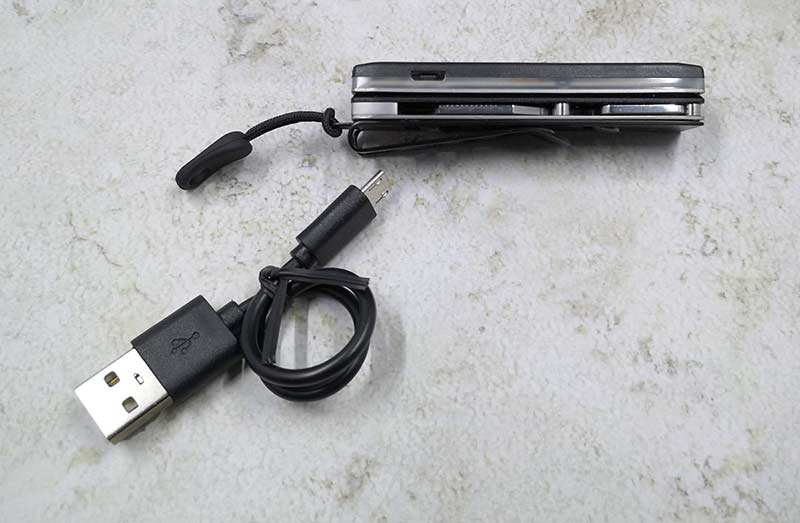 How's this flashlight powered? With a rechargeable (via micro USB) battery that can provide up to 40 minutes in flashlight mode and up to 45 minutes in lamp mode.
Price: $14.99
WeeLINK Charger Cable Module
You might be wondering how to carry a charging cable for the Pocket Flare Module. It comes with a cable, which you might lose, or you can use the Keyport WeeLINK Charger Cable Module that is available in USB-C, micro USB, and Lightning cable versions.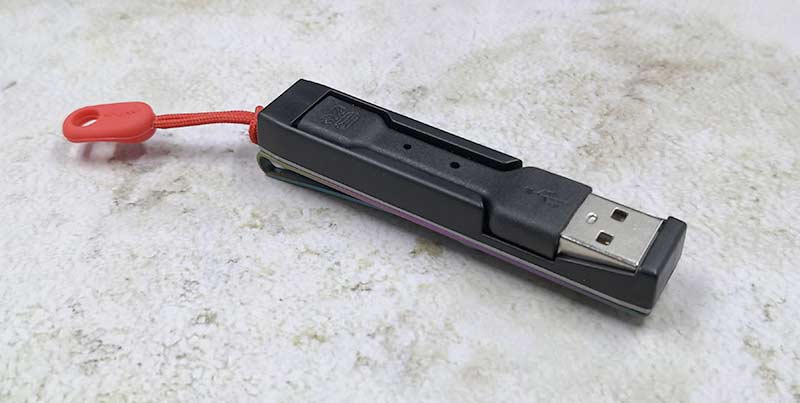 This module is basically a magnetic holder for a 2.5 inch long charger cable. In other words, it's a wee charger cable…WeeLINK… get it? 😉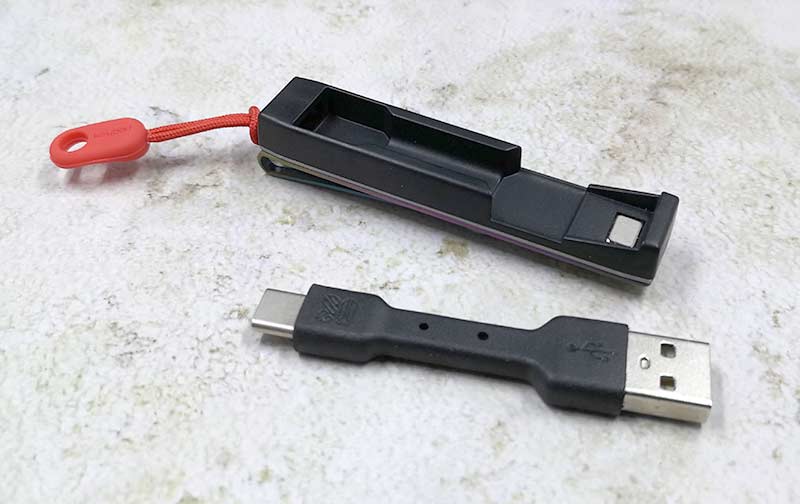 The cable is held in place very securely with magnets and the holder is designed so that you can attach a Pocket Clip or another Anywhere Tool to the other side.
Price: $16.99 – $18.99
MOCA II Module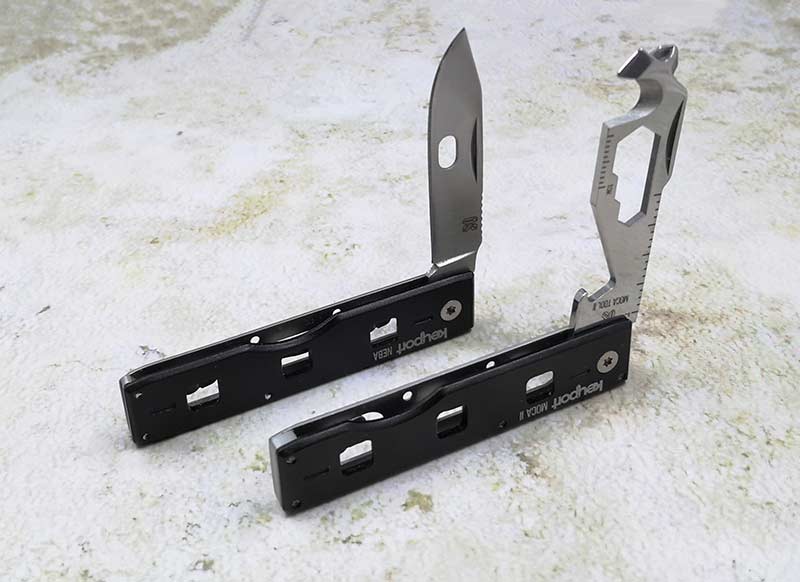 The MOCA II Module (in the foreground) is designed like the NEBA knife to be a mid-module. That means you can attach other tools or a pocket clip to the sides.
It's an 11-in-1 TSA friendly multi-tool that features a bottle opener, Phillips screwdriver, flathead screwdriver, cord cutter, box opener, rulers, and wrenches.
Price: $14.99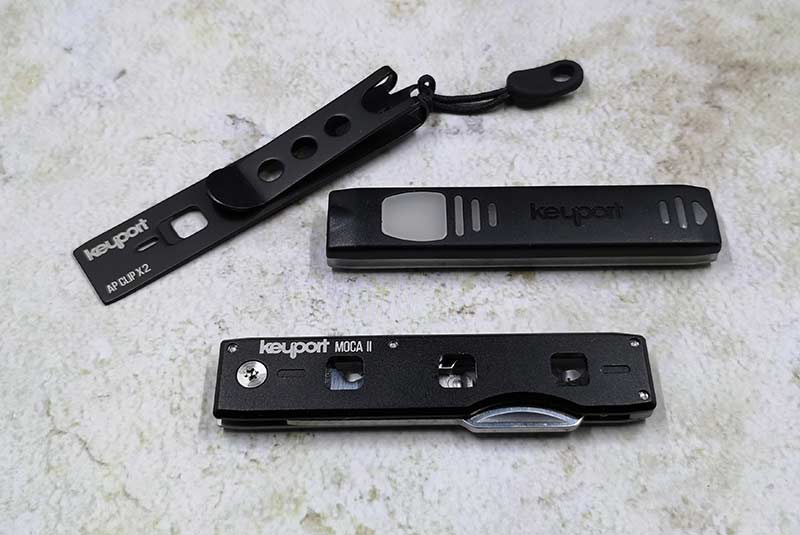 The best thing about Keyport's Anywhere Tool system is the variety that they offer so that you can create a multi-tool that works for you and if it doesn't, you can reconfigure it.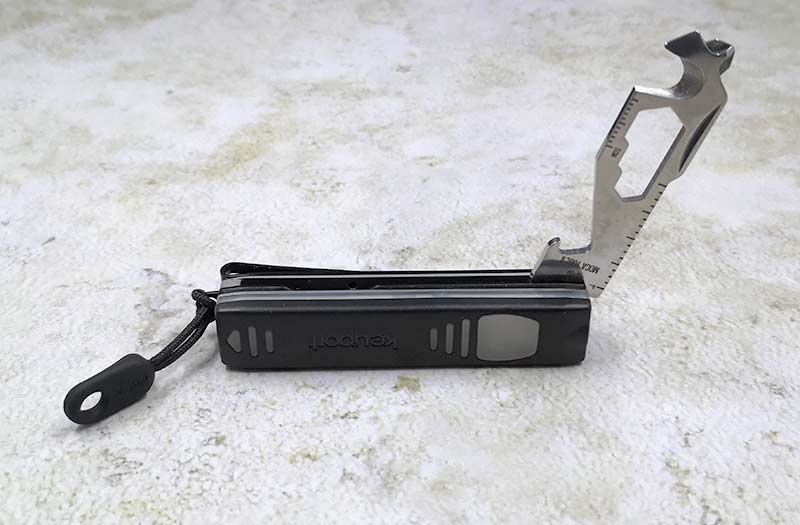 Put a flashlight with a multi-tool and a pocket clip. No problem.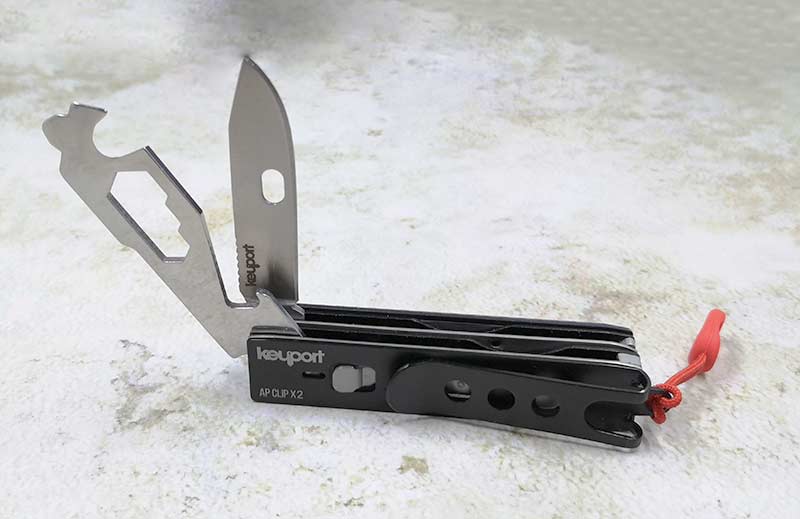 Create a multi-tool with a pocket knife and a pocket clip, easy peasy!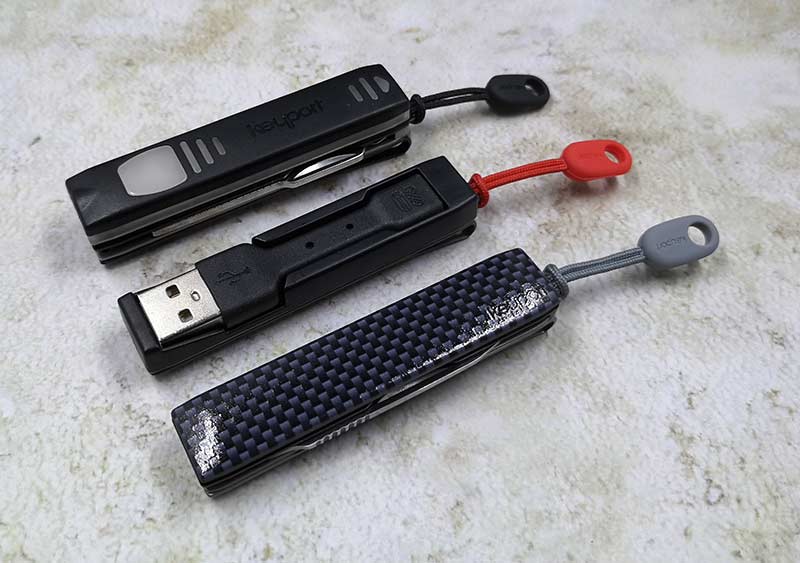 What I like
Modular
Variety of tools
Easy to customize
What needs to be improved
More tools please! I'd like to see a pair of mini-scissors, pliers, a flash drive, higher powered flashlight, and SIM removal tool
Final thoughts
I've been a fan of Keyport since I reviewed their Slide key organizer and I continue to be a fan as they develop new tools and EDC gear. Their products are well made and fun to use. All I can say is I want more of them!
Price: See above for each tool/accessory pricing
Where to buy: Amazon
Source: The sample for this review was provided by Keyport.