We use affiliate links. If you buy something through the links on this page, we may earn a commission at no cost to you. Learn more.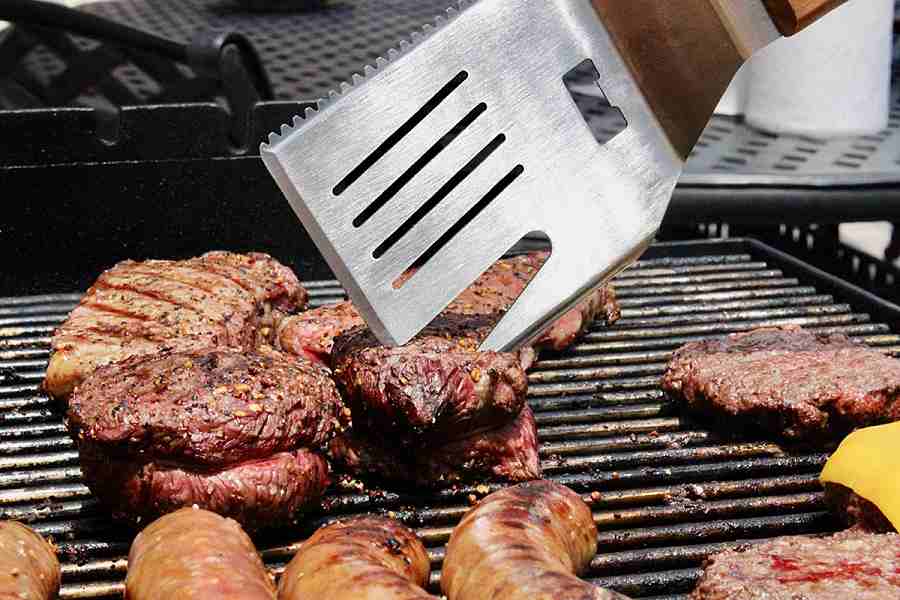 NEWS – Let me ask you a question. How many bbq tools do you have in your grilling arsenal? Think about it I'll wait… If you're like me, your answer was probably too many.
What if you only needed one?
The FlipFork BOSS is a 5-in-1 grilling tool. The BOSS takes five essential grilling utensils and puts them in one heavy-duty multitasking tool.
The sturdy stainless steel design has an extra long Acacia wood handle that's both moisture resistant and antibacterial. It also sports a wide spatula (for flipping and holding burgers), a fork (for picking up and moving steak, d handle.sausage, or chicken), knife edge (for cutting meat or veggies), and serrated edge (for tenderizing meat).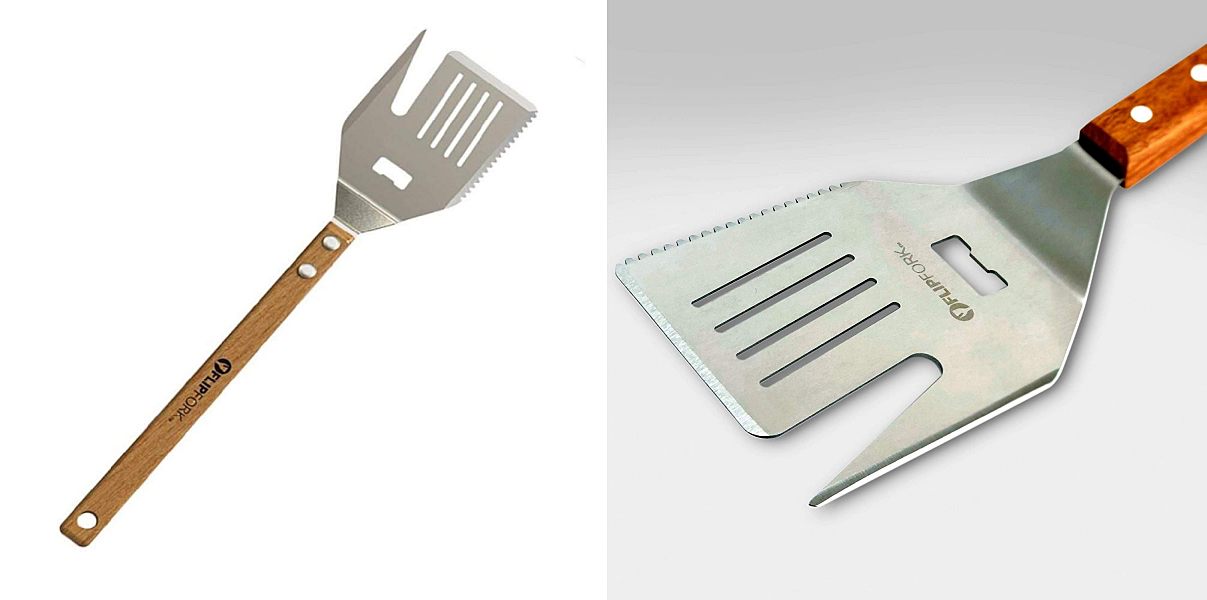 Most importantly, there's a bottle opener for popping the top on your favorite adult beverage.
No more clutter from multiple utensils or trips in and out of the house. And cleanup is a breeze because the BOSS is dishwasher safe.
Finally, you can focus on what's important – GRILLING! The FlipFork BOSS sells for $26.99 and is available from Amazon.