We use affiliate links. If you buy something through the links on this page, we may earn a commission at no cost to you. Learn more.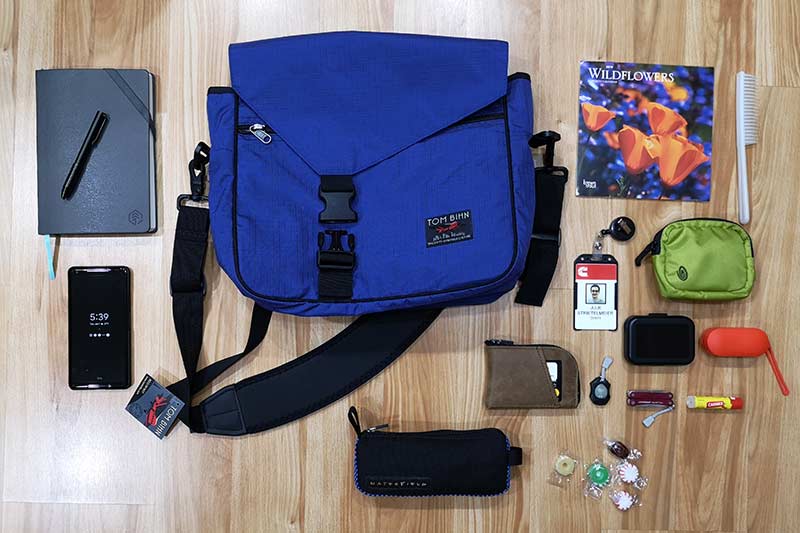 REVIEW – One of my resolutions, goals, aspirations, or whatever you want to call it, for 2019 is to completely update my EDC and one of my main upgrades is going to be a new everyday gear bag. The first bag that I'm trying out as a contender is the Maker's Bag from Tom Bihn. Let's check it out.
What is it?
The Tom Bihn Maker's bag is a messenger style bag with lots of pockets to keep your gear organized.
Design and features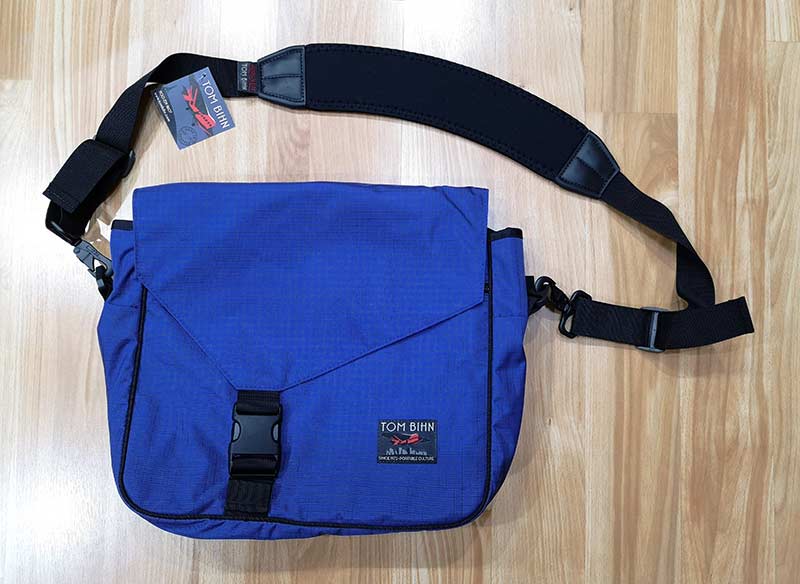 The Maker's bag is available in a variety of colors for the exterior of the bag as well as the interior of the bag. You can also choose from two different types of material: 400d Halcyon or 1050d High Tenacity Ballistic Nylon. I was sent a Maker's bag made of the lighter weight 400d Halycon in Nordic blue with an Ultraviolet 200 Halcyon interior and black seams.
The bag has a Tom Bihn-esque diagonal flap which is held closed with a large pinch buckle clip. The flap tightness of the flap can be adjusted but only by about an inch.
I love the classic good looks of this bag. It has clean lines and isn't gaudy in any way.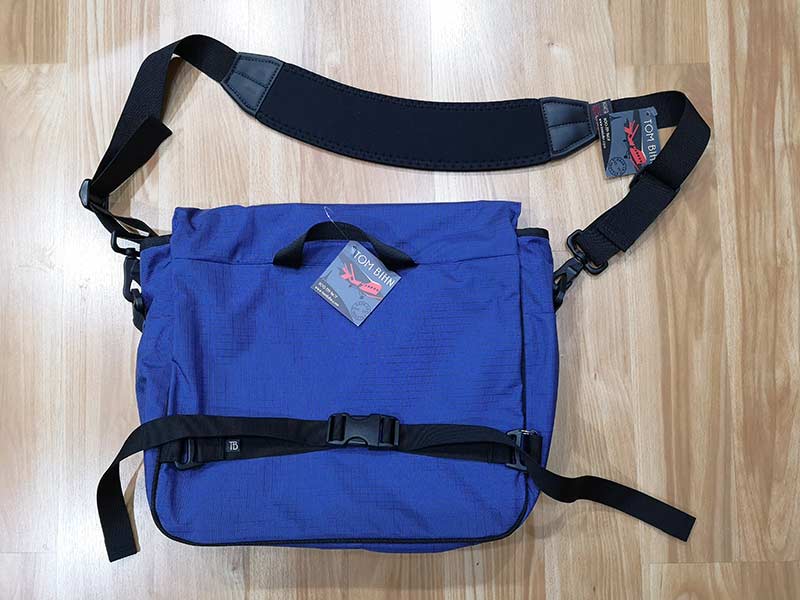 If you flip the bag over, you'll see that it features a flat webbing grab handle at the top. I typically like a padded grab handle, but you won't be carrying an extreme amount of gear in this bag, so a thinner handle is no problem.
By default, the Maker's bag comes with a standard shoulder strap, but I opted for their Absolute Shoulder Strap which is a $20 upgrade. The Absolute strap is very comfortable and well worth the upgrade. But if you already have another favorite shoulder strap, you can probably attach it to the rings on the sides of the bag.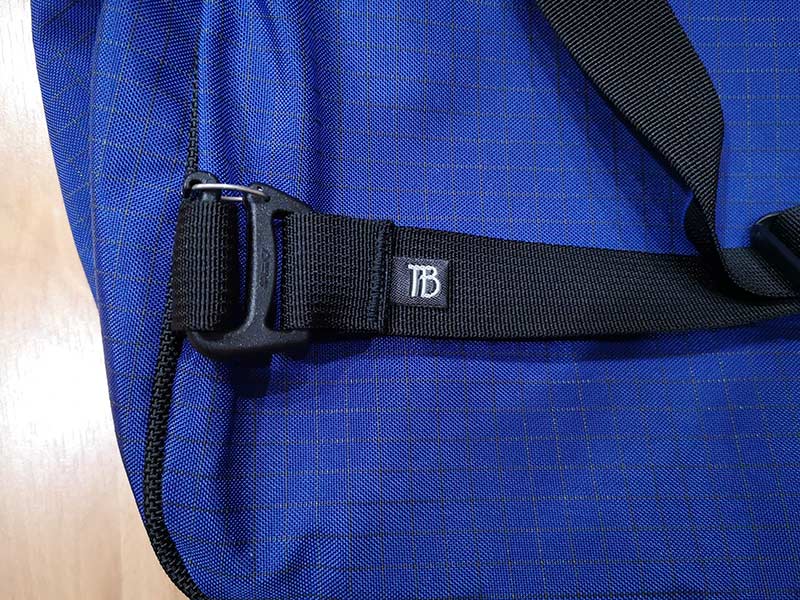 Towards the bottom of the bag, you see an adjustable stabilizer strap which you can use to secure the bag around your waist if you ride a bike. This strap is removable if you don't need it.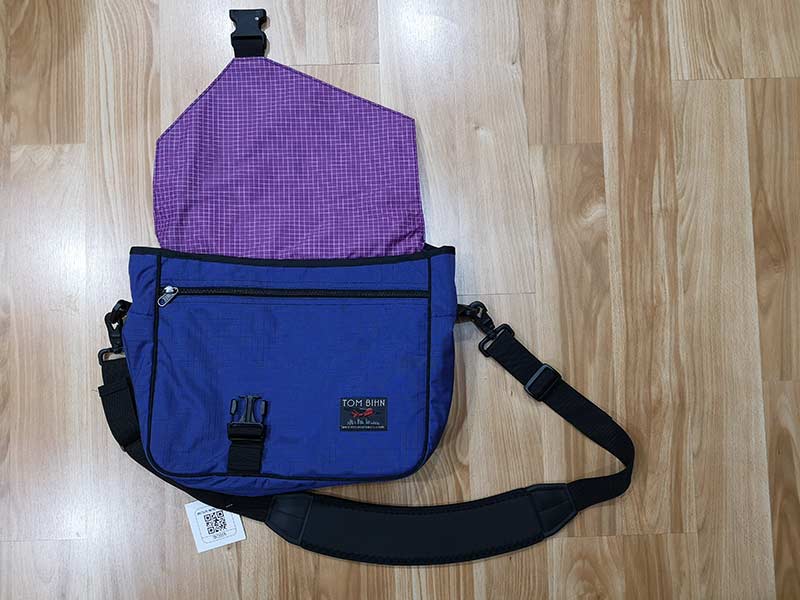 When you open the flap, you're greeted with a happy checkered purple interior. If you're not a fan of purple, you can choose other options like blue, grey, green, and red. Opening the flap also reveals the first pocket.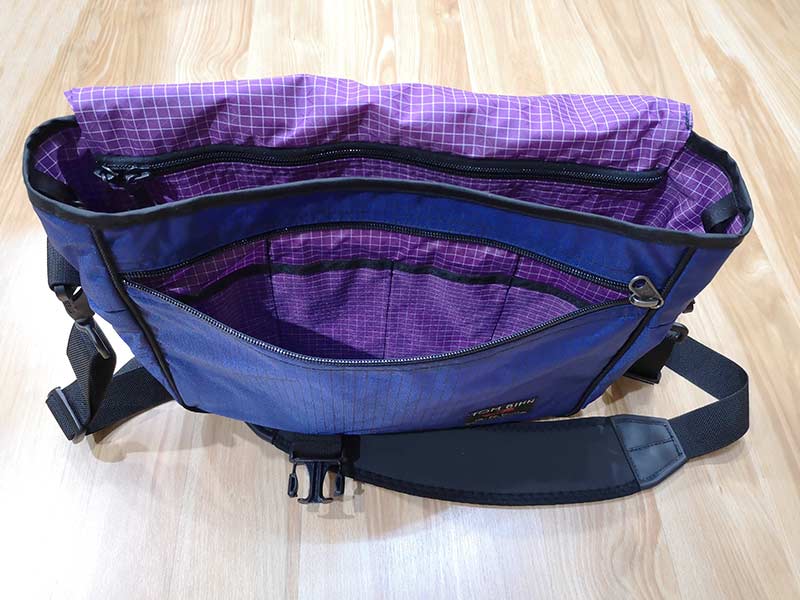 The 12 x 8 inch horizontal zippered pocket opens to provide access to a roomy storage area that has 4 open topped 2.5 x 5.5 inch slots. Note that these are rough dimensions. These pockets are narrow but are still large enough to hold a variety of pens, multi-tool, flashlight, cables, etc. The area in front of the slots is plenty roomy enough to hold items as well.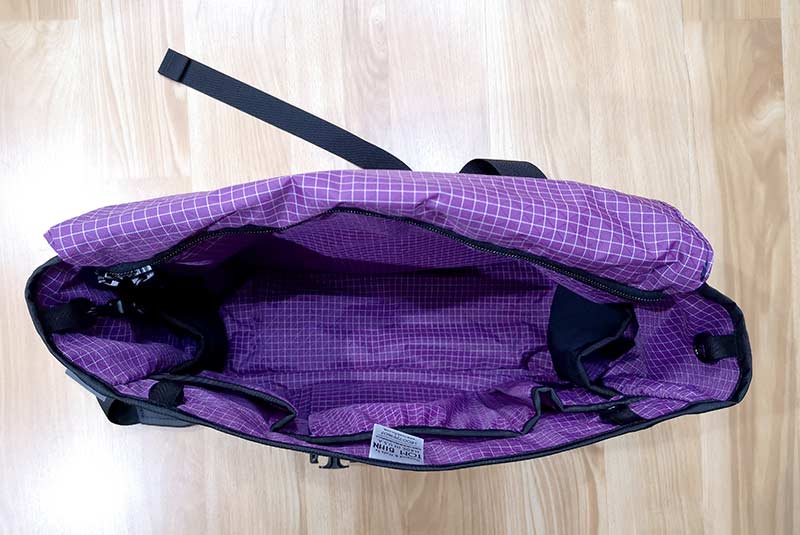 The main compartment of the Maker's bag is large open "bucket" with open-topped pockets around the sides. The front area has 3 elastic topped pockets. The center pocket is the largest at around 6 x 7 inches and the pockets on either side are narrower. All 3 pockets are roomy instead of tight pockets that can only hold flat items.
On the sides are two stretchy mesh pockets that are perfect for a water bottle or other items that you don't want floating in the center of the bag.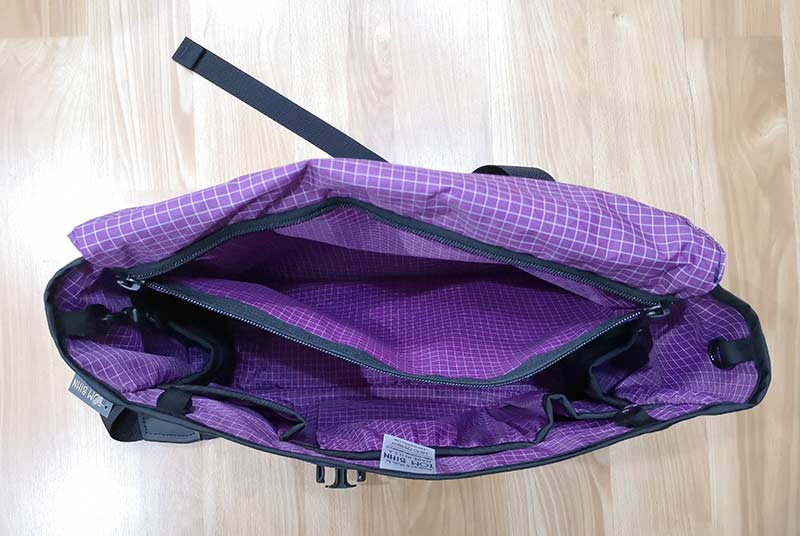 The on the back wall is a large dual zippered 12 x 9 inch pocket that can hold a tablet or a small laptop. Note that the back wall of the bag and the front of this pocket are not padded so you'll want to keep that in mind and use a separate pouch to protect it. Luckily Tom Bihn has that covered with their optional Cache which I will show you below. Also in the main compartment are 4 o-rings that you can use to attach items. There are two on the front wall of the bag and two on each side above the mesh pockets.
Let's load it up!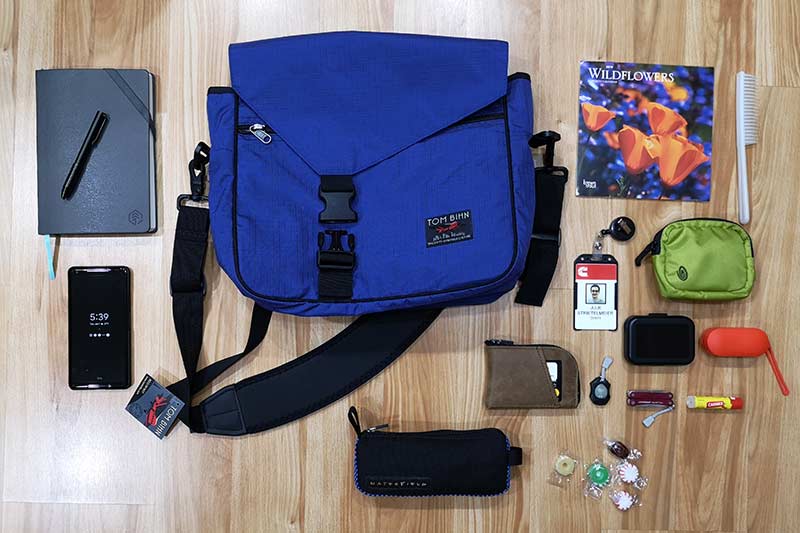 Here you can see the main items that I carry with me every day (minus the Wildflower calendar – I just had that on hand to take to work at the first of the year when I took this pic). Clockwise: Pixel 2 XL, A5 sized hardbound notebook, Ti Pocket pen, 2019 Wildflower calendar, comb, my Cummins ID badge, a little zippered pouch that holds eye drops, nail clippers, packets of stevia sweetener, and a small Altoids tin of ibuprofen. Then there's a wallet, tiny click flashlight, Leatherman Squirt multi-tool, Carmex lip balm, DUNU wired earbuds, TicPods Free wireless earbuds, candies, zippered gear pouch that holds cables, micro SD cards, etc.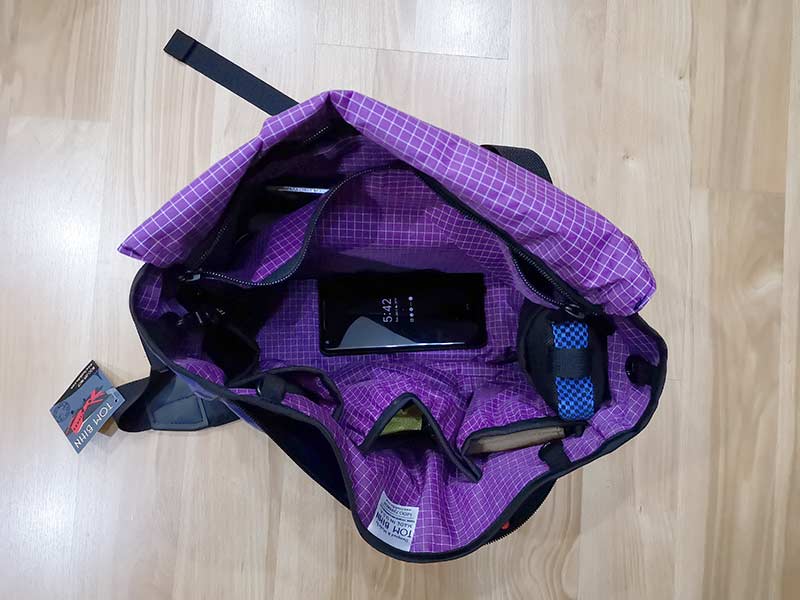 And here we have everything from the previous image stowed neatly in pockets so that the center area is open (my Pixel 2 XL is just in there to show the space) and free to hold my lunch and other items I might need to take with me for the day.
Now the great thing about the Tom Bihn Maker's bag is that it is small but still roomy enough to carry a lot more while also standing up without flopping over which is a feature that I absolutely have to have in a bag.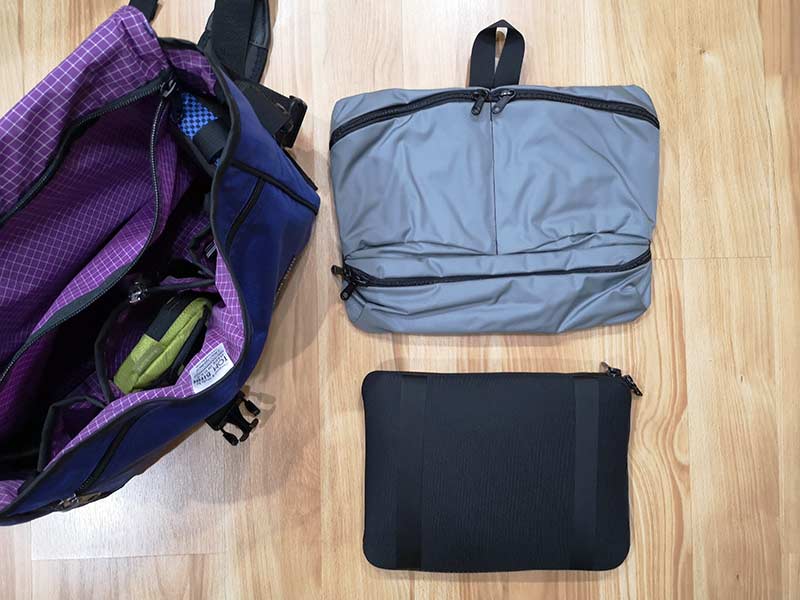 I don't typically take my 12MB with me to work at my day job or a tablet, but if I did, Tom Bihn's Cache or Freudian Slip would make perfect accessories for the Maker's bag to protect those devices and hold even more gear.
Tom Bihn Cache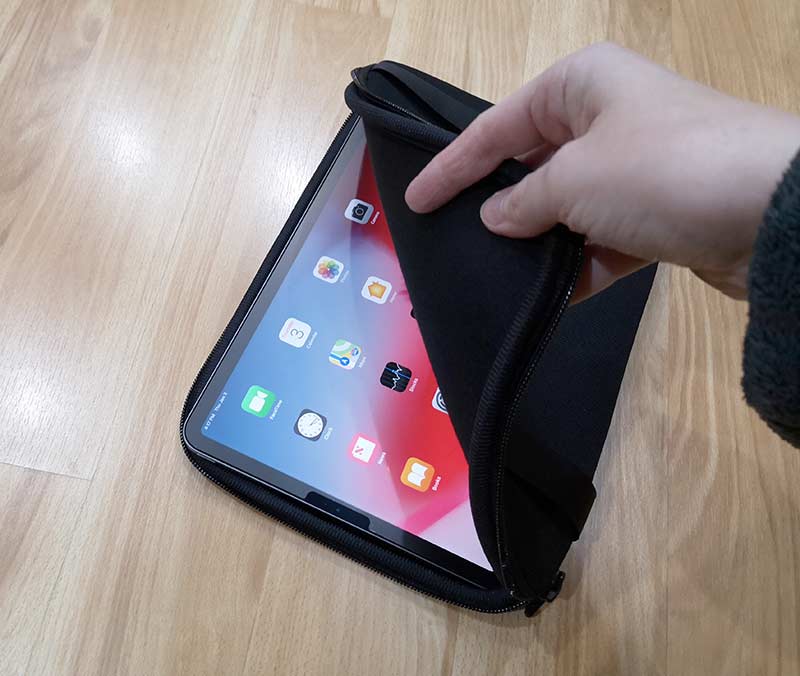 The Cache is a black neoprene sleeve that has a dual zipper that goes around 3 sides of the sleeve. It's available in different sizes that can hold an iPad mini up to a 13inch laptop. The sleeve provides just the right amount of padding to protect the tablet or computer without being bulky. The price for the Cache is $30 – $45 depending on the size.
Tom Bihn Freudian Slip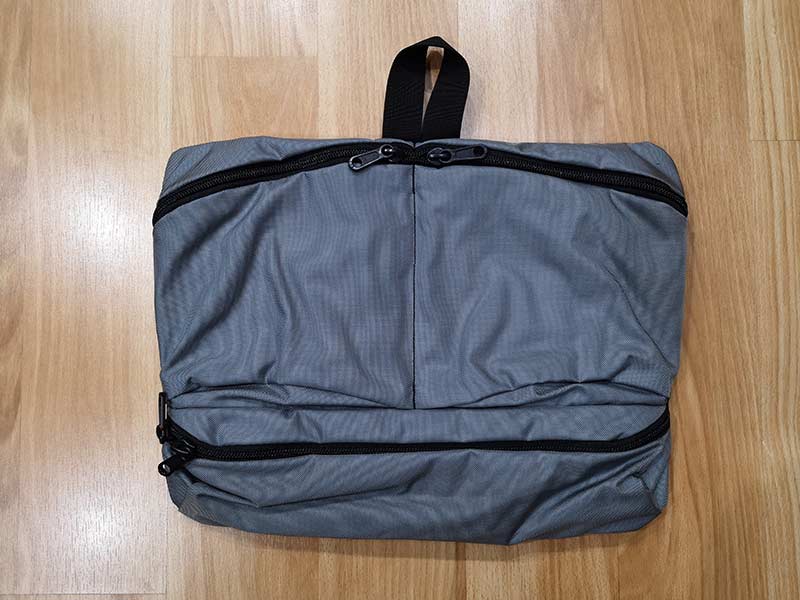 Another optional accessory is the Freudian Slip which adds quite a bit of extra organization and storage in a lift out "bag". It comes in 4 different colors including the Swift Cloud color (otherwise known as grey) which was sent to me.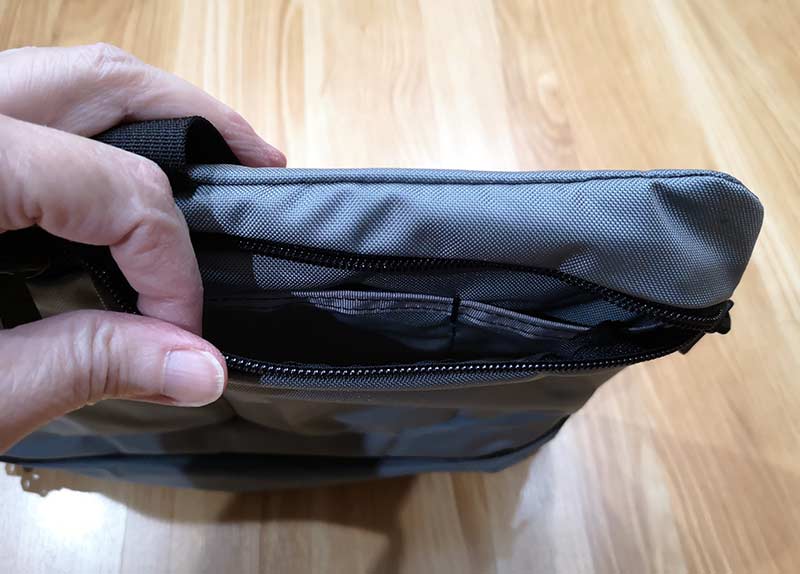 It features two large zipped and gusseted pockets that each have 2 open topped pocket slots inside them that can hold pens and other items.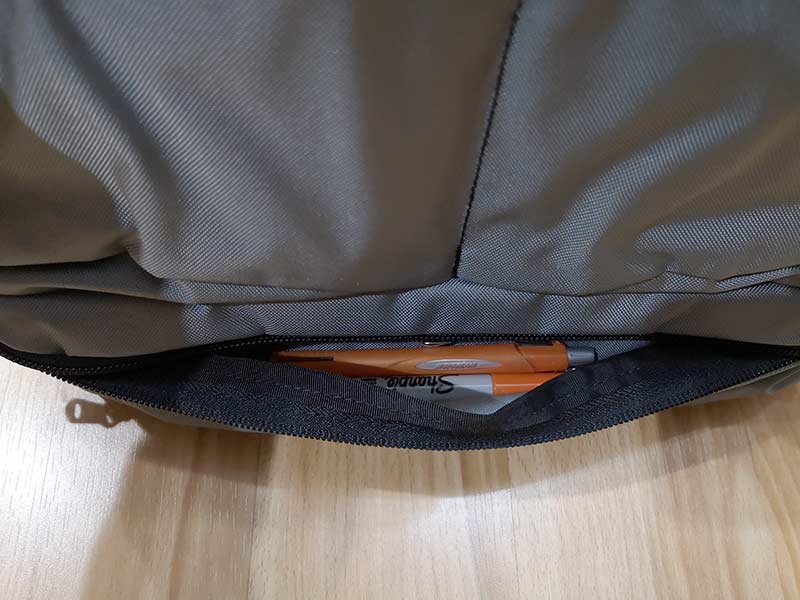 Along the bottom of the Freudian Slip is a long horizontal zippered storage area that can make a great pen holder.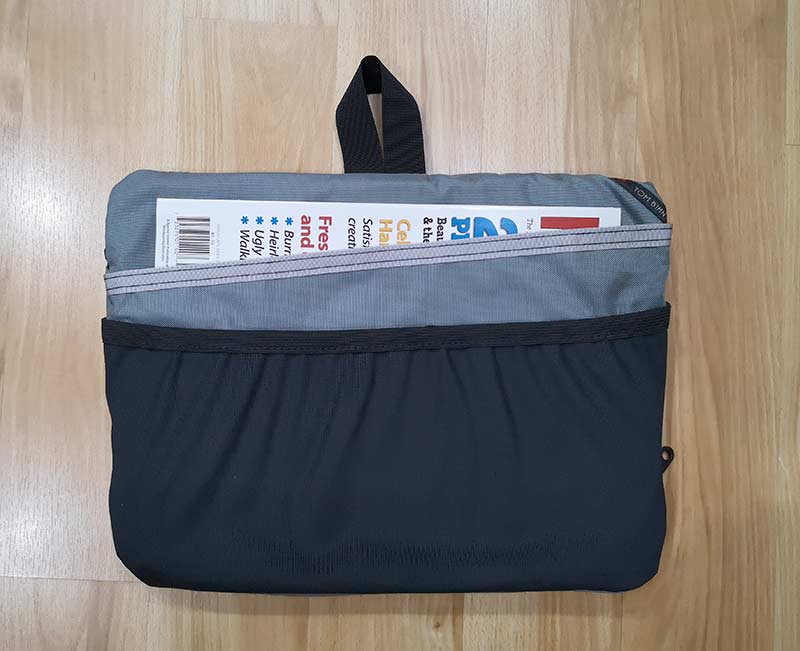 If you flip the case over, there are two flat pockets. The top one which has the magazine in it in the image above can hold your tablet or laptop and the one below it is a mesh pocket that you can use to hold power adapters and other bulkier items. The Freudian Slip is priced at $50.
But wait, there's more!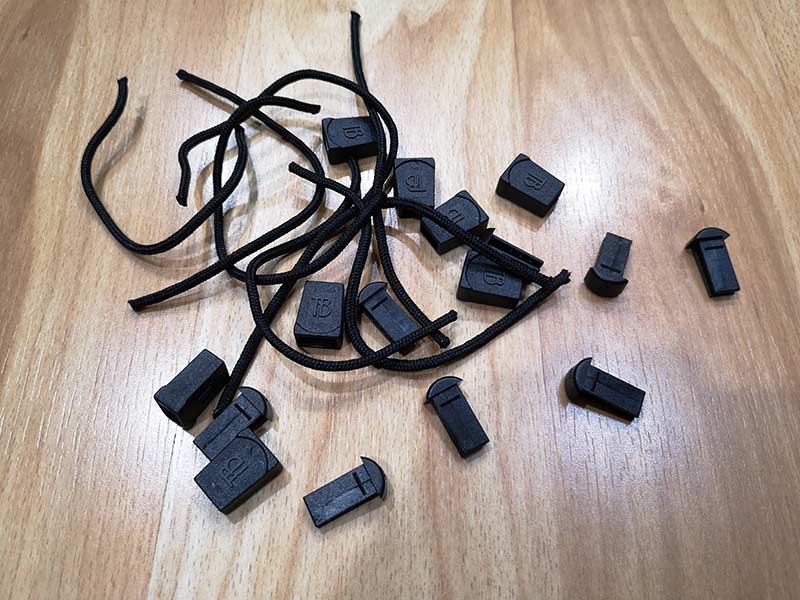 Tom Bihn also sent me a bag of their cord zipper pulls which they sell with different colored cords.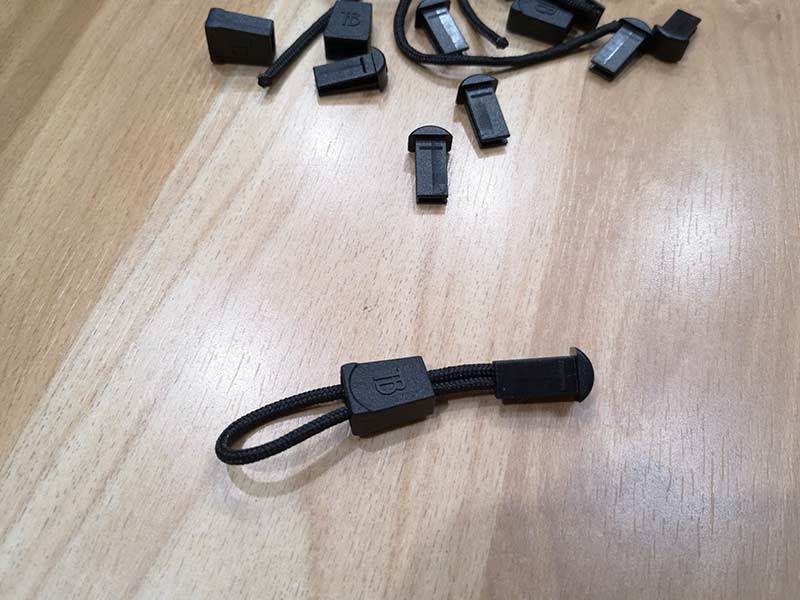 What do they do? You can use them to make the zippers on the bag even easier to open by adding a longer pull.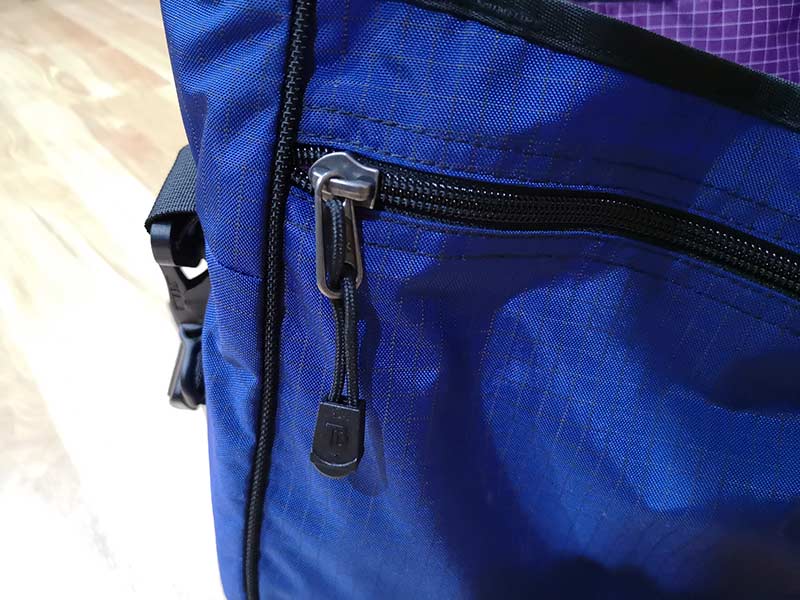 There are different ways to attach them, but you can see what I've done with one of them. They are really handy! A pack of 8 pulls is $5.
What I like
A medium sized bag that holds a ton of gear
Stands up without collapsing or falling over
Pockets, pockets, pockets
Well made, no Velcro!
What needs to be improved
I'd love to see a different flap clip option instead of the plastic squeeze style clip.
A bit of padding on the bottom would be nice.
Final thoughts
I have enjoyed using the Tom Bihn Maker's Bag. It's a well-made bag that is compact and much less bulky than the Timbuk2 messenger bag that I've been carrying for years, but it's still roomy enough to hold all my gear with enough room to spare for my lunch and other items. It has lots of pockets that keep my neat freak personality happy and it sits upright without falling over. For those reasons, it's become my new favorite daily gear bag.
Updates 03/12/19
I'm still really happy using the Maker Bag as my everyday bag. I thought it was going to be a little too small to hold all my gear and lunch but it's actually just right (Goldilocks ain't got nuttin on me). The bag material is slightly thin/floppy, so I'm curious what the ballistic nylon version feels like. But other than that, it's pretty much perfect.
Price: $130.00
Where to buy: Tom Bihn
Source: The sample for this review was provided by Tom Bihn.