We use affiliate links. If you buy something through the links on this page, we may earn a commission at no cost to you. Learn more.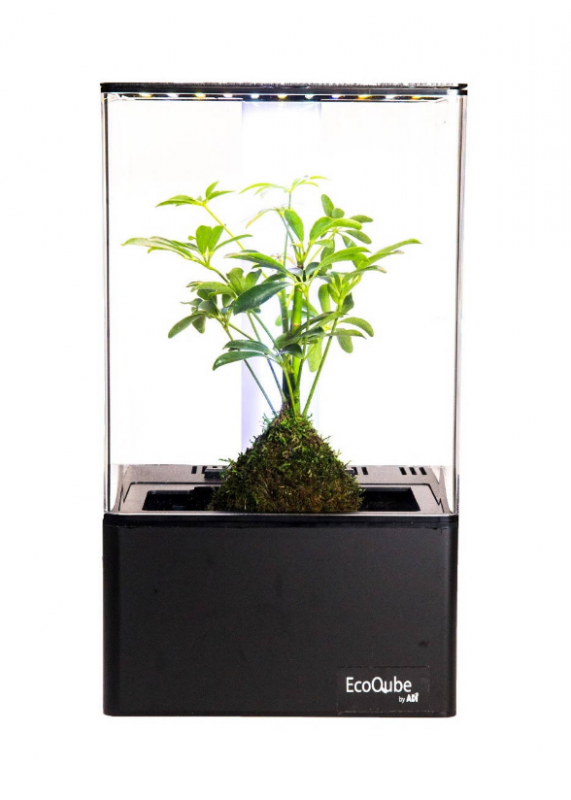 Working in an office cubicle can be a bit drab and I'm always looking for ways to liven it up a bit. The EcoQube Air does just that by providing a desktop greenhouse for you to grow and maintain your favorite plant while providing beneficial air quality improvements.
The EcoQube Air not only will oxygenate the air around you with the plant growth, but the base contains a HEPA filter and fan that will reduce mold and dust in your environment. Everything you need to grow the plant of your choice is included and it's maintenance free. The kit includes the plant medium and pebbles to put in your grow tray as well as the full-spectrum LED lighting, water pump, and filter. Since it is a closed system, the water will only need to be changed once per month.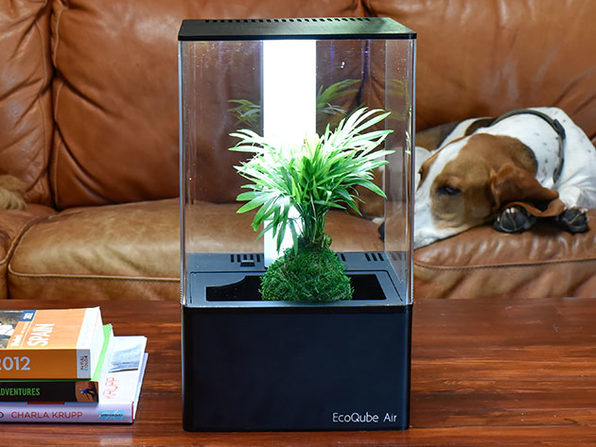 EcoCube Air is an ideal fit for those of us who don't necessarily have a green thumb or who would like the benefit of having a plant nearby without the mess and maintenance required to keep it alive. It will cost $199.99 from the manufacturer website, but can be found for as low as $179.99 on JoyUs.com.