We use affiliate links. If you buy something through the links on this page, we may earn a commission at no cost to you. Learn more.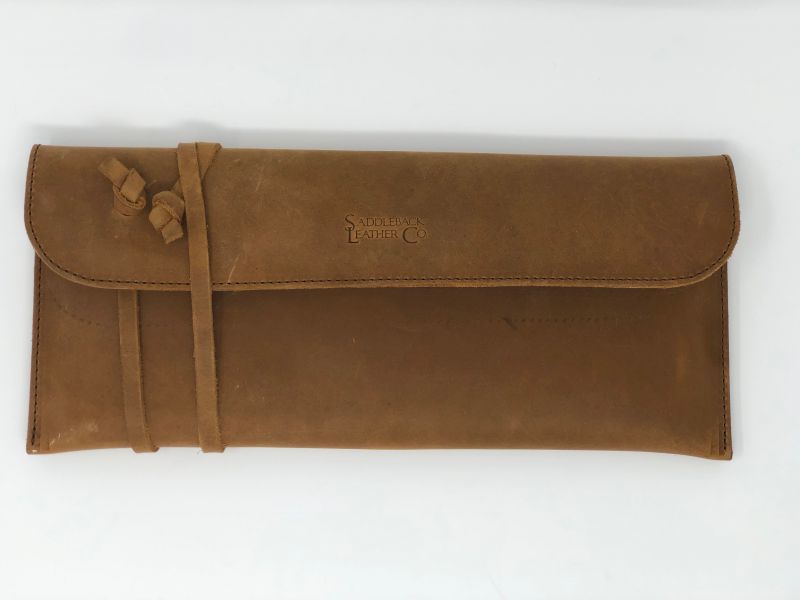 NEWS – Let's face it – in this "information age", most of us have become writers and editors. And, for better or for worse, this means having ready access to a keyboard. I carry one around in my bag most days, whether I think I'm going to use it or not, just in case, and that can lead to physical damage to the keys. Enter the fine folks at Saddleback Leather, who have produced a Leather Keyboard Case. (Isn't that a simple product name? How refreshing!) I was sent one in Tobacco color, but it's also available in Dark Coffee Brown, Chestnut, and Black. Let's take a closer look.
Note: Photos may be tapped or clicked for a larger image.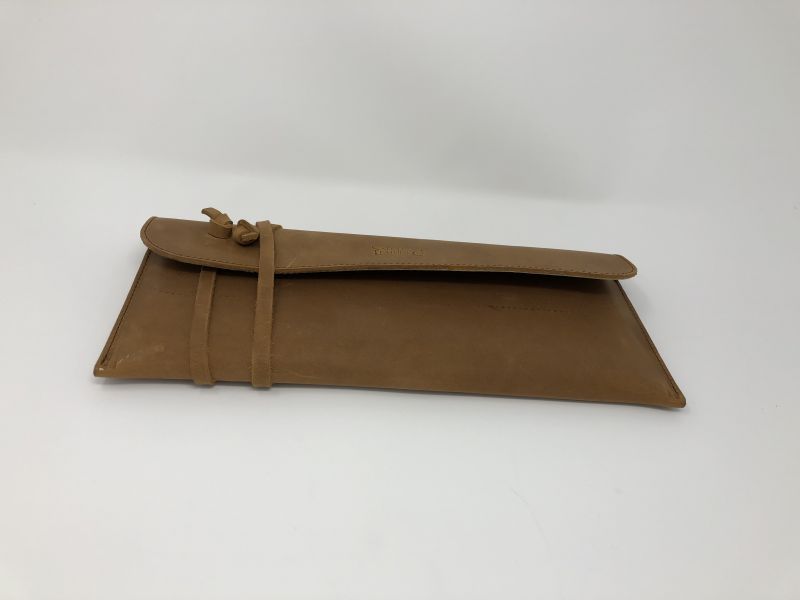 What is it?
As the name implies, it's a Leather case for your keyboard. A thick leather envelope with a flap, sized for a standard keyboard model, not the expanded one with numeric keypad and editing keys, this will hold the Apple Magic Keyboard, many Logitech keyboards (like my trusty K811) and models of similar size and shape.
What's in the box?
The leather case, threaded with a leather thong to hold the flap closed.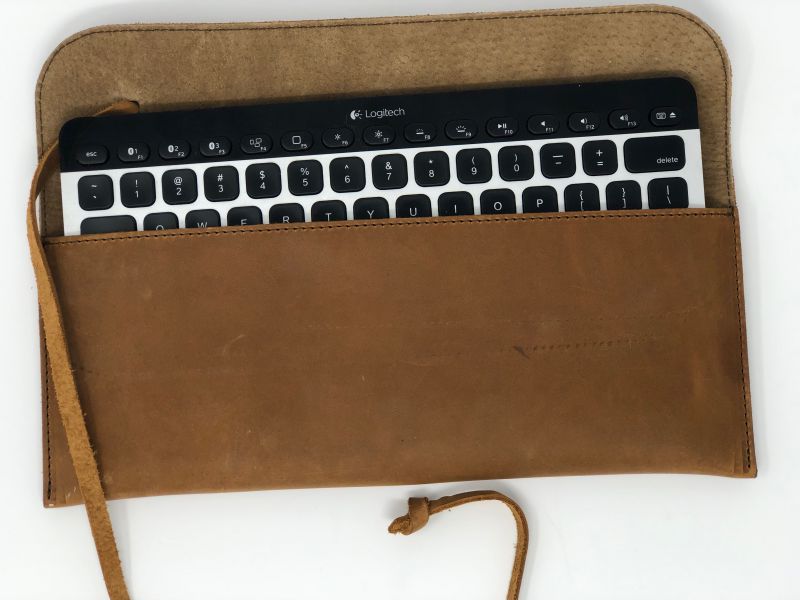 Design and features
This being a Saddleback Leather product, we know it's made from real leather. It's thick, nicely tanned and durably sewn. The outer cow leather is actually thicker than boot leather, and the pigskin suede lining is smooth, soft, and will be kind to your keyboard until the next human-machine interface comes along to replace it. Measuring about 12.5″ x 6″, the envelope has enough play between the folded sides to hold a device .5″ – .75″ thick. The flap is a generous 3″ drop.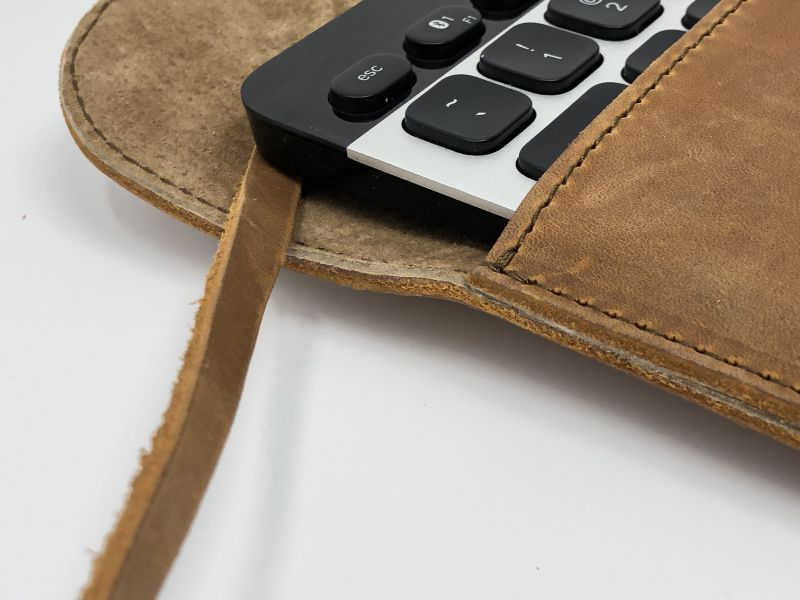 The case is constructed from a single piece of leather, folded around and stitched together to form a pocket with the flap coming up the back. The corners of the flap are slightly rounded, and all the edges are stitched with UV resistant marine-grade polyester thread. The keyboard is a snug fit, but the leather molds to the shape and loosens over time. The outer tanned surface will continue to develop that well-worn patina that good leather gains only with the passage of time and active use.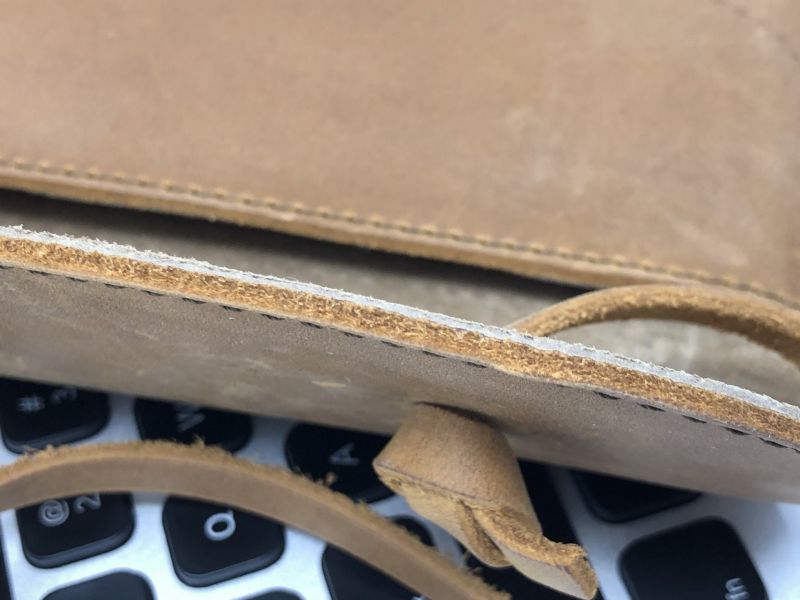 Minimal branding marks include the company name centered on the flap and a logo stamped into the bottom center of the back, just above the fold.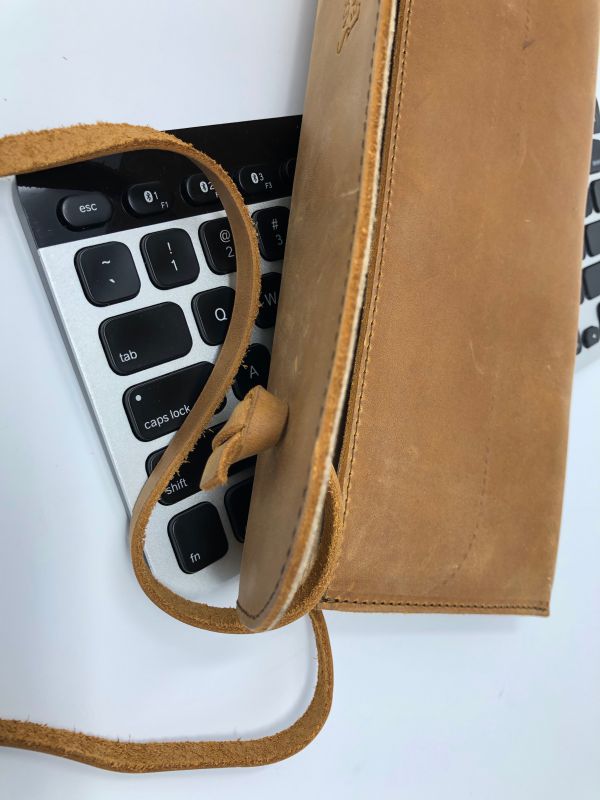 Performance
There have been numerous reviews here of Saddleback products, but it's pretty amazing to hold one for the first time. You can tell it's the real deal, and it's going to protect whatever you put into it for the ages.
It's quite tight when inserting a keyboard for the first few times, and the flap doesn't fold down flat. One almost wants to find a way to work it to make it softer and more pliable, like oiling the pocket in a baseball mitt. Just in the few weeks that I've used it, however, I'm starting to see the leather take the shape of the keyboard and lay flatter.
What I Like
The quality of the materials and workmanship are unrivaled.
There are no frills or attempts at making it more than it is – a simple sleeve for a keyboard.
What needs to be improved
I wish there was another closure other than the wrap-around thong.
Final thoughts
A lot of the folks whose work I read will mention their keyboards from time to time. Many of them have opined about broken keys, missing keycaps, and damaged charging ports from their portable keyboard being crammed into a bag with other bits of tech and daily life. The Leather Keyboard Cover should prevent this while making a statement to any who see it of attention to quality in materials and design. And, when the computer-to-brain implant is perfected, maybe you can use it for that foldable screen information appliance you'll replace your tablet with.
Price: $59.00
Where to buy: Saddleback Website
Source: The sample of this product was provided by Saddleback Leather company.