We use affiliate links. If you buy something through the links on this page, we may earn a commission at no cost to you. Learn more.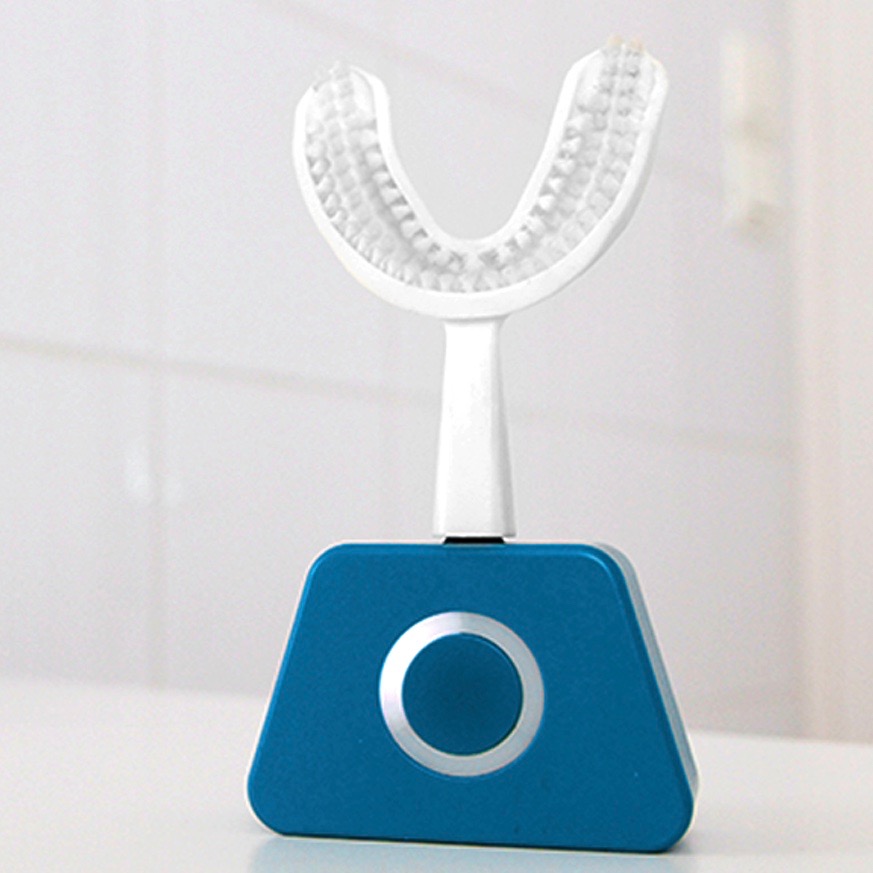 NEWS – It's a stretch to call this interesting device a toothbrush. It's more like a "tooth appliance" that you place in your mouth like a mouthguard for football or hockey. However, the Y-Brush caught my eye as a possible solution for consistently getting my 7-year-old son to actually clean his teeth. As of now, he often just stands in the bathroom, moving the brush around his mouth in a random fashion until the timer goes off.
Created by the French company FasTeesH from a successful Kickstarter campaign, the Y-Brush is marketed to medical professionals and home users. The Y-Brush is a combination of a "brush" (the Y shaped mouthguard portion) and a handle to which the brush attaches. The brush comes in four sizes that are designed to fit a range of people from small children to adults. The nylon bristles are angled at 45 degrees and are rounded so as to not be too hard on teeth or gums. The handle has three vibration settings so the user can pick the one that's most comfortable for them. Each handle can be used by multiple brushes. Unsurprisingly, FasTeesH recommends that each person have their own brush attachment.
To use, you put toothpaste (whatever kind you like) on the brush and simply bite down while making a chewing motion for 5 seconds. Once done, you flip it over and repeat the process for another 5 seconds. According to the FasTeesH, you only need a total of 10 seconds rather than the recommended two minutes, as all of your teeth are being brushed at the same time.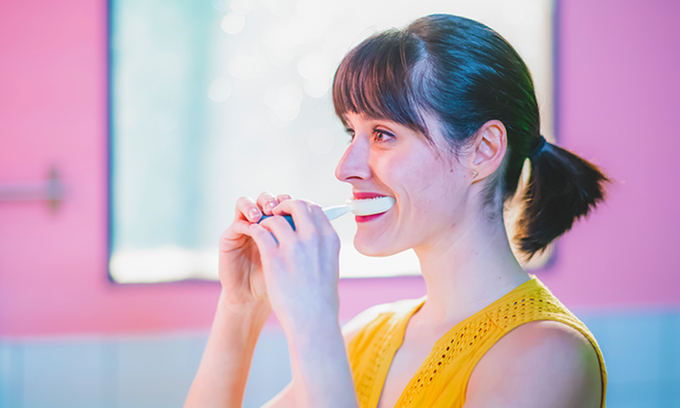 FasTeesH offers several Y-Brush packages designed to fit a number of users and family members. They also sell additional mouthpieces. The basic set up (called the Single Package) includes one of each of the following:
Handle
Brush
Charging Station
Storage stand
Toothpaste applicator
Other packages include multiple handles and brushes.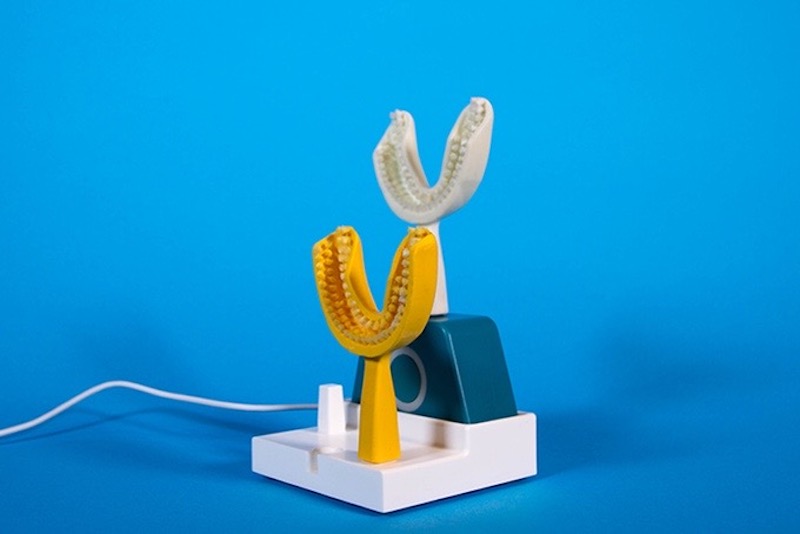 As of today, Y-Brush packages are available for pre-order from y-brush.com and are expected to deliver in April of this year. Prices start at $125 for the single package and top out at $299 for the Family+ package. It's worth noting that these appear to be introductory prices and should be expected to increase after launch.