We use affiliate links. If you buy something through the links on this page, we may earn a commission at no cost to you. Learn more.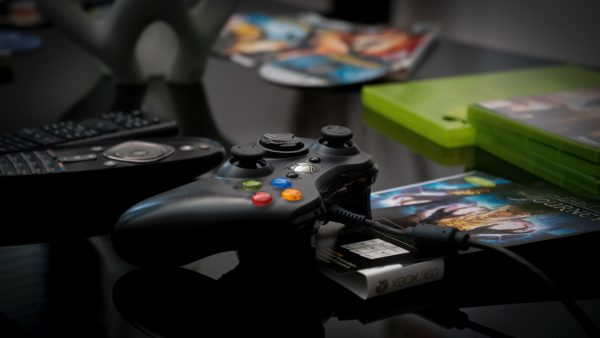 NEWS – People are already accustomed to streaming TV shows and movies, and Xbox is bringing that capability to games, too. There's no word yet on pricing for Xbox's game-streaming option — known as Project xCloud — but the brand plans to launch public trials of the service next year.
Open to Third-Party Developers
In June 2018, people who attended the E3 technology conference heard from Phil Spencer, Microsoft's vice president of gaming, that Microsoft intended to bring Xbox games to mobile devices. Project xCloud is the result of those efforts.
Early details indicate game developers could put content on the streaming service. That would mean people would not be limited to interacting with first-party titles. According to a blog post about the service, developers "will be able to deploy and dramatically scale access to their games across all devices on Project xCloud with no additional work."
The Mobile Availability Could Be a Competitive Advantage
The part of the quote above that references being able to use Project xCloud on all devices is significant. PlayStation Now is another major entity in the streaming game market. But, people who subscribe to that service can only interact with the content on a PlayStation 4 console or a PC.
Notably, more than a minute's worth of a YouTube video Microsoft released about Project xCloud discusses how its service will not be device-dependent. So, anyone in the world with a device capable of handling streaming content could use the technology.
Some Hardware Is Already in Place
Microsoft has some of the console hardware for Project xCloud installed in one of its data centers now. Moreover, the company broke down an Xbox console into its separate components. The purpose was to build a "blade unit" capable of hosting numerous Xbox systems simultaneously, as well as the necessary infrastructure.
Multiple Ways to Play
Besides being able to get engrossed in Xbox games on any device, people who use Project xCloud won't even need controllers. Indeed, one way to interact with the games is to connect a wireless controller to a Bluetooth-compatible device. Microsoft demonstrated that option in its YouTube video.
Information has also emerged about a game-specific, touch-sensitive overlay that allows playing the games controller-free. In that setup, buttons might appear on a tablet and respond when a person presses them, making that Project xCloud possibility particularly attractive for people on the go and traveling light.
Rumors and Speculation Are Rampant
Microsoft still needs to publicize crucial details about Project xCloud, such as the cost and the available library of games. Due to those unknown factors, people are weighing in with their thoughts rapidly. For example, some people think Project xCloud will not be fee-based and could target people who subscribe to Xbox Gold.
Such a subscription gives people access to advanced multiplayer games on their consoles. Some individuals think Microsoft might position Project xCloud as a free extra for Xbox Gold subscribers.
Also, Microsoft's answer to PlayStation Now is Xbox Live. It allows people to browse from an ever-growing library of games, then download and play them as often as they'd like. The prevalent assumption is that Project xCloud wouldn't replace Xbox Live.
What Sets Project xCloud Apart From the Pack So Far?
Despite the lack of concrete details, there is something exceptionally significant that differentiates Project xCloud from other offerings available from Xbox or otherwise: the ability to play on any device. It's not difficult to see how that benefit opens gaming to people around the world who can't afford consoles.
In India, for example, stores sell both consoles and games at a significant markup compared to their U.S. counterparts. Also, the country doesn't benefit from Black Friday sales that could make game equipment more affordable for a small window of time. It doesn't help that professionals in India earn less than people in numerous other countries, either.
But, if Project xCloud offers people the chance to access a library of games and never buy a console, a monthly rate for the service could make such entertainment affordable in India and elsewhere. It's worth remembering Playstation Now allows console-less playing, too, if people use their PCs.
Smartphones are especially ubiquitous, though, making the availability of Project xCloud on those devices seem like an undoubtedly positive point. One report predicts there will be 5.5 billion smartphone users by 2021. To put that another way, only 5.3 billion people in the global population can get running water.
Device Independence Could Accelerate Gaming's Appeal
It's too soon to say when Project xCloud will get its first paid subscribers or how much they should expect to get charged. However, being able to play Xbox games on any device could make them more accessible forms of entertainment, both for experienced gamers and the casually curious.
Photo by Arturo Rey