We use affiliate links. If you buy something through the links on this page, we may earn a commission at no cost to you. Learn more.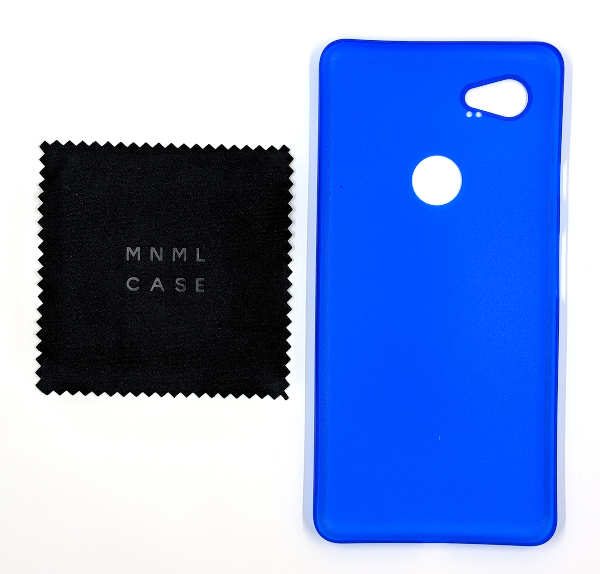 I prefer to use my phones naked. That's the phone, not me! 😉 Cases add bulk and cover up the phone's style. But, I also like to keep my phone protected and add some grip to it since a lot of phones these days are ultra slippery. One way to add a little protection and grip to a phone is to add a thin cover to the back. The folks at MNML Case sent me one of their 35mm thin covers for the Pixel 2 XL. Let's take a look.
What is it?
The Pixel 2 XL Thin Case from MNML is exactly that. It's a really thin case. .35mm thin to be exact. And it is available in 6 colors including the Really Blue version that they sent me.
Design and features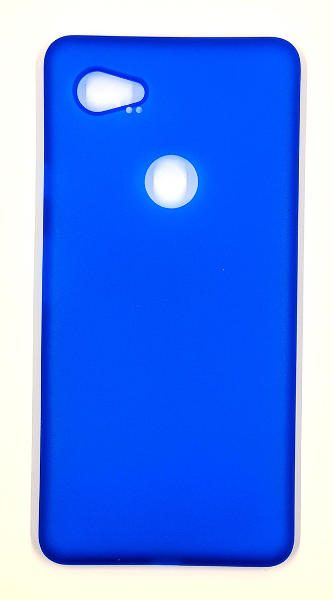 There's not a whole heck of a lot to say about this "case". It's basically a super thin piece of flexible plastic that snaps on the back of your phone.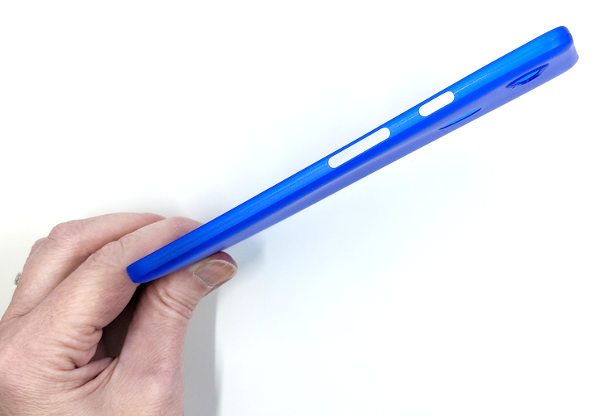 The case has cutouts for the power button, volume buttons, camera, fingerprint sensor, USB-C port, and microphone.

When it's snapped in place, it covers the sides and back without adding any extra weight or thickness to the case.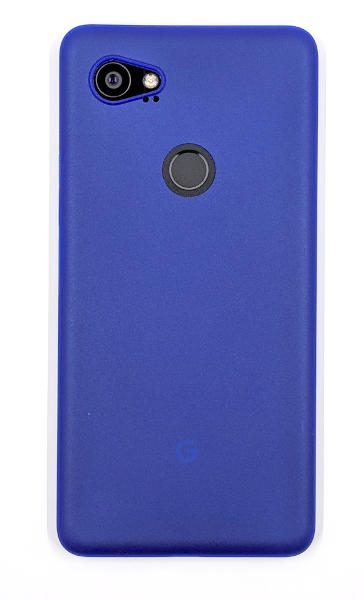 The MNML case also does not have any branding at all. This is a completely utilitarian style case. There's nothing flashy about it.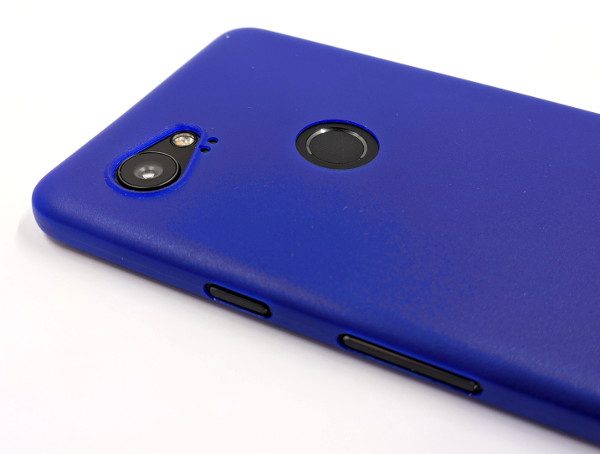 One nice feature is a lip around the camera lens that slightly higher than the lens itself, which adds a bit of protection when the case is on a flat surface.

The cutouts for the power button and volume buttons line up perfectly and since the case is so thin it doesn't hinder pressing the buttons.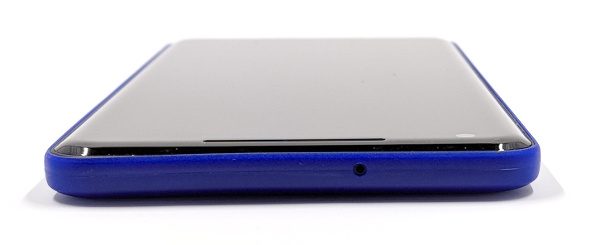 The MNML case doesn't affect your calls in any way either.
Although this case covers the corners and the back of the phone, it only adds the basic protection from scratches and knocks. I would not expect the case to offer any protection from falls.
What I like
I like that the MNML case is so thin that you will forget that it's there. I like that it adds a little bit of protection to the camera lens and it will keep the back of your phone from being a fingerprint magnet.
What needs to be improved
A lot of people like to add a thin case to their phone to provide extra grip because their phone is slippery. Unfortunately, I don't think that the MNML case improves the slipperiness of my Pixel 2 XL at all and it might be just a little bit more slippery than without it. I really wish the MNML case had more of a rubberized coating that would improve the grip.
Final thoughts
The Pixel 2 XL thin case from MNML adds zero bulk and some basic protection from scratches to the back of your phone, but that's about the extent of it. If that's all you desire for your Pixel 2 XL, and your budget is small, the MNML case isn't the worst choice that you can make, but I think there are better choices if you don't mind paying more. You can check out my favorite gear page to see my current favorite Pixel 2 XL cover.
Price: $14.99
Where to buy: Amazon
Source: The sample for this review was provided by MNML.