We use affiliate links. If you buy something through the links on this page, we may earn a commission at no cost to you. Learn more.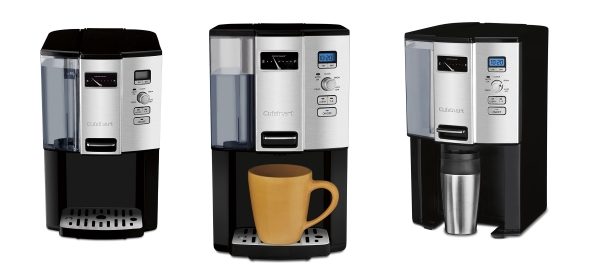 If you are anything like me, your work day has to start with a cup or two of coffee. I particularly like the French Vanilla flavor, and everyone in the office knows when I get to work in the mornings, because of the great aroma of that Folgers French Vanilla ground coffee. They have become so accustomed to the scent that I can never pretend to be at work when I am not. This custom has evolved into a responsibility on me, to make coffee for several of my co-workers every morning, and has forced me to look at coffee makers that may work better than my current one.
My research has led me to a few, and today I am looking at the Cuisinart DCC-3000 Coffee-on-Demand 12-Cup Programmable Coffeemaker. That name alone is a mouthful. This coffeemaker touts an on-demand system that dispenses one cup at a time, and up to 12 cups for each filled water reservoir. As folks grab cups of coffee, there is a gauge that shows how many cups are available, and in my case it would indicate how much closer we are to the main event fight for the last cup. A nice feature is the included charcoal water filter that makes sure that each cup of coffee tastes great, and with the programmable shutoff and the self-clean functions, it will be ready at every moment for the next brew and eventual fight.
If you would like to take a closer look at the features of this coffeemaker, or if you decide to purchase one, you can head over to Amazon and check it out. It is available for purchase for $79.34.