We use affiliate links. If you buy something through the links on this page, we may earn a commission at no cost to you. Learn more.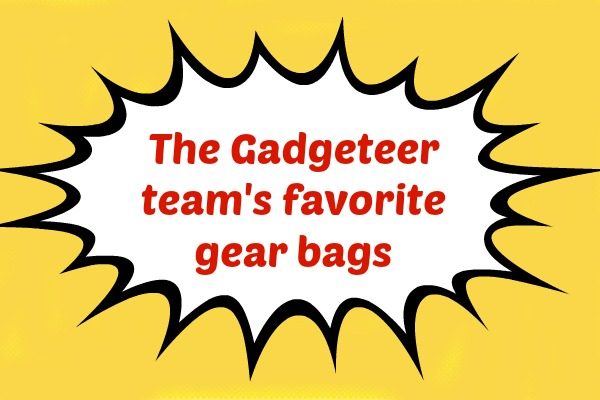 Welcome to part four of our on-going series where we tell you about the gear that we use on a daily basis. Today we have the favorite gear bags for four more of the Gadgeteer team including yours truly. Let us know if you enjoy these types of posts.
Also read:
The Gadgeteer team's favorite gear bags (part 1)
The Gadgeteer team's favorite gear bags (part 2)
The Gadgeteer team's favorite gear bags (part 3)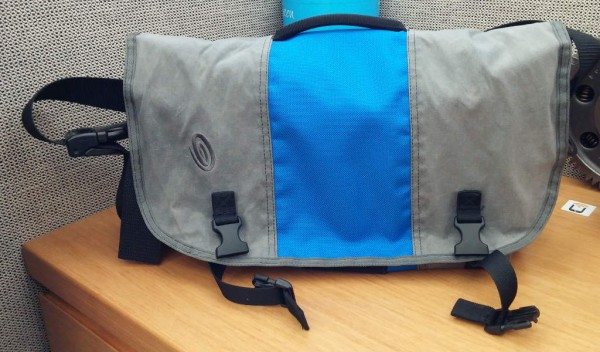 My favorite style of gear bag is a messenger bag and the brand that I've been carrying for years is Timbuk2. I've had four Timbuk2 bags and the one I've been carrying every day for 5 years or more is their custom laptop messenger.
The Timbuk2 bag has been on my favorite gear list for the entire time I've had it, so it's not really news. So I thought I'd also talk about a surprising little bag that I decided to take with me on vacation this year.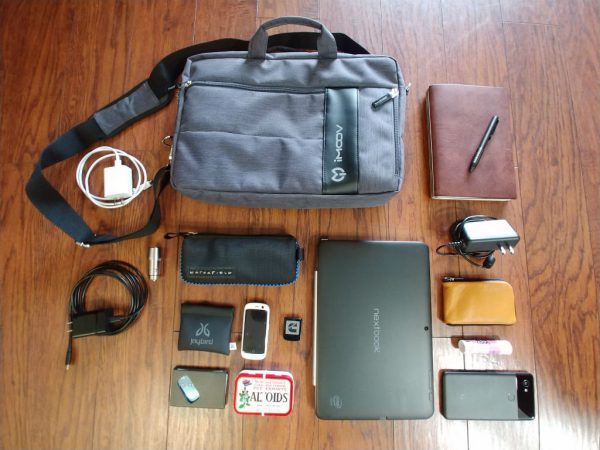 This bag isn't even a bag that you can buy by itself as far as I know. It came with a sample of a lap desk for a crowdfunding campaign. When I was packing for my trip, I knew I wanted to keep the tech at a minimum level so I wanted a smaller bag than I usually carry. I saw this one in my closet o'bags and was very pleased when it could hold all my gear without bulging or cutting off the circulation in my shoulder.
It even has a pass-through for a rolling luggage handle which is always appreciated when trying to maneuver multiple bags through the airport. Now I want to find a nicer version of this bag without the iMoov logo and with nicer internal pocket construction. This one has thin satin material which feels a little flimsy (cheap), but having said that, so far it's not torn or frayed.
My favorite gear bag is the Serbags Army Courier Messenger bag I reviewed four years ago.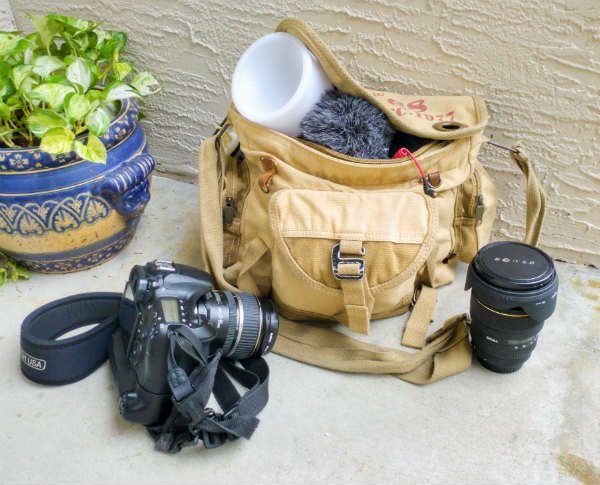 I love this courier messenger bag. Since the day I received it I used it as a camera bag that I take with me on all my photo shoots and assignments. I received this bag at the end of January 2013 and I haven't stopped using this as my main camera bag. I really like the ease and convenience when I need to grab a lens or flash, battery, or earplugs like when I am shooting concerts.
I can reach in this messenger bag without looking and grab what I need. I just like having a messenger bag at my side during my shoots. If I had worn a backpack it would take too long for me to grab a piece of equipment since I would have to take off the backpack, put it down in front of me, unzip the bag and find what I need. Obviously, I would miss a shot. With what I do, speed is a huge factor. This bag has taken a beating in the last 4 years. Even though it has some small signs of wear and tear, the bag is still going strong.
With the Serbags messenger bag, I can literally have my camera in one hand and have the other hand reaching into the bag and retrieving the equipment I need, all at the same time. It is very convenient to have the bag on my hip.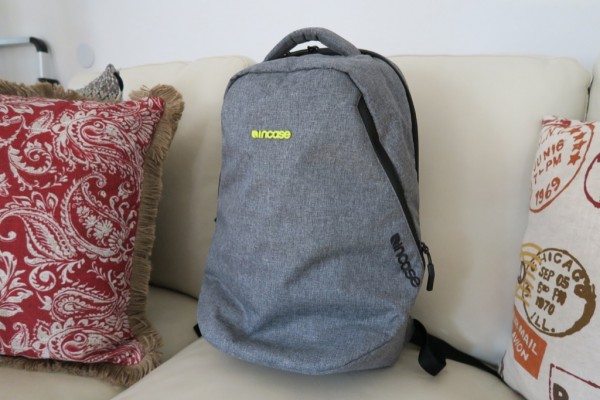 I've had a couple of bags since I reviewed the Incase Reform backpack, but I keep going back to this to hold all of my gadgets! I work in the city now, so it can fit all of the stuff I pack into it, including my laptop, wallets, water bottle, notebook, and reading book. I love how sleek it looks in heather grey with yellow logo and black trim. The details such as zippers and straps have held up incredibly well. It's been through rain, snow, sun, and keeps it shape. I've received many compliments, and it's nice how gender neutral it is. Anyone can use it, and it will last for a long time!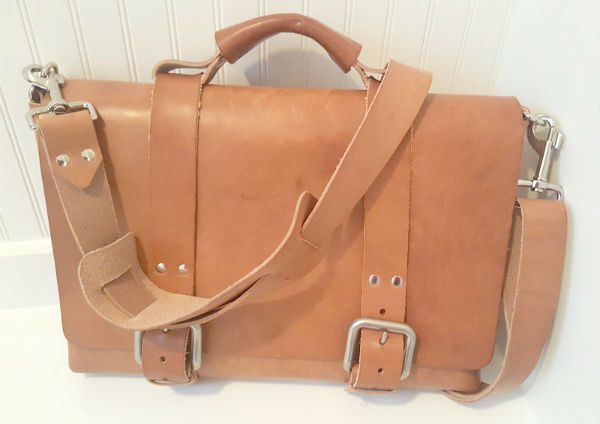 This is the last review that I did, and I have used this bag on a daily basis ever since. It is the Mr. Lentz leather briefcase. It looks awesome and it makes me look awesome.
The 2 pockets on the inside keep my pens, flash drives, cables, etc, from rolling around in the bottom of the bag. Also, the buckles are adjustable and allow me to tighten it up or loosen it depending on my needs. And did I mention that it makes me look good? 🙂 Ha!
Also read:
The Gadgeteer team's favorite gear bags (part 1)
The Gadgeteer team's favorite gear bags (part 2)
The Gadgeteer team's favorite gear bags (part 3)