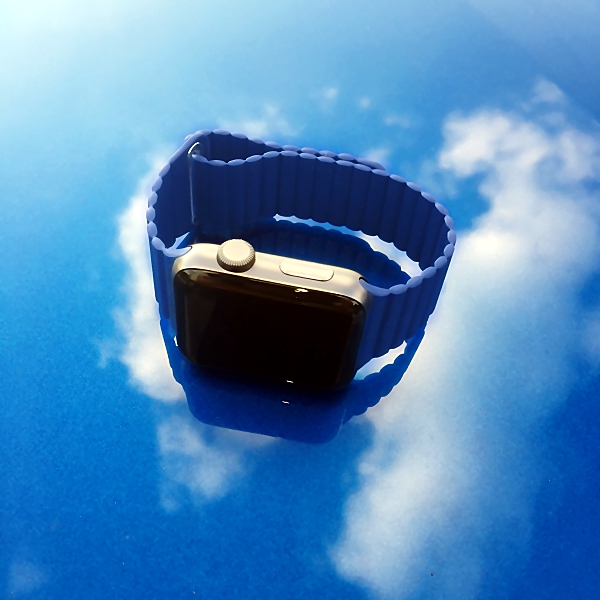 I recently went thru my Apple Watch Band collection and one thing really stood out, all the bands I own are either black, grey or a combination of the two. Not that there's anything wrong with that, however, I felt the need to add a little color to my collection. Casetify's Magnetic Apple Watch band allowed me to do that in a simple and stylish way.
I was given a choice to review several different styles of Casetify Apple Watch bands. The reason I chose this particular band was its magnetic loop design. No more fussing with snaps or buckles. The band simply loops around your wrist. I chose the blue band because it's my favorite color. But if you don't like blue there are three other colors to choose from. They include red, black and grey. And the price is a reasonable $50.
The Casetify Magnetic Apple Watch band arrived packaged in a nice white box. Inside the band was nicely displayed on a velvet cushion and there was even a nice "Thank You for your purchase" card inside.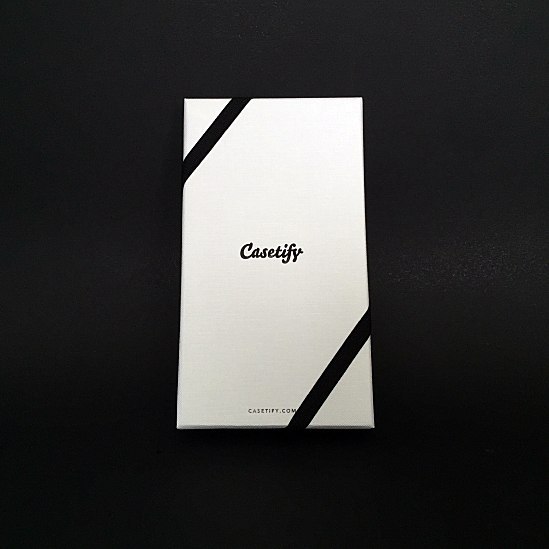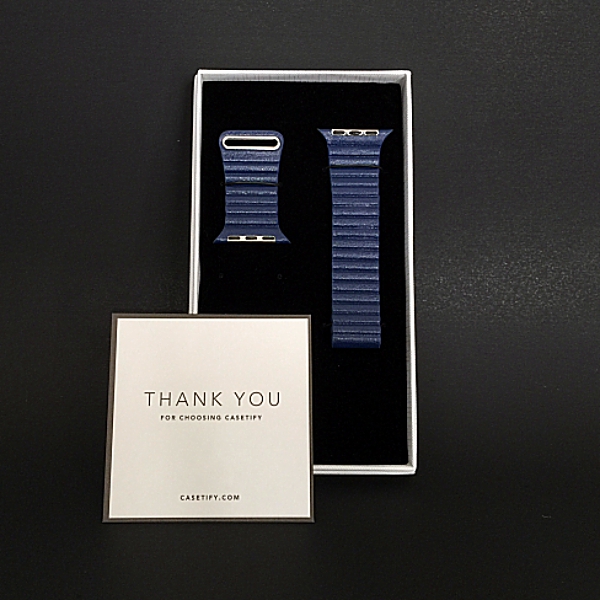 Attaching the band to the Apple Watch is easy. Using the bands built in adaptor simply slide the band into the Apple Watch until it clicks into place. It also makes it easy to quickly switch to another band.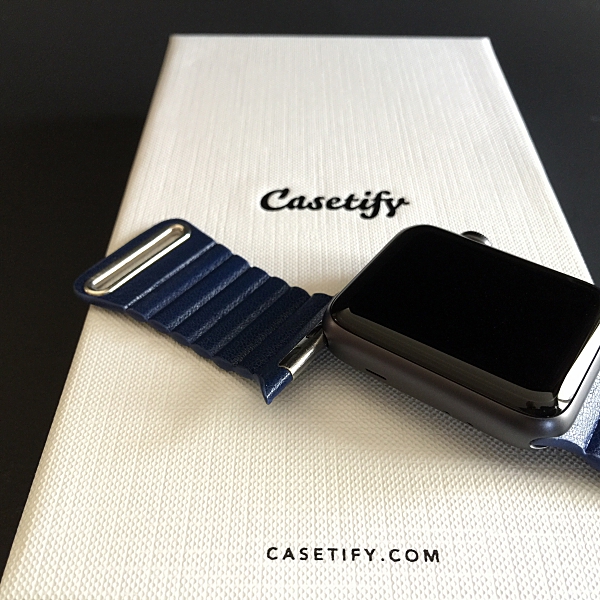 Once on, the band's seamless design makes it very comfortable to wear. It's lightweight, soft and comfortable against my skin, definitely designed for all-day wear. The band's magnet is surprisingly strong, it never felt like it was going to come undone or fall off my wrist.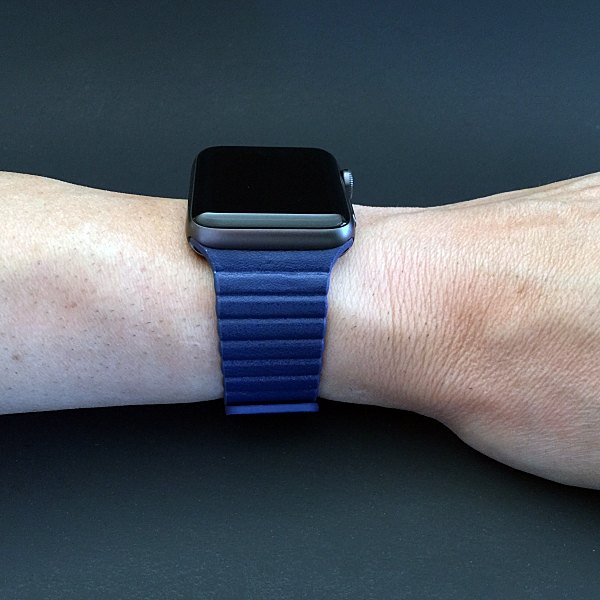 The loop design allows you to adjust the band to precisely fit your wrist. Perfect for when you're in a rush to put on and take off your watch. And since there are no snaps or buckles the band lays flat against your wrist, giving it a clean elevated look. Perfect to wear for just about any occasion.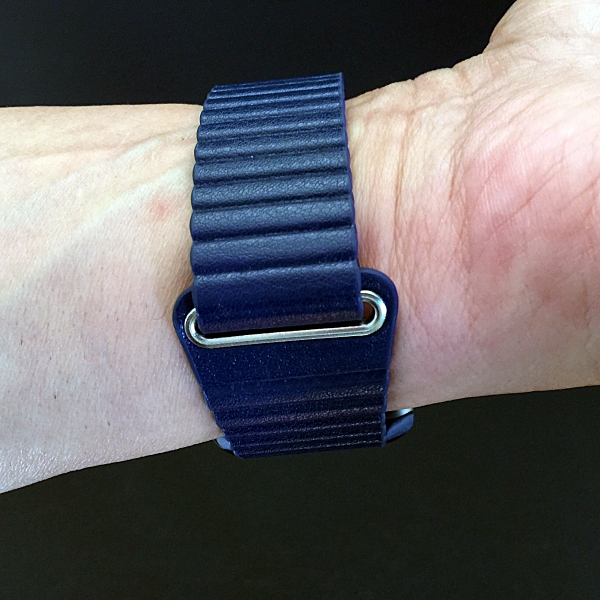 Casetify doesn't specify what the band is actually made of, but it does do a very good job of mimicking the look and feel of genuine leather. My only concern with it not being leather is how well the band will wear over time.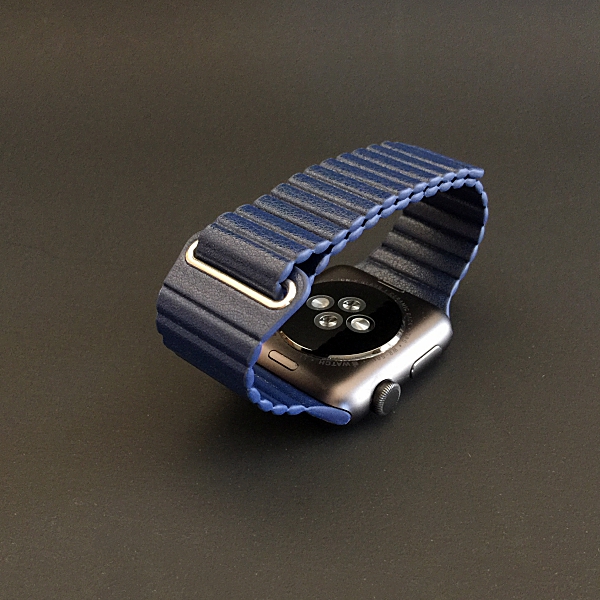 I really like the Casetify Magnetic Apple Watch band. It's truly one of the most comfortable Apple Watch bands I've ever used. The combination of its simple, yet luxurious looks and the ease of the magnetic loop design make it a great Apple Watch band. Plus it injected just a little bit of color into my otherwise drab Apple Watch Band collection. Thank you Casetify.
The Casetify Magnetic Apple Watch Band is designed to precisely fit both the 38mm and 42mm Apple Watch and is available for $50 through casetify.com.
Source: The sample for this review was provided by Casetify. Please visit their site for more info and to purchase.