We use affiliate links. If you buy something through the links on this page, we may earn a commission at no cost to you. Learn more.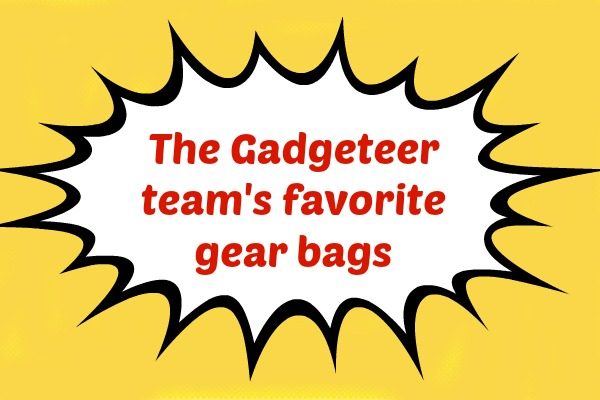 Welcome to part one of an on-going series where we tell you about the gear that we use on a daily basis. Today we have the favorite gear bags for five of our writers here on the Gadgeteer team. Enjoy!
Also read:
The Gadgeteer team's favorite gear bags (part 2)
The Gadgeteer team's favorite gear bags (part 3)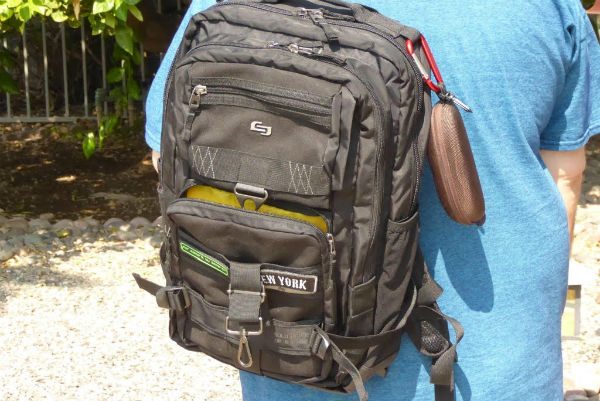 My current gear bag is the Solo Altitude backpack. I reviewed this backpack in April and love it for traveling, the reason I wanted to review it. This pack is small enough to carry as a personal item so I can bring my rolling carry on bag with me when I fly. With room for my iPad and all the other electronic gear I cannot seem to leave home without the Solo Altitude backpack has and is serving me well.
Read Larry's review of the Solo Altitude backpack.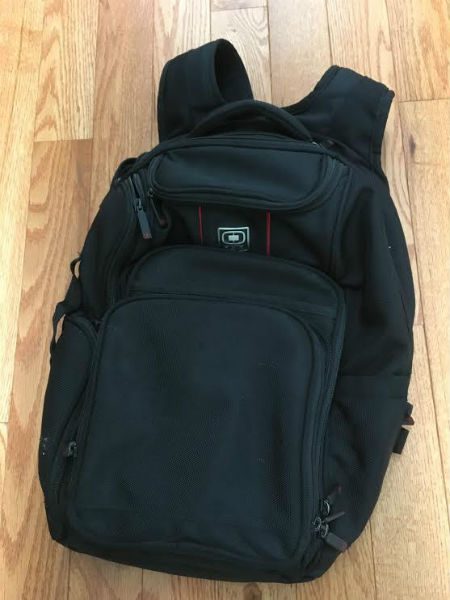 Here's my go-to gear bag, an Ogio TP-8. I use this bag for a number of reasons – pockets. There are more pockets on this bag than most others I've found. This allows me to compartmentalize my needs. Things I use on a flight (like tickets, USB cable & earphones), are in one pocket. Stuff I might need on arrival (umbrella, sunglasses, folding clothes hanger) are in another. Keeping things separated by activity means I don't have to dig through layers to grab something buried at the bottom of the bag, spilling contents and potentially losing something important.
The bag is relatively inexpensive but has held up well on multiple international trips, often times, being my only luggage. Unfortunately, Ogio no longer makes this bag but has a similar replacement in their Renegade RSS.
It's constructed of ballistic nylon with tough zippers. There is even a side-mounted panel permitting the bag to be carried briefcase-style, handy for boarding and leaving aircraft. Anyone who has flown and sits in an aisle seat has been pummeled by passengers who insist on wearing their backpacks, swinging back and forth looking for seat 37F.
The padded laptop compartment in the rear accommodates 15.6″ laptops, or a few shirts and pants ?. Internal pockets abound making keeping smaller items contained and in their places when needed.
I've carried a multitude of other bags in the past, but so far, I think the Ogio TP-8 has been one of the better ones.
It doesn't appear that this bag is still available, but you can browse through other OGIO bags on Amazon.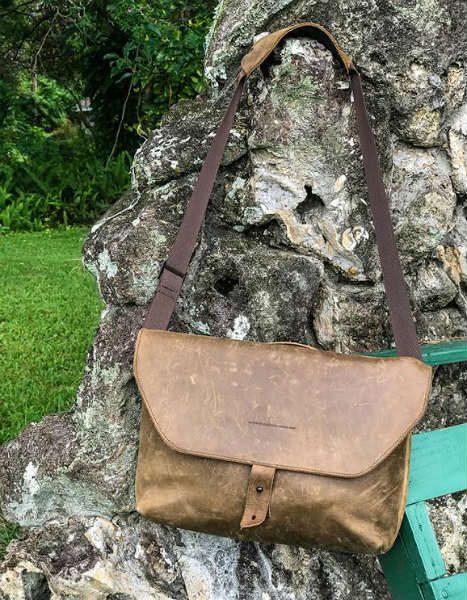 Although I've been a fan of Waterfield bags for a few years, it was their Maverick Laptop Messenger Bag that truly made me appreciate how beautiful and practical a bag can be. The all-leather Maverick has a classic elegance in its simplicity. It won't hold as much as a backpack and it's size required me to edit some of the stuff I was carrying around, but I'm now much better for it. Since my review, the bag has weathered and the marks and scars on the leather from daily use just add to its beauty.
I've gone from carrying just a few items to over-stuffing it, but the Maverick's interior shows no signs of wear and tear. My only regret is not getting the larger version, but I've learned to adjust. I've told people at my office that the more I use this bag, the more I like it.
Although the Maverick messenger bag is a bit pricey, the years of use it will deliver makes it a bargain. This may be the best bag Waterfield makes.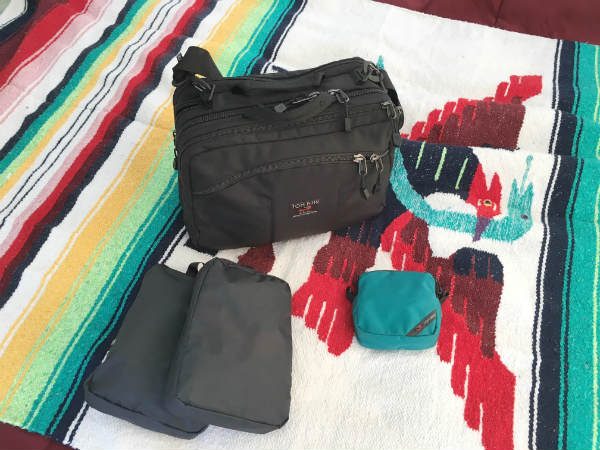 The Tom Bihn Stowaway is a multitasking marvel. The pocketing and organization are so good, you won't believe how much stuff this tiny bag can swallow. It switches effortlessly from your mobile office to your ideal travel companion and converts to a backpack when you need both hands-free. Look for my full review coming soon!
You can read more about the Stowaway at tombihn.com.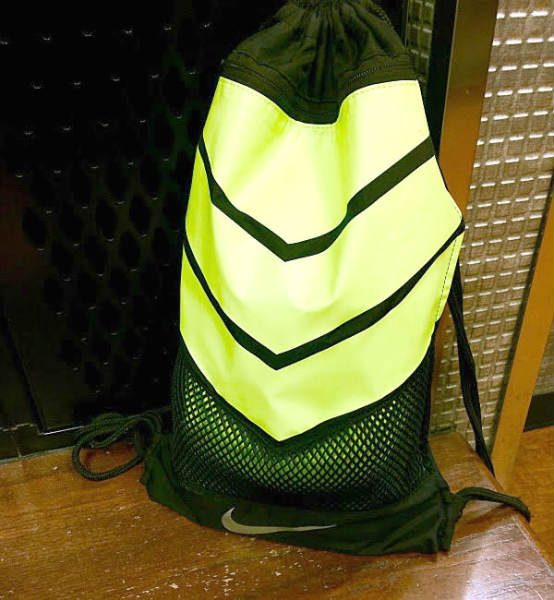 I don't own a gear bag (I need to get on that), however, I do have a bag that I love to use when going to the gym. My Nike Vapor Training gym sack. I was sick of carrying a large oversized duffle bag to the gym and this bag is the perfect size. It's water resistant and has a zipper pocket on the front, perfect for carrying my keys and lock. The drawstring closure gives me quick easy access to the main compartment and also allows me to wear the bag like a backpack. Inside there's a divider that gives me 2 separate compartments for my stuff. I'm so glad I purchased this bag and when it wears out I won't hesitate to buy another.
You can order one from Amazon for $26.99.
Also read:
The Gadgeteer team's favorite gear bags (part 2)
The Gadgeteer team's favorite gear bags (part 3)