We use affiliate links. If you buy something through the links on this page, we may earn a commission at no cost to you. Learn more.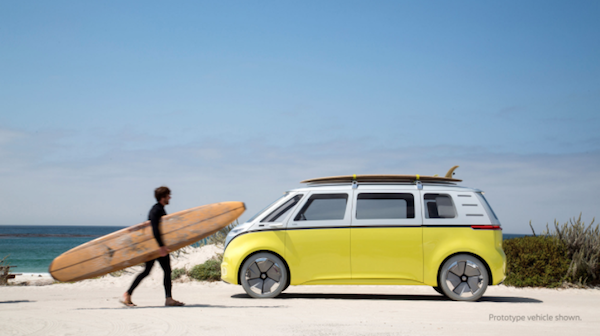 After years of rumors and speculation, it's now official: Volkswagen has announced that the Microbus is coming back! While the new edition clearly pays homage to the funky style of the original icon, it's a completely new and award-winning design that emphasizes versatility and the latest in integrated technologies. It will also be an all-electric vehicle. 
Production is not scheduled to begin until 2019 with release to the public in 2022, so we don't know a lot of detail about the final configuration and pricing… but the concept prototype looks amazing. I'm also digging the modular customization and innovative interior layout. We'll see how much of this makes it into the final production version! What do you think?
Check out the press release at the Volkswagen web site for more details and a whole bunch of press photos.