We use affiliate links. If you buy something through the links on this page, we may earn a commission at no cost to you. Learn more.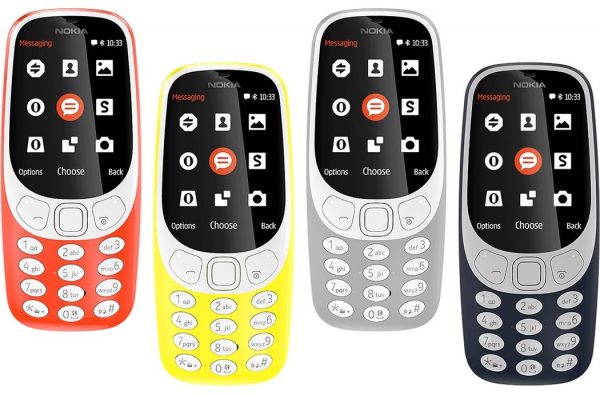 Here's your chance to grab a rejuvenated slice of cell phone history. The iconic Nokia 3310 candy bar style cell phone is coming back in a 3G flavor on October 29th and sports a 320×240 display, a 2MP external camera and 16MB (that's megabytes, remember those?) of internal memory. It's compatible with GSM carriers, so AT&T and T-Mobile. It's also compatible with GSM SIM Kits for Cricket Wireless, Tracfone, Net10, H2O, GoPhone and Simple Mobile. 
And get this, it even plays Snake.
Naturally, the battery life in this thing is legendary compared to most modern smartphones… 22 hour talk time. Remember not having to charge your phone for days on end? Me too. I'll take my iPhone any day — it's a fair trade to be able to text with a full keyboard and all those other wonderful modern conveniences.
But if you're looking for a good emergency phone or something to use while traveling abroad… or you simply use a cell phone for what it was originally invented for, you know, talking, then this might be a great option for you.
The phone is now available for pre-order at Best Buy for $59.99 and launches on October 29, 2017, and comes in black, red, yellow or blue.