We use affiliate links. If you buy something through the links on this page, we may earn a commission at no cost to you. Learn more.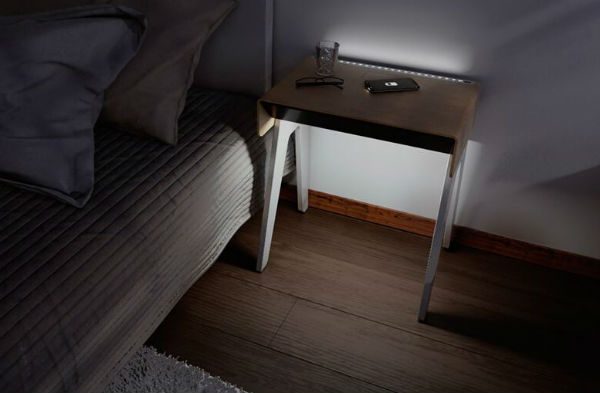 I have a TYLT VU wireless charger on my nightstand, but I'd trade the TYLT for the Curvilux Smart Nightstand in a heartbeat because it's not an ordinary bedside table. 
It might look like a grade school desk, but the Curvilux Smart Nightstand features a locking drawer that's controlled with your smartphone, a wireless charging area on top for Qi compatible phones, and USB ports for devices that don't have wireless charging built-in.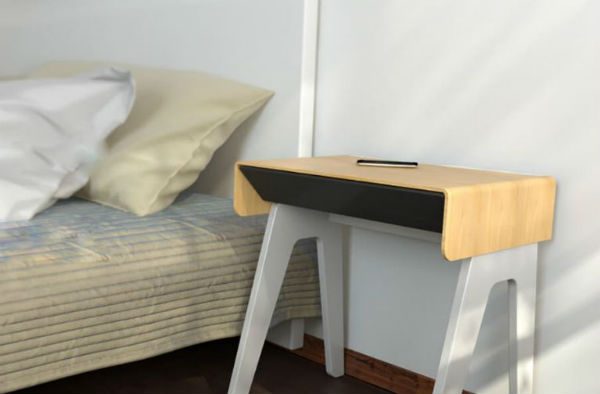 The Curvilux also has a built-in Bluetooth speaker and LEDs that slowly brighten to mimic a sunrise to help you wake up more naturally in the morning.
The table also senses when you get out of bed in the middle of the night and turns on a downward shining light to help you find your way back to bed in the dark.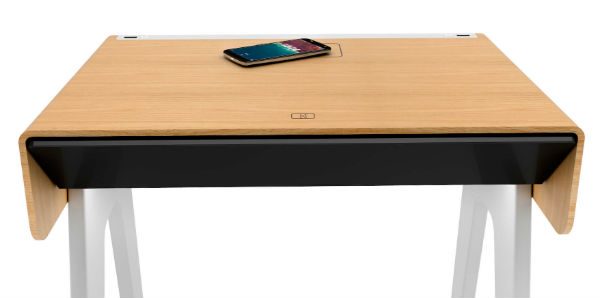 The Smart Nightstand is available in black or white You can read more about and order the Curvilux Smart Nightstand for $299 by visiting curvilux.com