We use affiliate links. If you buy something through the links on this page, we may earn a commission at no cost to you. Learn more.

I have reviewed (more than) my fair share of dashcams and radar detectors over the past few years. All of these devices require power in a relatively inconvenient place in your car. Typically these devices are installed up near your rearview mirror. Few automobiles have a 12V or USB port anywhere near that location. Running or hanging power cables from your 12V port to your rearview mirror can be a time-consuming hassle or dangling eyesore. I have been searching for a solution for a while now and the SimpleUSB Automotive 12V to USB Adapter seems like a quick and easy DIY project to make this happen.
The SimpleUSB adapter is a pretty simple device, designed to tap into a majority of powered rearview mirrors and provide enough juice to power most automotive-centric USB devices (aka radar detectors and dashcams). The SimpleUSB adapter is meant for those brave enough or those who enjoy DIY projects.
What's included: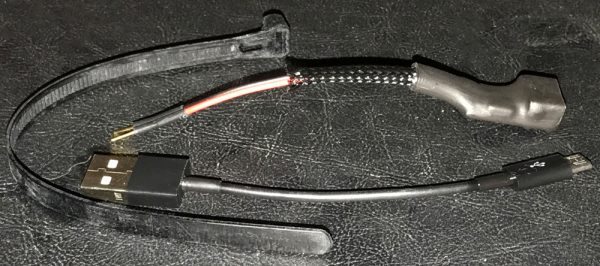 SimpleUSB Automotive 12V to USB Adapter
3″ microUSB cable
Zip-tie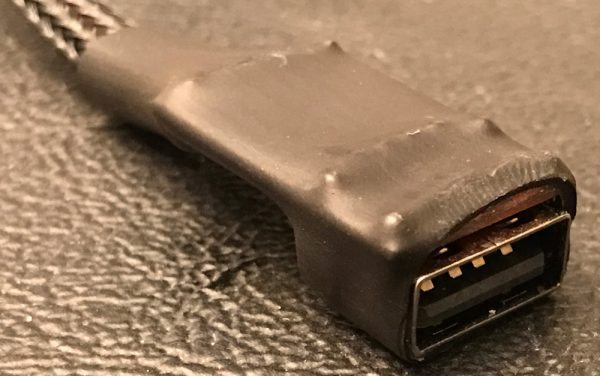 The USB end of the adapter is heat-shrink wrapped to hold and protect the electronics powering/controlling the port.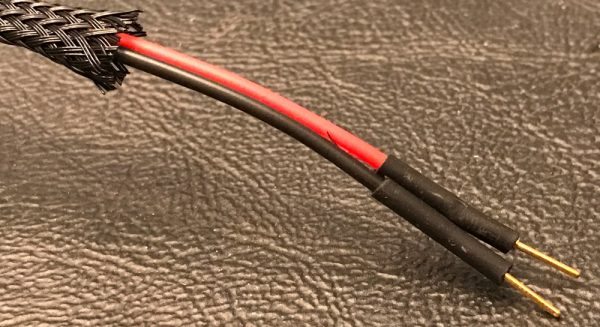 The prongs are designed and sized to be inserted/slipped into the back of your powered mirror's wire harness, the red into the switched 12V power and the black into the ground. The prongs, wires, and assembly wrapping is all pretty mediocre quality but do get the job done.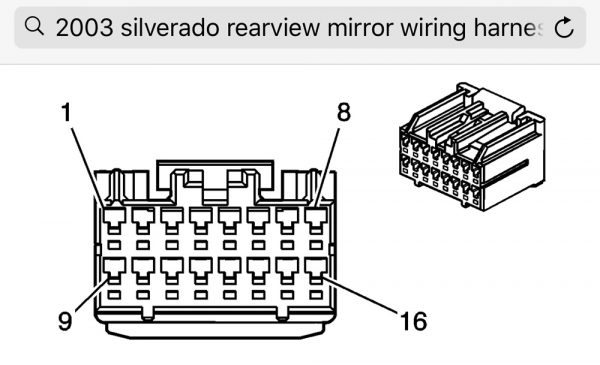 The only difficult part of this whole process was figuring out which wires to tap into. My old truck was pretty top of the line back in its day and the rearview mirror has OnStar, exterior temperature, compass direction, dimming, and various other LED indicators. Which means it has a relatively complex wiring harness that plugs into the back of it. But with a bit of Googling and internet surfing, I found that the switched power was wire 13 and the ground was wire 8.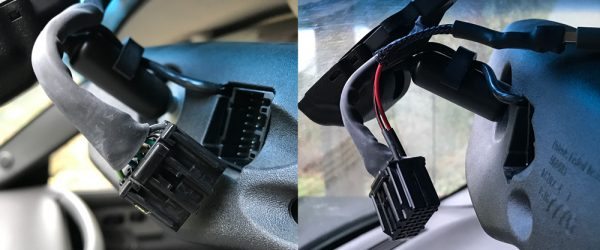 Being the tech-smart Gadgeteer I am, I test drove the connection points to make sure they provided the power needed to run the VicoVation dashcam I wanted to install. It worked first try…but I was worried the entire time that the fragile metal prongs would snap off as I was getting everything dialed in.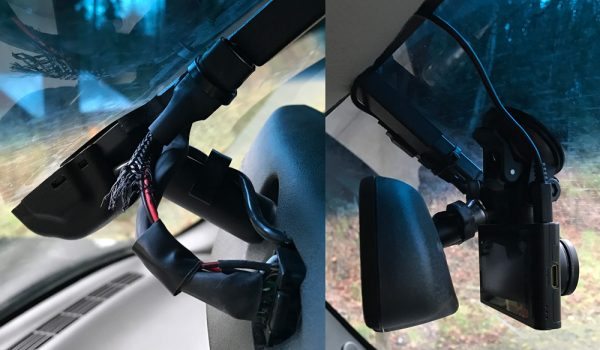 I used better zip-ties, double sided tape, and electrical tape to ensure the SimpleUSB Automotive 12V to USB Adapter was securely installed. I was definitely careful on how tight I synched down the zip-tie due to the very breakable electronics surrounding the USB port. But once everything was anchored down and the mirror angled back in place, there shouldn't be any real stress on the setup. Though I may add more electrical tape but that is just me being AR. Here you can see the VicoVation Vico-MF3 dashcam installed. The 3-inch microUSB cable included with the adapter was too short, so I used a spare 6-inch one that I had laying in a drawer.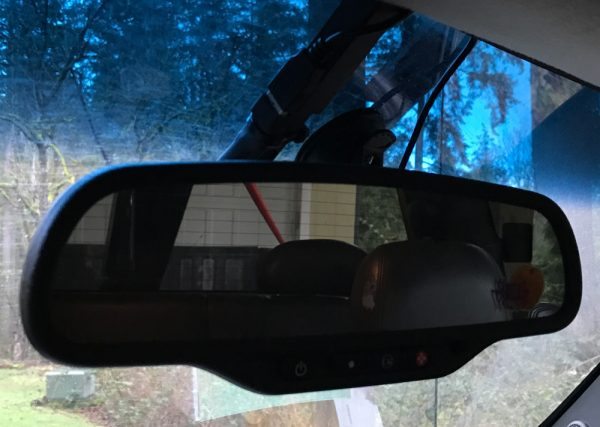 Even though the SimpleUSB Automotive 12V to USB Adapter build quality is less than ideal and the prongs are a bit fragile, it gets the job done. Overall, I am very pleased with my DIY effort. I have been meaning to install something like this in my truck for ages now. Having a power port near my rearview mirror will make setting up devices like dashcams and radar detectors far easier than running wires or putting up with the unsightly tackiness of dangling power cords.
Source: The SimpleUSB automotive adapter used in this review was purchased from Amazon with my own funds.


Product Information
Price:
$26.50
Retailer:
Amazon.com
Requirements:
Pros:

Compatible with most powered rearview mirrors
Easy installation
Does not require routing of bulky wires to fusebox or 12V power port
Does not require removal of trim or headliner during installation
Is able to power most car USB devices

Cons:

Mediocre build quality
Only works with powered mirrors where the harness/wires are accessible