We use affiliate links. If you buy something through the links on this page, we may earn a commission at no cost to you. Learn more.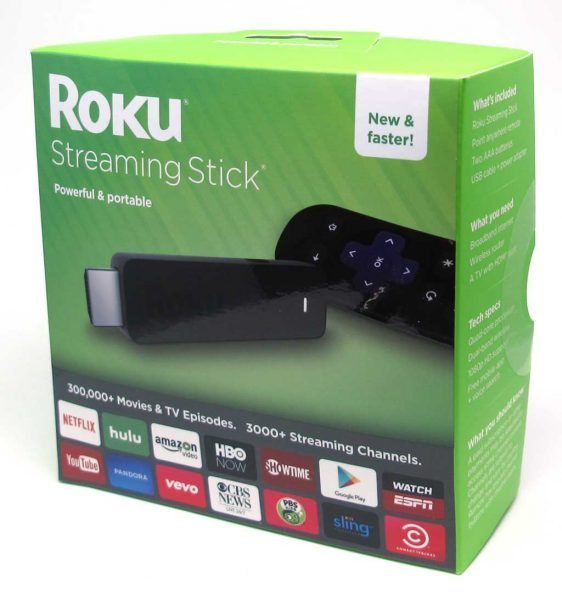 I've been using a Roku device for several years to stream Netflix, Amazon Prime and Hulu content to my non-smart 55″ Samsung TV in my living room. We use the Roku pretty much every weekend to watch movies or binge watch various shows like Friends, Orange is the New Black, Grace and Frankie, and others. I've not had any complaints about my 5-year-old Roku 2 XS device, but when the folks at Roku asked me if I would like to do a review of their newly updated Roku Streaming Stick with 8x more processing power than its predecessor, I happily agreed to give one a try.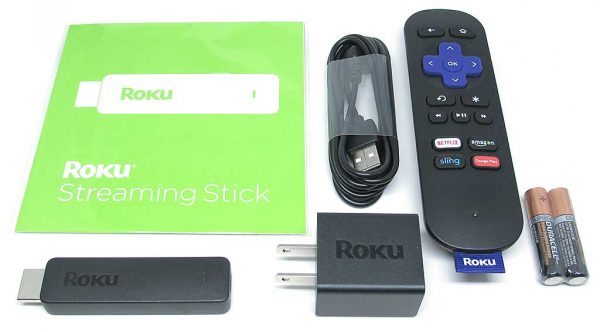 What's in the box?
Roku Streaming Stick
Micro USB cable
AC adapter
RF Remote
2 AAA batteries
Instructions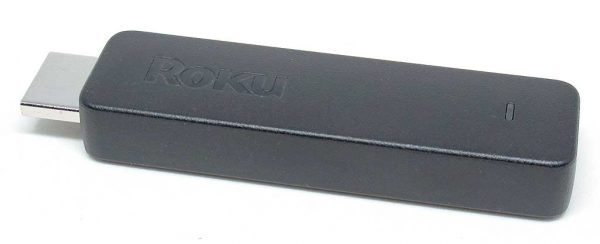 What is it?
The Roku Streaming Stick is a small media streaming device that plugs into an HDMI port on a TV or AV receiver to stream media from online services like Netflix, Hulu, HBO Now and more. The .5 x 3.3 x .8 inch stick shaped format of the Roku Streaming Stick will remind most people of an oversized USB flash drive. But instead of having a USB connector at one end, it has an HDMI connector. Inside the stick is a quad-core processor which is more powerful than competitors like the Amazon Fire TV stick and the Google Chromecast.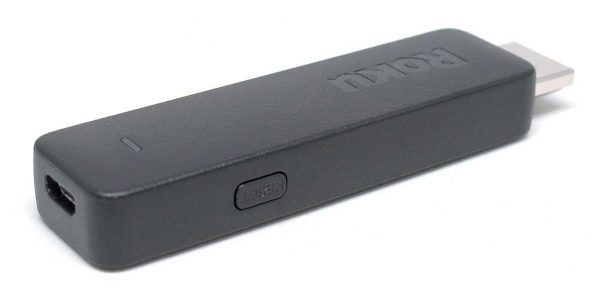 The Roku Streaming Stick has a full-sized HDMI connector on one end, a micro USB connector on the opposite end, a status LED on top and a reset switch on the side.
The HDMI connector plugs into an open HDMI slot on your TV or AV receiver, and the included micro USB cable plugs into the other end of the Roku stick. The included AC adapter is used to provide power to the stick, but might not be needed if your TV happens to have an unused USB port that also provides power. For my setup, I plugged the Roku Streaming Stick into an open HDMI port on the front of my Onkyo AV receiver and used the micro USB and AC adapter for power.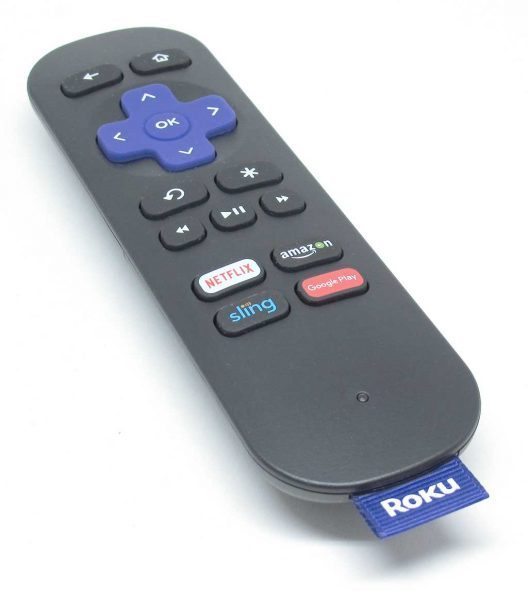 The Roku comes with a small remote with actual buttons (I hate membrane style remotes), including pre-programmed buttons for Netflix, Amazon, Sling and Google Play. This is an RF remote, which means you don't have to point it directly at the Roku Stick for it to recognize your commands.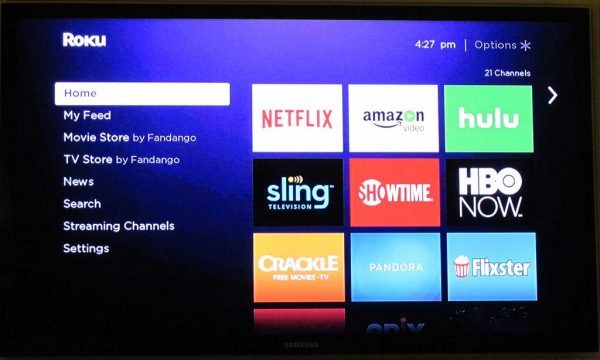 Set up and installation
Setting up the Roku is pretty straight forward, with step by step on screen instructions that lead you through the process of connecting the Roku to your WiFi network and then downloading a firmware update for the stick. At one point you have to go to a website on your computer to activate the stick. The whole process takes just a few minutes minus the time it takes to download the update.
Once setup is completed, you have access to over 3000 content channels including premium movie channels like HBO NOW, SHOWTIME and music channels like Pandora and Spotify. The stick comes with more than 30 channels preprogrammed. Honestly, in all the years that I've been using a Roku, I rarely use more than the Netflix, Amazon, Hulu and Youtube channels. I think I'd use a lot more channels if I didn't also have a DirecTV satellite dish.
In use
I did some channel surfing to get an idea of how the user interface has been updated compared to my older Roku, and took a look at the My Feed feature which lets you follow movies, TV shows, actors, and directors to get automatic updates when new content is ready to stream, or when the price drops on premium content.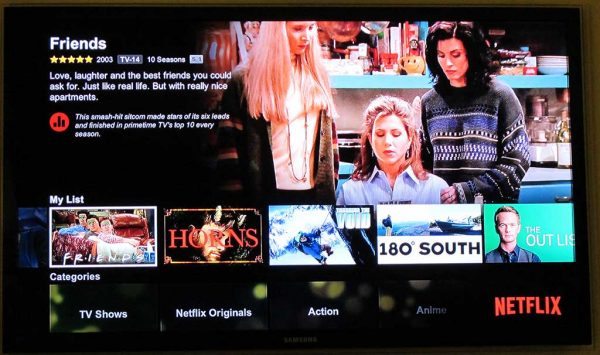 From what I can tell, the main Roku interface is the same on both my 5-year-old Roku and the new Roku Streaming Stick. The biggest difference that I found was with the Netflix interface. The interface on the Roku stick has been updated with a new look and a cool instant start feature that will automatically start playing the movie or show in the background when you linger on a show's description screen. If you decide not watch, you can just hit the back button and continue searching for something else to watch.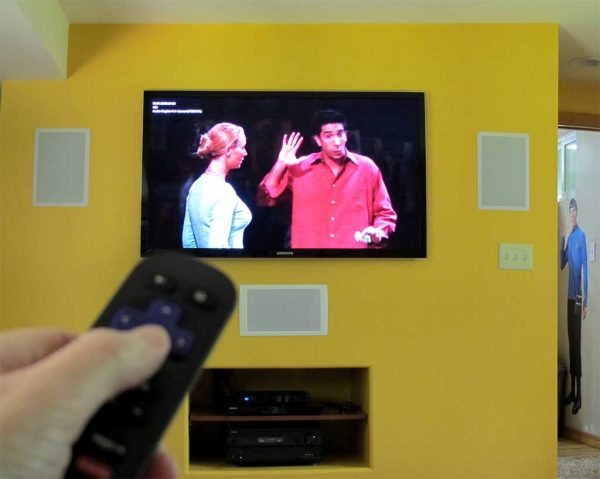 As for how well / fast video loads and looks, I couldn't tell that much difference between my older device and the new one. For me, the video buffers for a few seconds when I first start watching and will be a little fuzzy at first, but will then sharpen to full 1080p resolution. I have to take into consideration that my broadband connection is only 1.5MPS (T1 line). People with cable modems and other high-speed internet services probably won't see a degraded image when they first start watching like I do. The new Roku stick performs the same as my older device in this regard so I'm not complaining.
You can use your smartphone or tablet as a remote by installing the Roku app. The app will automatically detect nearby Roku devices and will let you connect to them. The app provides a touch screen remote, a channel store, access to the My Feed list, casting features that will let you stream video, music and photos from your mobile device to your TV and voice search capability. You can also connect a pair of headphones to your mobile device and listen to the audio of the streaming video through the headphones instead of the TV. This private listening feature replaces the earphone jack that was offered on previous versions of the Roku remote.
You can also connect a pair of headphones to your mobile device and listen to the audio of the streaming video through the headphones instead of the TV. This private listening feature replaces the earphone jack that was offered on previous versions of the Roku remote.
I thought voice searching would be a useful feature because I always find it tedious to use the physical remote to pick letters from an onscreen keyboard to type out search words and titles. But after trying to use the voice search for only a few minutes, I become so frustrated that I gave up. I couldn't get even one of my voice searches to be recognized. The first screen on the left shows the results when I tried searching for "Jason Bateman". The next screenshot is what I got when I tried searching for "Tom Hanks". I tried these searches over and over again with no luck. And no, I was not speaking in pig latin. FYI, I did the tests using my Nexus 6P and have no issues doing voice searches using Google.
Final thoughts
The Roku Streaming Stick is Roku's least expensive streaming device and is also the most portable streaming device that they offer, making it the perfect travel companion for your next trip so you won't be stuck with nothing to watch. $40 is a great price for all the entertainment that the Roku can provide. Whether you're a cord cutter or someone Like me who has a non-smart TV and just wants an easy way to watch Netflix and Amazon Prime on their TV, the Roku Streaming stick is easy to setup and use. I can easily recommend Roku products. I've been using one for 5 years and I don't see that ending anytime soon.
Source: The sample for this review was provided by Roku. Please visit their site for more info and Amazon to order.