We use affiliate links. If you buy something through the links on this page, we may earn a commission at no cost to you. Learn more.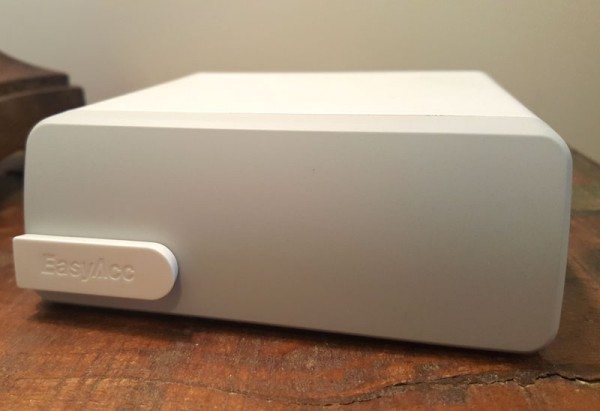 The deep dive.  That's what I call it when you try to plug up anything beside your bed at home.  Or in the hotel room.  Many times you have to go under the bed, or behind the headboard, or you have to move the bedside table, just to find an outlet.  And then you often have to decide what you want to unplug in order to plug up what you just climbed behind the bed to plug up. And then if you want to take the charger with you, you have to take another deep dive to retrieve it.  For the life of me, I don't understand why all hotels don't have power outlets built into the lamps beside every bed. But I digress.  Wouldn't it be awesome if you had a device on your bedside table that could charge all your devices at the same time via either USB or regular power outlet, and it wasn't a huge eyesore?  Look no further than the EasyAcc 3-port USB Desktop Power Strip Smart Charger. 
DON'T MISS: EasyAcc 2-Port USB Charging Dock review
First, the specs from the manufacturer:
Rated Input: AC 110-150V, 50/60Hz
AC Rated Output: AC110-150V, 50/60Hz, 15A, 1500W
USB Output: DC 5V 7.2A(max)
Output 1/2/3: DC 5V 2.4A (max)
Size: 4.72×4.72×1.77in.
Weight: 20.3 oz / 575g
Cord length:  5 ft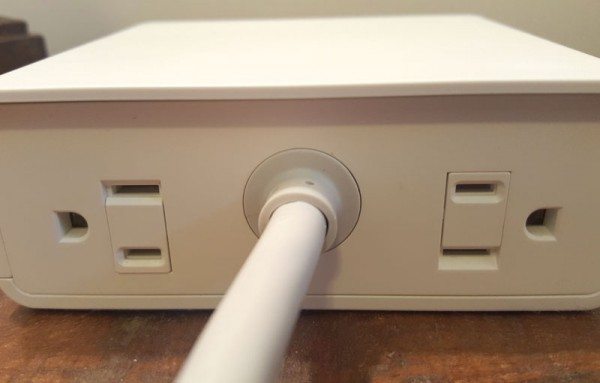 This charger is beefy.  It's heavy and solid, with the on/off switch on the side and rubber non-slip grips on the bottom to keep it from sliding around on the table. The 2 standard power outlets on the back of the charger are what you would expect in a regular power strip device, which means that they can protect your devices from lightning, surging, overcharge, overcurrent, and short-circuit.  What makes this charger special though is that there are 3 smart USB ports on the side.  That means that each port senses the maximum charging speed of your device and provides you that.  All in all, you can charge 5 devices at the same time without having to take the deep dive behind the bed.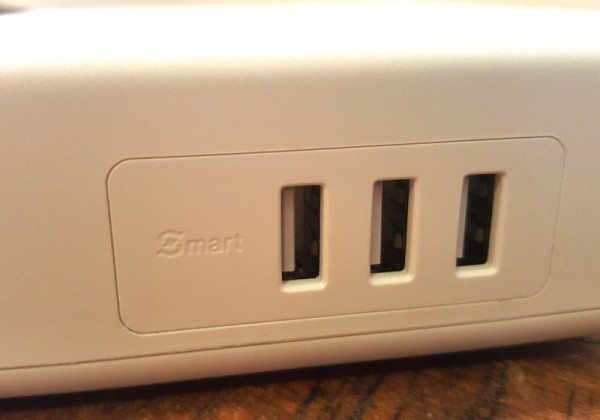 In addition to the 5 charging ports, you'll find something special on the front of the EasyAcc charger.  There is a pull-out adjustable stand that enables you to prop up your phone or small tablet (not entirely sure a full-size tablet would work with the stand) while charging, or perhaps to watch a movie on your device.  And if you aren't interested in using the pull-out stand on the front, you can simply place your device on the smooth top.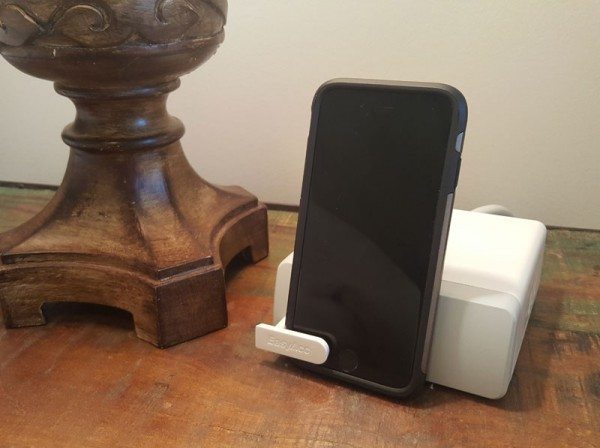 Bottom line
This is hands-down one of the handiest gadgets I have ever owned.  I have owned numerous bedside chargers that have multiple USB ports, which is nice.  The EasyAcc steps up the game by providing 2 regular power outlets to give you power for everything else… laptops, lamps, clocks, or whatever needs power.  And the fact that the EasyAcc has a great look and design and doesn't look like a power strip is the icing on the cake.
Source: The sample for this review was provided by EasyAcc. Please visit their site for more info and Amazon to order.