We use affiliate links. If you buy something through the links on this page, we may earn a commission at no cost to you. Learn more.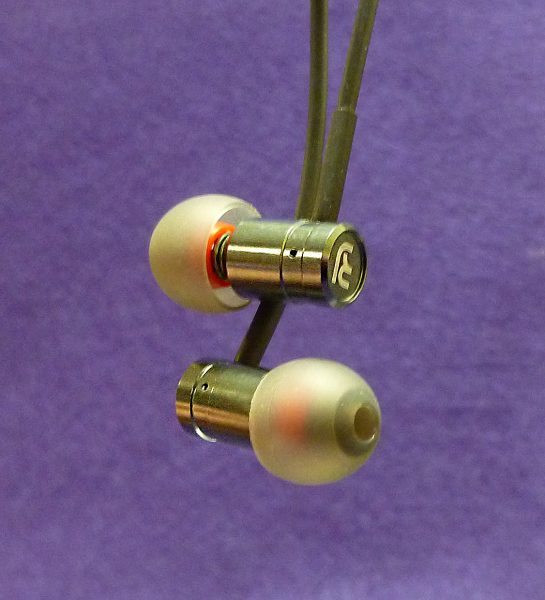 British audio company Rock Jaw's Genus earphones impressed me not only with audio that sounded better than the price would indicate, but the Genus also offered a set of filters for the ultimate customization. However, as I've discovered with most earphones that come with filters—once you find one you like, that's the one you stick with and the unused filters collect dust in a drawer. I understand the reasoning for filters, but I I wouldn't be surprised if it becomes less common in the future. Which brings us to Rock Jaw's latest offering—the Clarito earphones.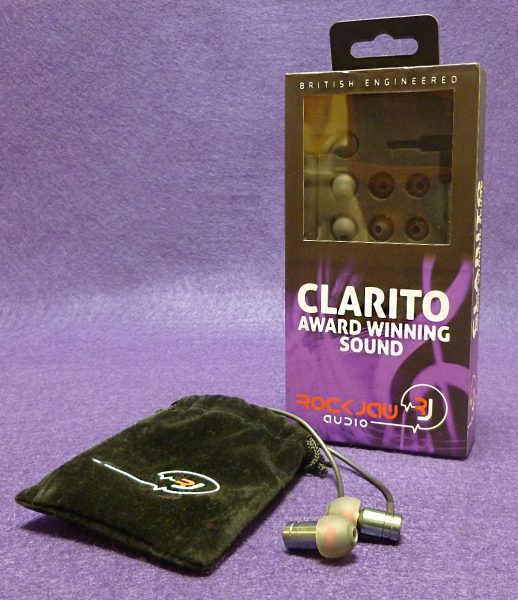 I'm not sure what Clarito means nor do I care. You have to name a product something, and Clarito is much easier to remember than something like SD43G-PA4 or some such silly letter/number combo that doesn't mean anything.
According to Rock Jaw, the Clarito earphones are inspired by their other earphones but at a lower price. That makes sense, since the Clarito are aluminum as opposed to the Genus' wood shell and they lack interchangeable filters. The Clarito earphones are about half the price as the Genus and that's important if you are rough on earphones or use them for commuting. Face it, leaving your earphones on a train or bus hurts a lot less if they weren't that expensive to begin with—and the Clarito's are not expensive.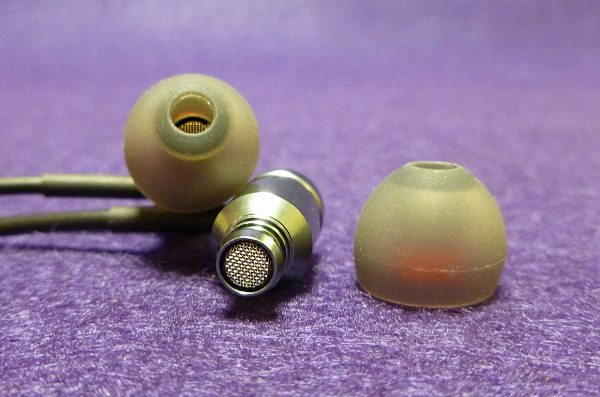 That does not mean the Clarito's are not well made. Quite the contrary—they feel as well made as the more expensive Genus earphones. I don't miss the Genus' wood shell. I've never been convinced a wood shell sounds better than aluminum or plastic, especially on tiny earphones. But wood does feel better when holding. The Genus' interchangeable filters allow you to opt for more bass if you wish and that's where the Clarito fails in direct comparison.
The Clarito earphones are a dynamic speaker design. This usually means a warmer sound with at least an emphasis on lower frequencies. The Clarito's are the rare exception. Bass is not the Clarito's strong point, which may explain the Clarito name. They are more clear than bass-heavy and this may turn off many younger bass fans. I prefer to think the bass is more accurate than accentuated—a good thing in my book.
However, higher frequencies can border on being too bright if the recording is a bit bright already. I would have preferred a little more push in the middle frequencies (where vocals are found). Again, if that bothers you, there's always the Genus earphones with those filters at a higher cost.
Keep in mind that earphones like the Clarito can loosen up after hours of use resulting in a more rounded and smoother sound.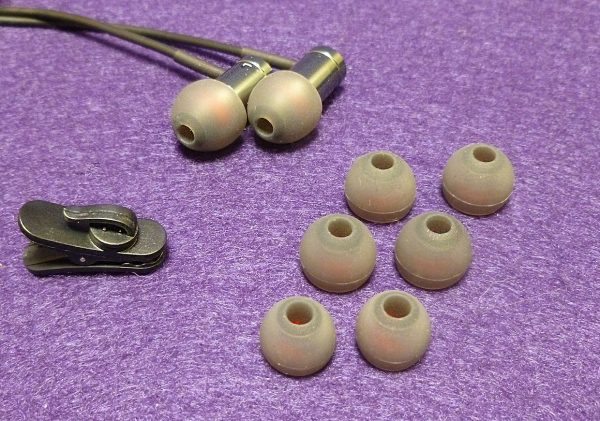 The Clarito earphones come with the usual amount of accessories: soft draw-string carrying pouch, 3 pairs of ear tips, and a shirt clip (that I never use). Note that there's no mic for phone calls, which may be a deal-breaker for some. There are  stiff stress points where the cord meets the aluminum shell. Time will tell if this becomes an area of weakness, but the connection looks and feels solid. The cord is well made and tangle-resistant. It does suffer from microphonics—that thumping sound heard from tapping and moving the cord across clothing. This is common with many earphones, no matter the cost.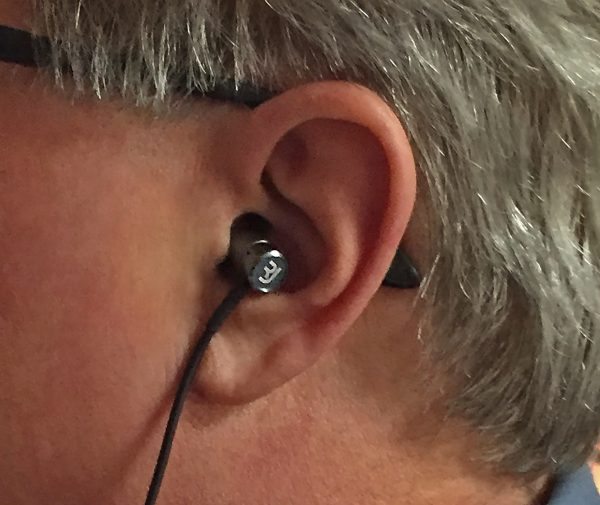 When listening to the Clarito earphones, I noticed that they sound better on more modern recordings over classic rock. This could be due to the weaker bass. Older recordings usually need help with bass due to the analog recording restrictions in the days before digital. Modern recordings usually have much more bass and the Clarito earphones benefit from this.
For instance, Talking Heads re-invention of Al Green's "Take Me to the River" is a tour-de-force of powerful drumming and bass licks underneath singer David Byrne's quirky and jerky vocals. While tThe Clarito earphones let you hear the drumming, they don't give Chris Franz's bass sound any respect. It's a shame because this song kicks butt at loud volume.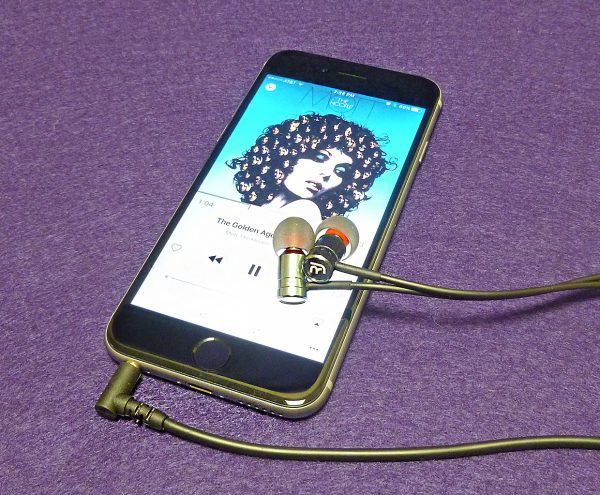 Then you listen to a song such as "Fire Inside" from Gemini and—yeah, there's the bass! This is not my kind of music, but i can appreciate this song's appeal from a visceral level. At least the Clarito's can do bass properly when asked—they just don't add bass. So beware bassheads, you may be disappointed.
It's Immaterial's re-released and remastered classic album, "Life's Hard and Then You Die" is made for the Clarito earphones. This album has been a favorite of mine since the 80s and it sounds as fresh today as it did then. The previously unreleased song, "We'll Turn Things Upside Down" has a European anthem-like feel to the upfront vocals and accordion playing laid over an insistent beat. The Clarito's are good at giving clarity (there's that word again) to a song with many aural layers.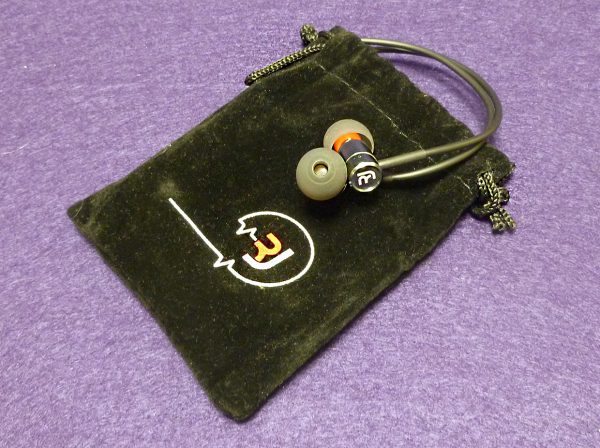 Rock Jaw has managed to pass down much of the Genus' goodness into the Clarito earphones and still cut the price by almost half. If you're searching for a trouble-free earphone that can be easily replaced without angst and tears if lost or damaged, the Clarito earphones should be considered.
Source: The sample for this review was provided by Rock Jaw Audio. Please visit their site for more information and Amazon to order a pair.
Product Information
Price:
$29.95
Manufacturer:
Rock Jaw Audio
Retailer:
Amazon
Pros:

Comfortable
Accurate bass
Highs a bit too bright
Inexpensive
Well made

Cons: