We use affiliate links. If you buy something through the links on this page, we may earn a commission at no cost to you. Learn more.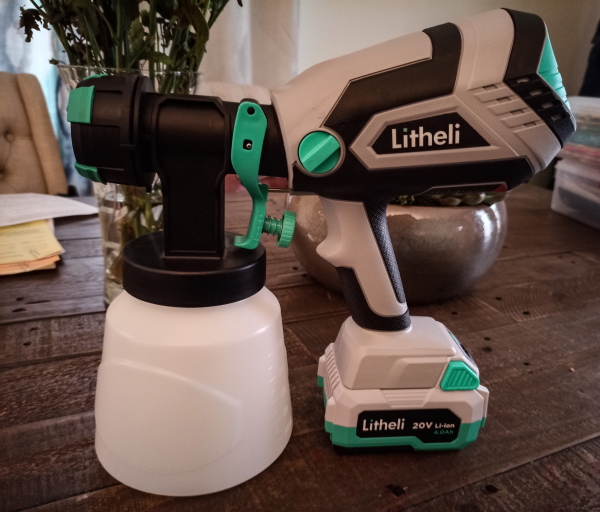 REVIEW – Before I moved into my new home, I enlisted a few friends to help me paint every wall and a few ceilings on the first and second floors. It was way more work than I anticipated and thankfully towards the end, another friend lent me a paint sprayer. It was amazingly helpful except for the need to be plugged into AC which sometimes proved to be inconvenient. I still have the basement walls to either stud and sheetrock or in the case of one storage room, I want to paint the brick which happens to be very uneven with many jagged areas. There is also no AC plug close by that area, so I am delighted to get to do the job with this Litheli HVLP Cordless Paint Sprayer.
What is it?
The Litheli HVLP Paint Sprayer is a 20V Cordless Paint Gun that features 3 Patterns & 3 Nozzles. It can be used for painting the home interior and exterior,  and also for a car, deck, fence, and even furniture. A 4.0 Ah Battery & 2.4 A Fast Charger are included.
What's in the box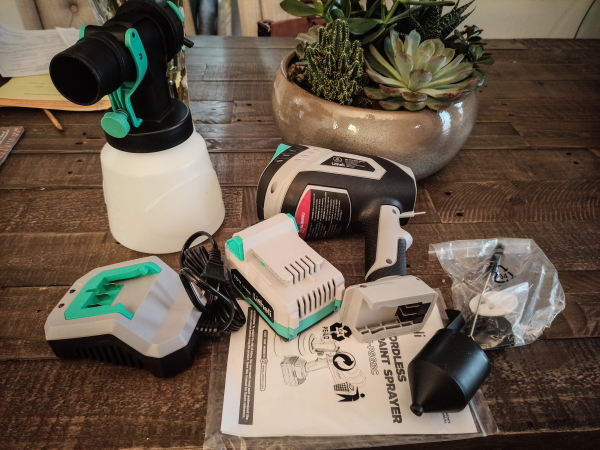 1 x Litheli HVLP Cordless Paint Sprayer
1 x 4.0 Ah Battery & 2.4 A Fast Charger
3 x Spray Nozzles
1 x Viscosity Testing tool
1 x Nozzle Cleaner and Wire brush
1 x User Manual
Design and features
Features
Thin the Paint Before Spraying: This sprayer ejects higher-volume airflow with lower pressure, finely atomizing the paint and significantly reducing overspray, dripping, and paint waste. It delivers a much finer finish than paintbrush and roller, highly suitable for home, garden & DIY projects on car, door, deck, fence, ceiling, furniture, wall siding, and artwork.
3 Patterns & 3 Nozzles: Adjust the ears of the air cap for vertical, horizontal, and circular spraying patterns. The spray gun comes with a preinstalled 2.2mm red nozzle, with the other two (1.8mm,1.5mm) in the box. The flow control knob on the trigger back manages the flow rate of different liquids with a viscosity that is ≤ 120 Din-s.
Pure Copper Motor & Less Clogging: Pure copper motor features much higher power and efficiency, capable of generating stronger airflow. Air filter at the intake screens out particles. The temperature at the nozzle stays low during operation, preventing over-heating and clogging.
Battery Share & Warranties: 4.0 Ah Li-ion battery supports smooth spraying up to 20 min per charge and works with all Litheli 20V power tools. Litheli offers a 5-year tool warranty and a 3-year battery & charger warranty.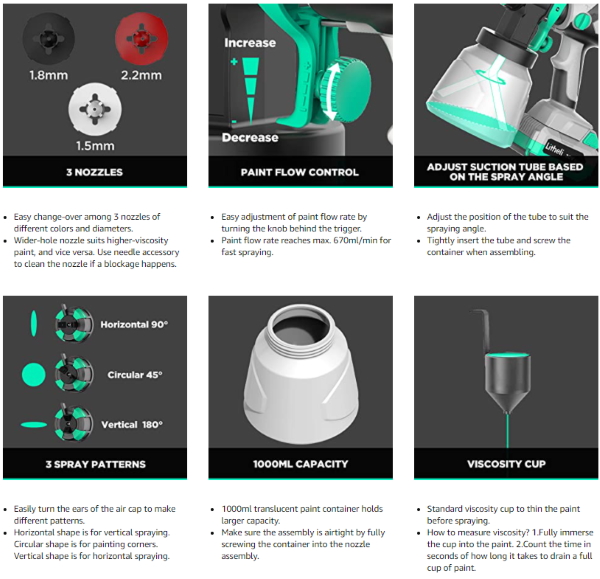 Specifications
High-efficiency pure-copper motor
1x4Ah smart-brained Li-ion battery
Bare tool 2.4 pounds lightweight
Easily disassemble for cleaning
3 nozzles for different viscosity
HVLP Tech for finer atomization
The design of this sprayer is very simple and straightforward. The photos below show all sides of the sprayer.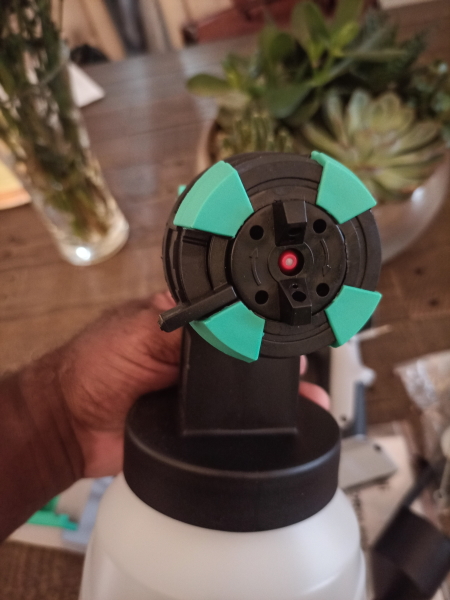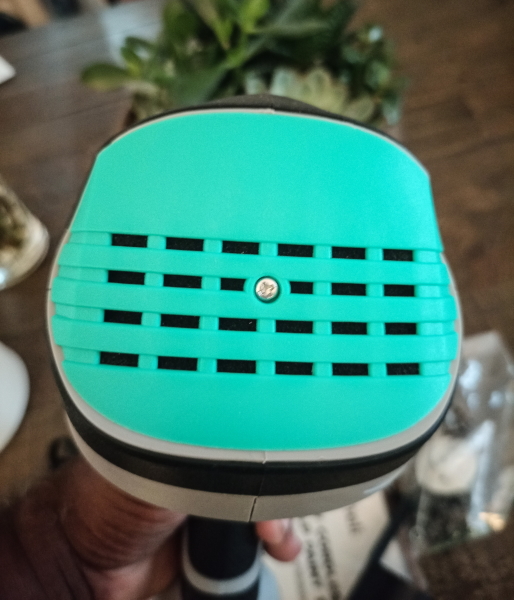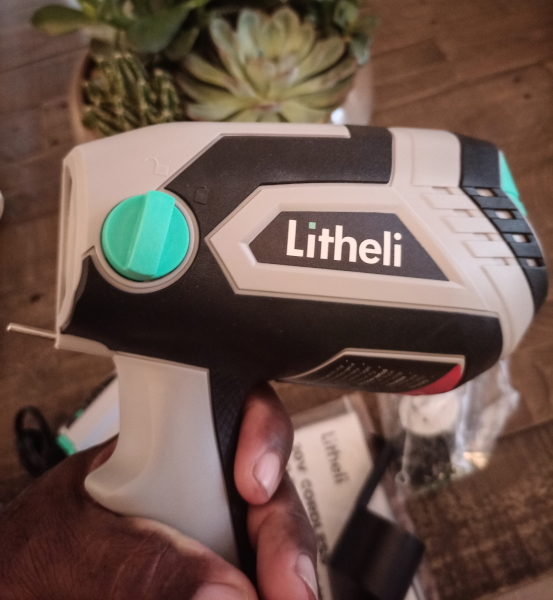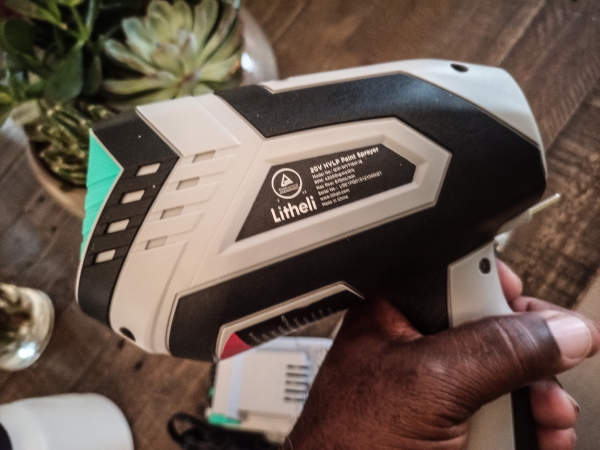 Performance
Getting started with this sprayer is quite easy. The first thing I did was choose a spray nozzle for the paint that I was going to use.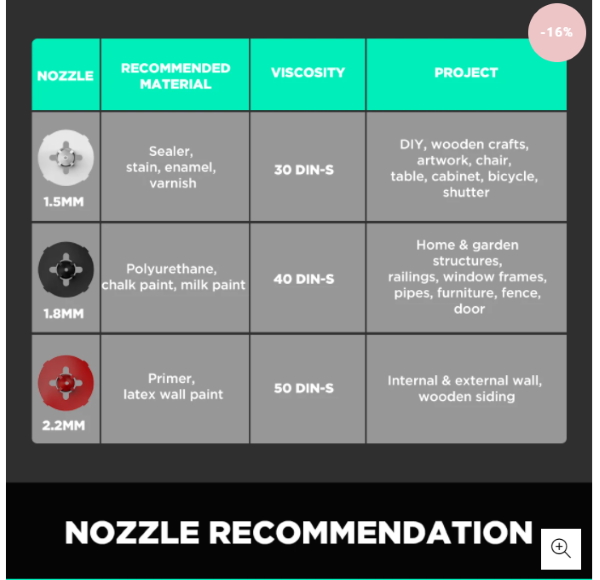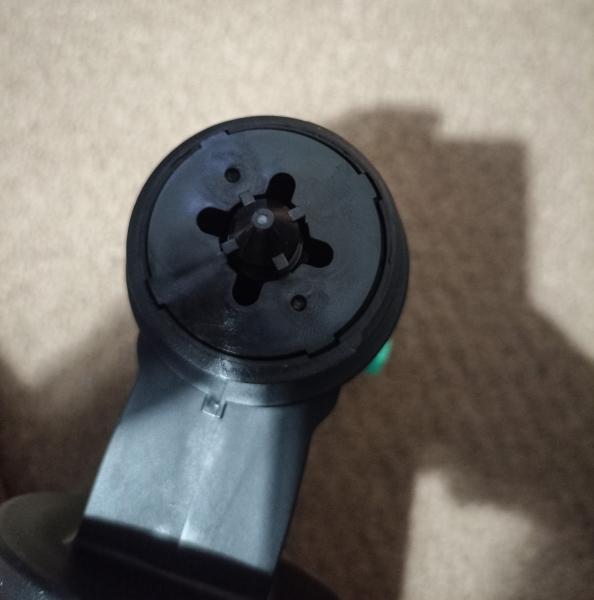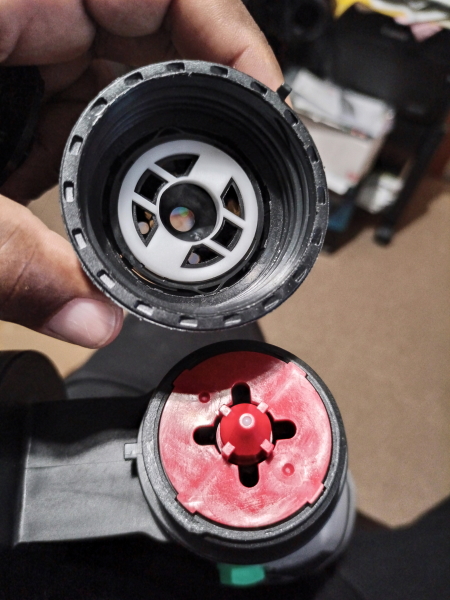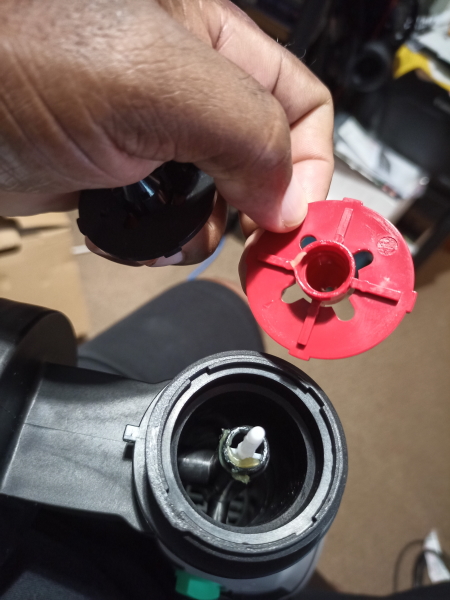 Once I chose my nozzle, I filled the paint reservoir with paint and started spraying. Just before I started I realized that I did not have any paint thinner, but I decided the take a chance and go ahead.
Never miss one of our posts again. Sent MON, WED, and FRI with the latest gadget reviews and news!
As you can see from the video, the sprayer worked but not a whole lot of spray or pressure was coming out of the nozzle. I decided to google "paint thinner options" and found out that I could also use rubbing alcohol which I have in abundance. See the difference in the next video once I thinned the paint.
The wall that you see below is a perimeter wall in my basement that is a part of a storage room enclosure. I did not want to add studs and sheetrock because it is already narrow and I need as much space to store what I intend to. So I sealed the walls and then sprayed them with white paint using this sprayer. I may decide to add another coat since the concrete sucked up a lot of the paint.
In terms of using the sprayer, the hardest part for me is that my hands have to support the weight of the paint and the battery. I quickly developed a technique to use both hands so that I have adequate support. I should also mention that I am right-handed and I have a painful level of arthritis in my right hand.
The sprayer performed well and I was able to add the first coat to the 2 walls shown in the photo below in about 5 minutes.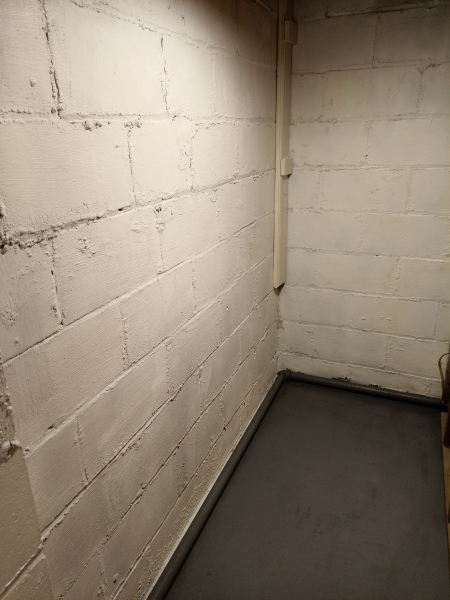 Cleaning the sprayer is as easy as it gets.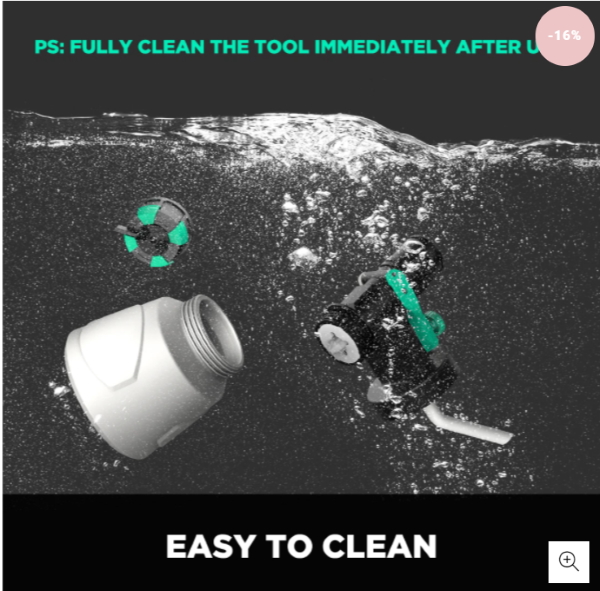 What I like
The build quality
The performance
The included nozzle options
The choice of spray patterns
How easy it is to clean (I only use water-based paint, so I am not sure if it is as easy with oil-based paint)
The ability to be relatively precise when spraying while not wasting paint
What I'd change
I do not have any complaints
Final thoughts
Whenever I am reviewing a Litheli product, I always have to start my "Final Thoughts" segment with a declaration that I am a huge fan of Litheli products and their customer service. Much like their other tools that I have tested, this sprayer does not disappoint. It does a very good job spraying and cleaning it is a breeze. I have been really trying to go cordless with as many of my tools as possible, and this device is a great addition to my toolbox. Once again, well done and two thumbs up!!
Price: $129.99 – ($30 coupon on Amazon = $99); $99.99 – Litheli Website
Where to buy: Litheli website, Amazon
Source: The sample for this review was provided by Litheli