We use affiliate links. If you buy something through the links on this page, we may earn a commission at no cost to you. Learn more.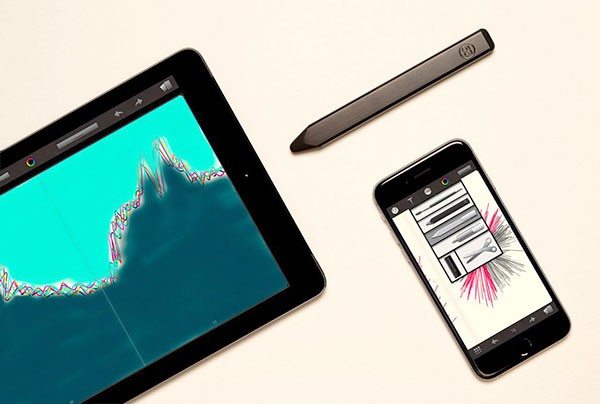 When it comes to journaling, I still prefer using a real paper notebook with a pen. But if digital journaling is your favorite method and you also own an iPad, you should know that Moleskine's Journal app for iOS can now work with the Pencil from FiftyThree. The Pencil is a Bluetooth stylus that has a writing tip and an eraser tip. The Moleskine Journal app takes the classic Moleskine notebook design and puts it on your tablet. The app's new integration with Pencil by FiftyThree features:
Drawing – Pencil mirrors the feel of an actual pencil, allowing users to vary the width of a drawing stroke simply by varying the angle of the stylus's unique tip against the device's screen. Journal users can enjoy seamless control over their work without having to stop and change settings.
Erasing: Instead of selecting the eraser tool, users can simply flip the Pencil and use its built-in eraser tip.
Design: Providing a perfect complement to the iconic Moleskine style, Pencil comes in three models: Walnut, made from sustainable hardwood; Graphite, in black extruded aluminum, and Gold, in brushed, anodized gold.
It's too bad that the Pencil stylus only works with iOS devices, but you can use the free Moleskine Journal app with Android and Windows Phone in addition to iOS devices. For more info about the Journal app visit Moleskine.com and check out Pencil on Amazon.